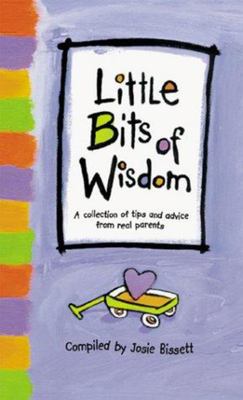 LITTLE BITS OF WISDOM
by Josie Bissett (Compiled by); Dan Zadra (Editor); Debbie Tomassi (Illustrator); Kobi Yamada (Artist)
$24.95
AUD
Category: New Inspiration
Written by real parents, Little Bits of Wisdom is a world-wide compilation of parenting tips and advice on such topics as sleeping, feeding, potty training, teething, and discipline. The book also includes thoughts on more profound and heartfelt subjects, such as family traditions and rituals, marriage, values, love, and self-esteem. ...Show more
$19.99
AUD
Category: New Inspiration
Readers of all ages and walks of life have drawn inspiration from Elizabeth Gilbert's books for years. Now, this beloved author shares her wisdom and unique understanding of creativity, shattering the perceptions of mystery and suffering that surround the process - and showing us all just how easy it ca n be.By sharing stories from her own life, as well as those from her friends and the people that have inspired her, Elizabeth Gilbert challenges us to embrace our curiosity, tackle what we most love and face down what we most fear.Whether you long to write a book, create art, cope with challenges at work, embark on a long-held dream, or simply to make your everyday life more vivid and rewarding, Big Magic will take you on a journey of exploration filled with wonder and unexpected joys. ...Show more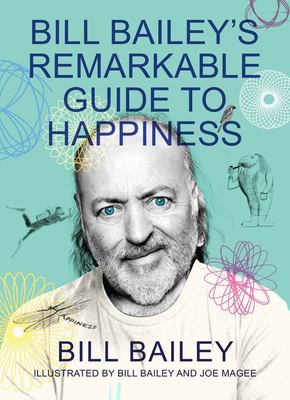 $35.00
AUD
Category: New Inspiration
In Bill Bailey's Remarkable Guide to Happiness, Bill explores the nature of happiness and ways to be, well, happy. Being Bill Bailey however, he does so in his own, remarkable, Bill Bailey way. From paddle-boarding down the Thames in a Santa hat, to wild swimming in a glacial river, Bill considers the e xhilaration of the outdoors, as well as the quieter pleasures of clearing out your moth-eaten grey t-shirts. He attempts to see beyond the mumbo-jumbo of the wellness industry and aims for the heart of real joy and contentment - and how we can all achieve it. This collection of funny, meditative and thoughtful essays seeks out simplicity and clarity as a corrective to the endless background noise of anxiety-inducing news chatter. Whether it's whooping aloud while cycling through a pine forest, putting pen to paper, or immersing yourself in music, Bill's guide to happiness is an antidote to the frenetic whirl of modern life. Fully illustrated with drawings by Bill himself, this is a wonderful gift of a book for anyone who needs a slice of comfort. ...Show more
$29.99
AUD
Category: New Inspiration
An essential exploration of women's sexuality that will radically transform your sex life into one filled with confidence and joy. After all the books that have been written about sex, all the blogs and TV shows and radio Q&As, how can it be that we all still have so many questions? The frustrating reality is that we've been lied to - not deliberately, it's no one's fault, but still. We were told the wrong story. Come As You Are reveals the true story behind female sexuality, uncovering the little-known science of what makes us tick and, more importantly, how and why. Sex educator Dr Emily Nagoski debunks the common sexual myths that are making women (and some men!) feel inadequate between the sheets. Underlying almost all of the questions we still have about sex is the common worry- 'Am I normal?' This book answers with a resounding yes! We are all different, but we are all normal - and once we learn this, we can create for ourselves better sex and more profound pleasure than we ever thought possible. ...Show more
$16.99
AUD
Category: New Inspiration
This new edition of the bestselling classic offers sensitive and practical advice on how to deal with the grieving process, from coping with the funeral to managing anniversaries and special dates. Suitable for both the bereaved and their support team, it explains what to expect emotionally, psychologic ally and practically from the first day through the first year, as well as outlining the physical and emotional reactions to grief, why men and women react differently, how children deal with grief, and some of the long-term consequences of bereavement. New chapters include complicated grief, memorialisation, talking to children about traumatic death, and compassionate ways to talk to the bereaved. Whether you have been bereaved, or are supporting somone who is grieving, this self-help book will prove invaluable, and show you how to survive or help others survive the most challenging experience a human being can have: the loss of a loved one. ...Show more
$29.99
AUD
Category: New Inspiration | Series: Godsfield Bibles Ser.
A spiritual guide to the properties of crystals explores their shapes, colors, and applications in an easy-to-follow format that includes photographic identification, detailed descriptions, and information on the individual properties.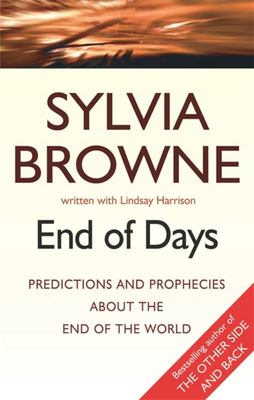 $24.99
AUD
Category: New Inspiration
The world has become a scary place - religious wars, global terrorism and genocide. The Information Age has transported us into the Anxiety Age. Everyone is on edge, wondering what is coming next. People want answers to the following: * What is going to happen in 2012 when the Mayan calendar predicts th e end of the world? * What do all the great prophecies mean - Nostradamus and the Book of Revelation among them? * What will happen in the next 50 years? The next 100 years? * If the world is going to end - what happens then? If there is anyone who knows what is going to happen, it is Sylvia Browne. There is no one better placed to lead us through the myriad of prophecies, beliefs, portents and signs about the end of the world. All the answers will be revealed in END OF DAYS. ...Show more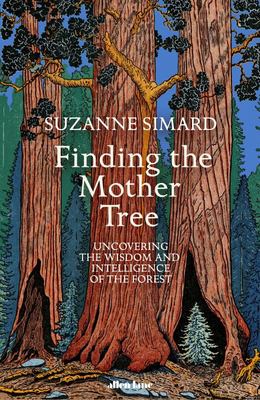 $35.00
AUD
Category: New Inspiration
The world-leading scientist of plant communication and intelligence reveals how she discovered the secrets of the forest No one has done more to transform our understanding of trees than the world-renowned scientist Suzanne Simard. Now she shares the secrets of a lifetime spent uncovering startling tru ths about trees- their cooperation, healing capacity, memory, wisdom and sentience. Raised in the forests of British Columbia, Simard was working in the forest service when she first discovered how trees communicate underground through an immense web of fungi, at the centre of which lie the Mother Trees- the mysterious, powerful entities that nurture their kin and sustain the forest. Though her ground-breaking findings were initially dismissed and even ridiculed, they are now firmly supported by the data. As her remarkable journey shows us, science is not a realm apart from ordinary life, but deeply connected with our humanity. In Finding the Mother Tree, she reveals how the complex cycle of forest life - on which we rely for our existence - offers profound lessons about resilience and kinship, and must be preserved before it's too late. ...Show more
$32.99
AUD
Category: New Inspiration
The fiery burn of rebellion rum, a thirst-quenching gulp of ice-cold beer, the medicinal tang of restorative bitters... What did the drinks that shaped Australia first taste like? In search of answers, award-winning writer Max Allen takes us on a personal journey through Australia's colourful and comple x drinking history, glass in hand. We taste the fermented sap of the Tasmanian cider gum, enjoyed by Indigenous people long before European invasion, sip 'claret' and 'sherry' in the cool stone cellars of the country's oldest wineries, sample 150-year-old champagne rescued from a shipwreck and help brew an iconic 1960s Australian lager. Allen also shares recipes for historic cocktails to try at home (Blow My Skull, anyone?), introduces many of the characters from Australia's boozy history and offers a glimpse of how our drinking culture might evolve in the future. Whatever your pleasure, Intoxicating illuminates the undeniable place alcohol has in Australia's history. ...Show more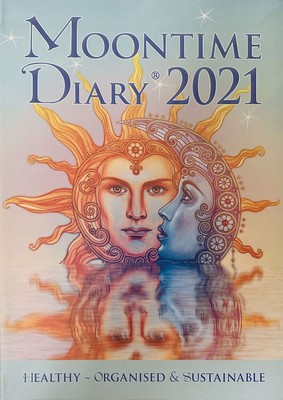 $49.99
AUD
Category: New Inspiration
The Moontime Diary 2021 helps you navigate the whole year in tune with nature's seasons and cycles. Practical daily tips aligned to the Moon phases inspire and guide you towards a healthier, more organised and sustainable lifestyle.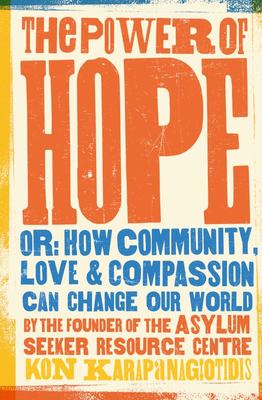 $32.99
AUD
Category: New Inspiration
A powerful, inspiring memoir from Kon Karapanagiotidis, founder of the Asylum Seeker Resource Centre, which argues that by putting community, love and compassion at the centre of our lives, we have the power to change our world. 'I hope you take from this book the message that we all matter. That there is a place for all of us. That once we know our own voice, live the values close to our hearts and follow our dreams, we can be unstoppable. Hope is only exhausted if we forsake ourselves, otherwise no one can take hope away from us. It is both our sanctuary and our destiny to live a life with love, belonging, connection and community.' A powerful, heartfelt and inspiring memoir from one of Australia's leading human rights advocates, Kon Karapanagiotidis, The Power of Hope tells the story of how Kon overcame his traumatic childhood of racism, bullying and loneliness to create one of Australia's largest and best-loved human rights organisations, the Asylum Seeker Resource Centre, which has gone on to transform the lives of thousands of refugees and has helped build a movement. An audiobook about how love, compassion, kindness and courage can transform our communities and ourselves, The Power of Hope shows us in times of darkness, both personal and political, that if we stand as one we can shine brightly and fiercely - as together we are powerful. ...Show more