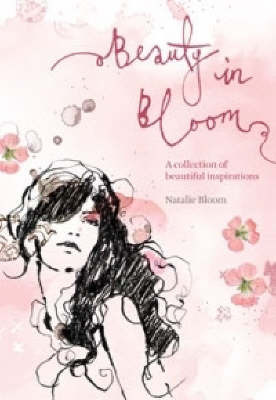 $24.95
AUD
Category: New Beauty
Beauty in Bloom is an inspirational, eclectic and stylish compendium of all things beautiful from Natalie Bloom, the elegant founder of Bloom Cosmetics. From the love of makeup to inner beauty, nature to notebooks, from perfumes to Paris, Beauty in Bloomis about making us look beautiful, feel beautiful and above all be inspired by beauty.Featuring striking illustrations by rising young illustrative star, Rebecca Wetzler, this is a quirky, personal and totally gorgeous little book. ...Show more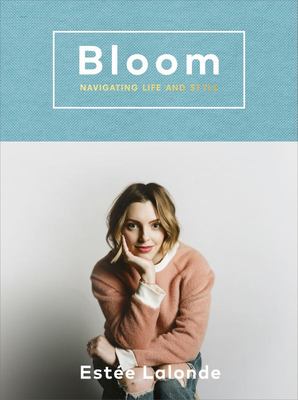 $39.99
AUD
Category: New Beauty | Reading Level: near fine
'Bloom is a dream for me. I cannot believe I have been given the opportunity to share some thoughts and ideas that I wish were available to me in a book when I was growing up. By exploring the different aspects of my life that are important to me, such as travel, fashion, interiors and more, I hope to g ive you an honest perspective on the lessons I've learned along the way and why they are meaningful to me. Bloom is not a book about living the perfect lifestyle, it's about giving you the confidence to find the lifestyle that is perfect for you.' Estee Lalonde ...Show more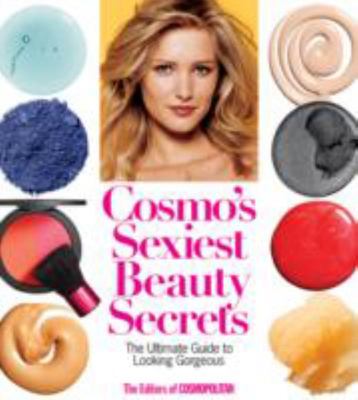 $34.99
AUD
Category: New Beauty
Each month, millions of young women turn to the pages of Cosmopolitan magazine for advice on how to look and feel their absolute hottest. Now Cosmo is coming out with the definitive get-gorgeous bible--Cosmo's Sexiest Beauty Secrets. This stunning 192 page book serves up hundreds of insider tips and t ricks on everything from scoring a flawless luminous complexion to creating sex-kitten hairstyles to working the latest make-up trends. Packed with beautiful images, the how-to instruction is presented in a fun, fresh, and visually-engaging way. And since Cosmo editors are experts in what men find alluring, there are plenty of pointers on that topic too, including: the secrets to silky, touchable hair, come-hither eyes, and kissable lips. Plus the scents that'll drive him wild (in a good way!). Also in here: Decadent at-home spa ideas that advise women how to pamper themselves like a pro (no appointment necessary). Of course every beauty junkie is bound to make a misstep now and then, so Cosmo includes crucial tips for overcoming common beauty blunders. It's easy to see why any young woman looking to kick her sex appeal up a notch will find Cosmo's Sexiest Beauty Secrets an indispensable resource. ...Show more
$24.99
AUD
Category: New Beauty
Each year, the editors of Esquire produce a special issue of the magazine devoted to men's style called The Big Black Book, which has been wildly successful. Using the same pragmatic, highly illustrated approach, and laced with Esquire's trademark humor, Esquire The Handbook of Style brings readers vita l information on every aspect of a man's wardrobe, from suits and shirts, to shoes and neckties, to watches and other accessories. The style-minded reader will find useful advice on suit fabrics and cuts, the right kind of trousers for his build, the essential outerwear to own, how to dress properly for an occasion, how to tie a tie, how to pack for a trip, grooming strategies, and much, much more. A compact and sophisticated accessory in its own right, Esquire The Handbook of Style will be the style bible for the well-dressed man for years to come. ...Show more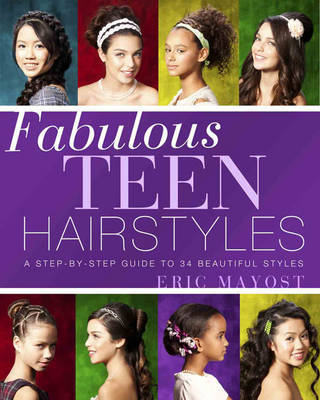 $29.99
AUD
Category: New Beauty
All young girls want to look their best for special occasions and with this book there's no need for an expensive trip to the hairdressers. All young girls want to look their best, whether for first dates, sweet sixteens or proms - not to mention looking great for that cute kid in class - every teenage girl needs a few cool hairstyles at her fingertips. Fortunately, there's no need to go to an expensive salon, thanks to this fully illustrated step-by-step guide. It features 34 fabulous styles that are amazingly simple to recreate at home - and that will make any teen, tween or even younger girl the envy of her friends! A list of essential supplies and helpful hints make everything as easy as possible. ...Show more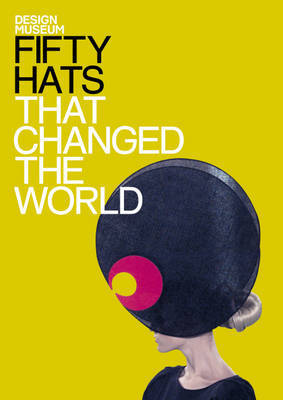 $19.99
AUD
Category: New Beauty | Series: Design Museum Fifty Ser.
Everything around us is designed and the word 'design' has become part of our everyday experience. But how much do we know about it? Fifty Hats That Changed the World imparts that knowledge listing the top 50 hats and headwear that have made a substantial impact in the world of fashion and design today. From an early fourteenth century Russian crown to Noel Stewart's 2010 Ribboned Landscape hat, each entry offers a short appraisal to explore what has made their iconic status and the designers that give them a special place in design history. ...Show more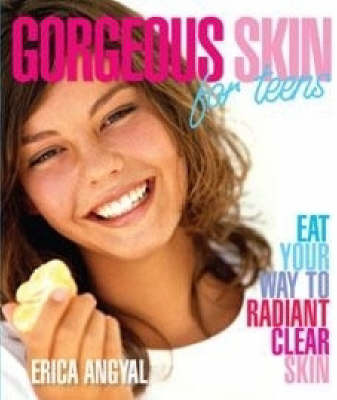 $24.95
AUD
Category: New Beauty
Pimples are just part of life, right? Wrong. And with this amazing little book, you'll find out how you can kiss your pimples goodbye and live life zit free - forever.- Specially designed for teenagers- Everything you need to know for a clear complexion- How what you eat affects the way you look- Avoidi ng your skin's worst enemies- Great eating plans for gorgeous skin- Yummy, quick and easy recipes- Feeling fantastic from the inside out- Packed with tips, inspiration and the latest research'Beauty really does come from the inside out ...the perfect little guidebook'- Miranda Kerr ...Show more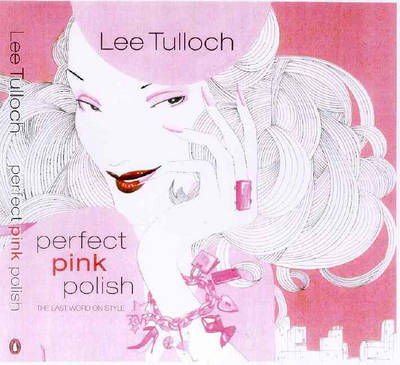 $24.95
AUD
Category: New Beauty
A collection of articles that focus on the fetishes and foibles of the world of fashion. The subjects are wide-ranging and socially aware, offering a glimpse of fashion trends.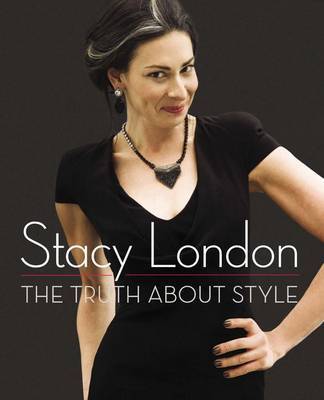 $34.99
AUD
Category: New Beauty
The hilarious, beloved cohost of TLC's "What Not to Wear" examines the universal obstacles all women--including herself--put in their way. With her unique talent for seeing past disastrous wardrobes to the core emotional issues that caused these sartorial crises, style savant Stacy London has transforme d not only the looks but also the lives of hundreds of guests who have appeared on "What Not to Wear." Now for the first time in print, London turns that expert X-ray insight on herself. Like the women she's transformed, London has plenty of emotional baggage. At eleven, she suffered from severe psoriasis that left her with permanent physical and mental scars. During college, she became anorexic on a misguided quest for perfection. By the time she joined the staff at "Vogue," London's weight had doubled from binge eating. Although self-esteem and self-consciousness nearly sabotaged a promising career, London learned the hard way that we wear our insecurities every day. It wasn't until she found the self-confidence to develop a strong personal style that she finally became comfortable in her skin. In "The Truth About Style," London shares her own often painful history and her philosophy of the healing power of personal style--illustrating it with a series of detailed "start-overs" with eight real women, demonstrating how personal style helps them overcome the emotional obstacles we all face. For anyone who has ever despaired of finding the right clothes, or even taking an objective assessment in a full-length mirror, "The Truth About Style" will be an inspiring, liberating, and often very funny guide to finding the expression of your truest self. ...Show more

$19.99
AUD
Category: New Beauty | Series: Life Portraits
This beautifully illustrated biography follows Coco Chanel's exceptional life and work, and celebrates the fashion icon's immense legacy. Chanel lived a remarkable life, growing up as an orphan in a French convent, opening her own fashion house and embarking on several life-changing love affairs. This a rtist's take on her life continues the popular Life Portraits series, which celebrates the lives of iconic women. Coco Chanel follows on from equally evocative illustrated biographies of twentieth-century literary giant Virginia Woolf, and one of literature's most loved authors, Jane Austen. ...Show more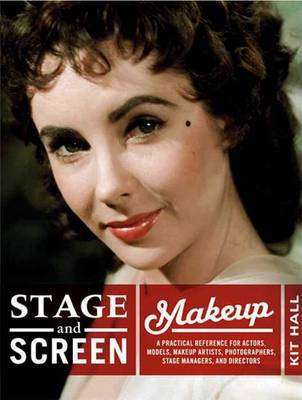 $32.99
AUD
Category: New Beauty
Create looks from ancient times to modern times-step by detailed step. Capture the authentic looks of the past with "Stage and Screen Makeup," the complete step-by-step guide to designing makeup for time periods from the ancient past to the recent past to the sci-fi future. What would Shakespeare's Juli et do with her eyes? How about Hedda Gabler, how would her lips look? Would Blanche DuBois wear her blush high on her cheekbones? How does Lara Croft get that shiny made-from-metal look? For professional makeup artists who want to capture a look for film, stage, television, or a fashion shoot, this book is a priceless one-of-a-kind resource. Clear, step-by-step instructions and stunning photographs make it simple and straightforward to re-create designs from distant eras or recent history, including the defining styles of each decade in the twentieth century. ...Show more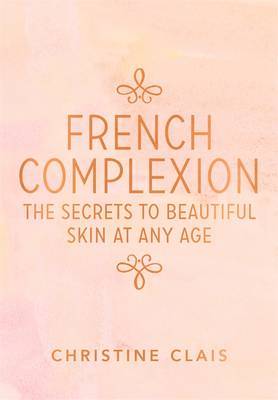 $39.99
AUD
Category: New Beauty
The secrets to fabulous skin by French facialist and skincare expert Christine Clais. French women have always been very serious about their skin. From a young age - following their mothers' and grandmothers' advice - they establish good skincare routines and rituals. In French Complexion, Christine Cla is presents her unique skincare philosophy based on more than twenty years of hands-on professional experience and the beauty secrets of her countrywomen. Through easy-to-follow expert tips, product recommendations and French beauty insights, Clais guides women through the stages of their lives and shows how to have healthy, glowing skin at any age. This is the perfect resource for all women wanting to learn about their skin's needs, improve their complexion and delay skin ageing without resorting to surgery. ...Show more
Items per page:
1 - 12 of 12