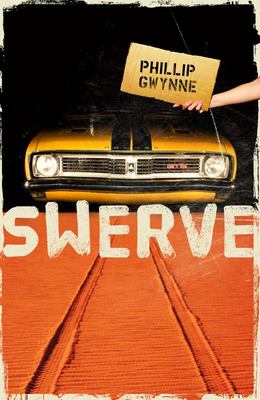 Swerve
by Phillip Gwynne
$19.95
AUD
Category: Young Adult Fiction (Ages 13+)
One of the country's finest young cellists, 16 year-old Hugh Twycross has a very bright future. A future that has been mapped out by his parents, his teachers, by everybody, it seems, except Hugh Twycross. Hugh has a secret though, he loves cars and he loves car racing. When his newly discovered grandf ather, Poppy, asks him to go on a road trip to Uluru in his 1970 Holden HT Monaro, Hugh decides, for once in his life, to do the unexpected. As they embark on a journey into the vast and fierce landscape of the Australian interior, Hugh discovers that Poppy has a secret that will unravel both their lives and take them in a direction they never expected. ...Show more
$19.99
AUD
Category: Young Adult Fiction (Ages 13+)
Hilarious and heartbreaking, Creepy and Maud charts the relationship between two social misfits, played out in the space between their windows. Creepy is a boy who watches from the shadows keenly observing and caustically commentating on human folly. Maud is less certain. A confused girl with a conditio n that embarrasses her parents and assures her isolation. Together Creepy and Maud discover something outside their own vulnerability - each other's. But life is arbitrary; and loving someone doesn't mean you can save them. Creepy and Maud is a blackly funny and moving first novel that says; 'You're ok to be as screwed up as you think you are and you're not alone in that.' ...Show more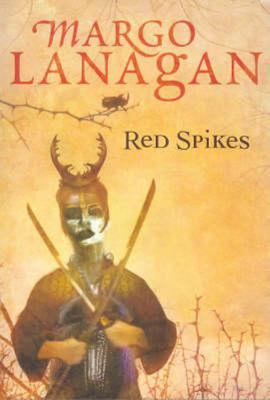 $17.95
AUD
Category: Young Adult Fiction (Ages 13+)
"Lanagan solidifies her reputation as mistress of the strange."--The Bulletin   Margo Lanagan's electrifying stories take place in worlds not quite our own, and yet each one illuminates what it is to be human. They are stories of yearning for more, and learning to live with what you have. Stories that show the imprint love leaves on us all.   If you think you don't like short fiction, that a story can't have the depth or impact of a novel, then you haven't read Margo Lanagan. A writer this startling and this original doesn't come along very often. So for anyone who likes to be surprised, touched, unsettled, intrigued, or scared senseless, prepare to be dazzled by what a master storyteller can do in a few short pages.   ★ "This razor-sharp assemblage thrusts readers . . . into alien, hermetic environments and uncompromisingly idiomatic points of view."--Booklist, Starred ...Show more
$19.95
AUD
Category: Young Adult Fiction (Ages 13+) | Reading Level: 14+
An iridescent verse novel from award-winning author Steven Herrick that shines light on friendship, family and finding your way.People like you and me, Jonah,we drag down the price of everything we touch.Life for Jonah and Manx means fishing for mullet at the lake, watching their school mates party on F riday night and wishing they had the courage to talk to Ella and Rachel.But now their lakeside town is being sold off, life doesn't seem so simple. Manx holds a grudge against the wealthy blow-ins from the city and Jonah just wants his parents to stop arguing.One memorable night at the lake will change everything. ...Show more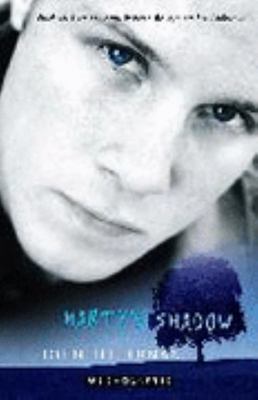 $17.99
AUD
Category: Young Adult Fiction (Ages 13+)
He had to run. To escape the voices. They weren't there yet, but they were coming. He could feel them. If he ran hard and fast enough he might be able to escape them a little longer. If he pushed himself until his thighs ached and his heart pounded, they might fall back and leave him in peace and quite. Ages 14+. ...Show more
$19.99
AUD
Category: Young Adult Fiction (Ages 13+) | Reading Level: 14+
The Silence of the Lambs meets Sadie in this riveting psychological thriller about two teenagers teaming up with the FBI to track down juvenile serial killers. In 1982, two teenagers -- serial killer survivor Emma Lewis and US Marshal candidate Travis Bell -- are recruited by the FBI to interview convic ted juvenile killers and provide insight and advice on cold cases. From the start, Emma and Travis develop a quick friendship, gaining information from juvenile murderers that even the FBI can't crack. But when the team is called in to give advice on an active case -- a serial killer who exclusively hunts teenagers -- things begin to unravel. Working against the clock, they must turn to one of the country's most notorious incarcerated murderers for help: teenage sociopath Simon Gutmunsson. Despite Travis's objections, Emma becomes the conduit between Simon and the FBI team. But while Simon seems to be giving them the information they need to save lives, he's an expert manipulator playing a very long game . . . and he has his sights set on Emma. Captivating, harrowing, and chilling, None Shall Sleep is an all-too-timely exploration of not only the monsters that live among us, but also the monsters that live inside us.   ...Show more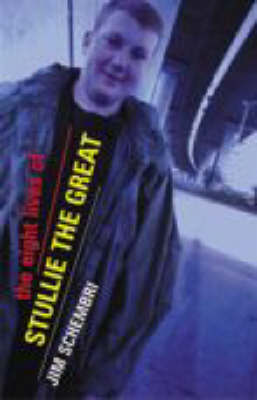 $16.95
AUD
Category: Young Adult Fiction (Ages 13+)
This is the life story of Brett Stulle- also known to his friends, what's left of his family and to certain members of the law enforcement community as "Stullie"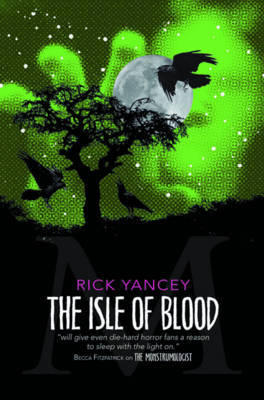 $16.99
AUD
Category: Young Adult Fiction (Ages 13+) | Series: The Monstrumologist | Reading Level: 13+
Will Henry is an orphan, and assistant to a doctor with a most unusual specialty: monster hunting. Working by the doctor's side, Will must help fight back against creatures from the darkest myths and legends in human history to protect the people of the world.
$19.99
AUD
Category: Young Adult Fiction (Ages 13+) | Series: Inheritance Cycle
Experience the bestselling phenomenon of Brisingr, now in a deluxe edition This deluxe edition includes deleted scenes, never-before-seen art by the author, and a guide to dwarf runes.   Following the colossal battle against the Empire's warriors on the Burning Plains, Eragon and his dragon, Saphira, have narrowly escaped with their lives. Still, there is more at hand for the Rider and his dragon, as Eragon finds himself bound by a tangle of promises he may not be able to keep.   First is Eragon's oath to his cousin Roran: to help rescue Roran's beloved from King Galbatorix's clutches. But Eragon owes his loyalty to others, too. The Varden are in desperate need of his talents and strength--as are the elves and dwarves. When unrest claims the rebels and danger strikes from every corner, Eragon must make choices--choices that take him across the Empire and beyond, choices that may lead to unimagined sacrifice.   In Eragon lies the greatest hope for a better Alaga sia. Can this once simple farm boy rise to become the leader he must to unite the rebel forces and defeat the king?   A #1 New York Times BestsellerA #1 USA Today BestsellerA Wall Street Journal BestsellerA Publishers Weekly BestsellerAn IndieBound Bestseller ...Show more
Catching Teller Crow
by Ambelin Kwaymullina; Ezekiel Kwaymullina
$19.99
AUD
Category: Young Adult Fiction (Ages 13+)
An extraordinary thriller, told from the perspective of two Aboriginal protagonists, which weaves together themes of grief, colonial history, violence, love and family. Nothing's been the same for Beth Teller since she died. Her dad, a detective, is the only one who can see and hear her, and he's drowni ng in grief. Only a suspected murder, and a mystery to solve, might save them both. And they have a potential witness: Isobel Catching. Aboriginal by birth, like Beth, she seems lost and isolated in the world. But as the two get closer, Isobel's strange tale of glass-eyed monsters and stolen colours will intertwine with Beth's investigation - and reveal something dark and terrible at the heart of this Australian town . . .   ...Show more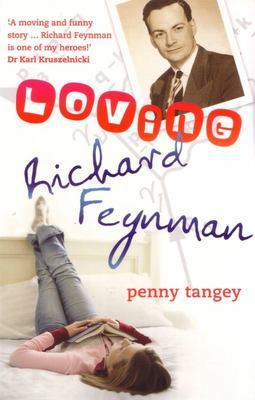 $17.95
AUD
Category: Young Adult Fiction (Ages 13+)
Richard Feynman was a Nobel Prize-winning physicist. Catherine is a science-loving fifteen-year-old. Richard helped build the atom bomb. Catherine is just trying to survive school. When your life is falling apart around you, is talking to a dead physicist normal? Catherine thinks so, but it isn't until her life begins unravelling that she learns who she can really trust. ...Show more
$22.95
AUD
Category: Young Adult Fiction (Ages 13+) | Series: Rollercoasters Ser.
Lines may divide us, but hope will unite us. Nine year old Bruno knows nothing of the Final Solution and the Holocaust. He's oblivious to the appalling cruelties being inflicted on the people of Europe by his country. All he knows is that he has moved from Berlin to a desolate area where he has no on e to play with. Until he meets Shmuel. Shmuel lives in a strange parallel existence on the other side of the adjoining wire fence, where everyone wears a uniform of striped pyjamas. Despite the wire fence separating them, the two boys become best friends. As they grow closer, Bruno starts to learn the terrible truth that lies beyond the fence, and what life is like for his friend. John Boyne's classic novel explores the friendship and loss of innocence of Bruno and Shmuel, during one of the worst points in history. ...Show more