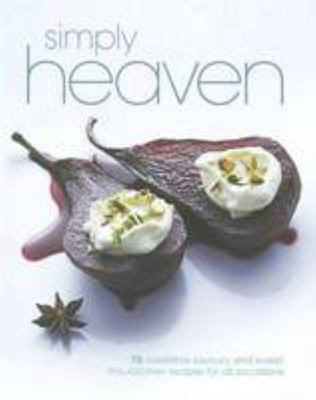 $5.00
AUD
$16.91
(70% off)
Category: Second Hand Food & Beverage
Shows how to experiment with recipes that are a breeze to make. It's all about providing inspiration for everyday cooking and those special occasions when you want to impress. They all contain one key ingredient - Philadelphia Cream Cheese.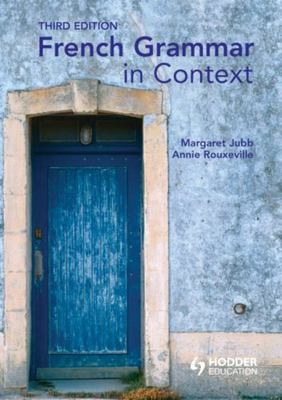 $22.00
AUD
Category: Second Hand | Series: Languages in Context Ser.
Now in its fifth edition, French Grammar in Context presents a unique and exciting approach to learning grammar. Authentic texts from a rich variety of sources, literary and journalistic, are used as the starting point for the illustration and explanation of key areas of French grammar. Each point is co nsolidated with a wide range of written and spoken exercises. Grammar is presented not as an end in itself, but as a tool essential to enjoying French, understanding native speakers, and communicating effectively with them. Literary texts and poems are taken from renowned French authors such as Albert Camus, Émile Zola, André Malraux, Alain Robbe-Grillet, Stendhal, and Jacques Prévert. News sources include Libération, Le Point, Marianne, and Le Monde Diplomatique, in addition to articles from regional papers such as Ouest-France and La Voix du Nord. Lifestyle articles are included from magazines such as Elle. This fifth edition has been updated to include new texts for Chapters 24 and 25 and two new revision texts. In addition, this new edition is supported by a revised and extended companion website that offers a wealth of additional interactive exercises to practise and reinforce the material covered. French Grammar in Context is aimed at intermediate and advanced students and is ideal for both independent and class-based study. ...Show more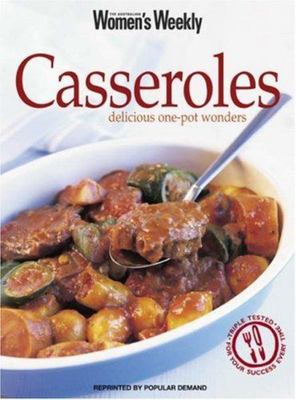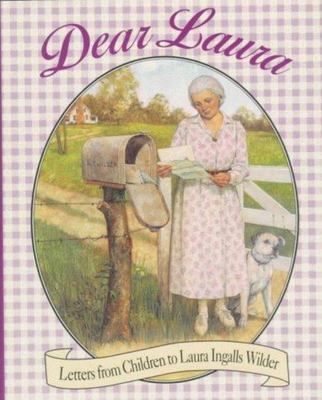 $18.00
AUD
Category: Second Hand | Series: Little House Ser.
A collection of children's letters from the 1930s through the 1950s sent to Laura Ingalls Wilder, author of the nine Little House books.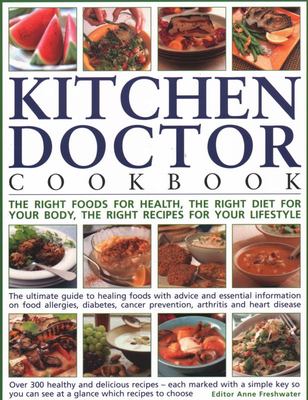 $20.00
AUD
Category: Second Hand
The ultimate guide to healing foods with advice and essential information on food allergies, diabetes, cancer prevention, arthritis and heart disease.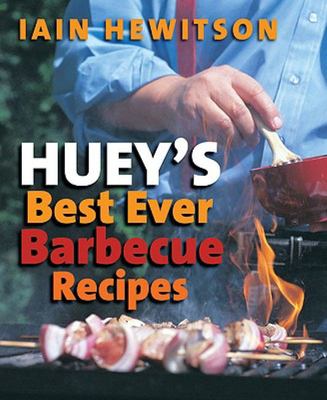 $10.00
AUD
Category: Second Hand
Iain Hewitson has cooked on barbies from Boston to Barcelona, and here the Australian TV chef treats readers to over 100 recipes to cook outside. Whether your beast is a crowd-feeder or a hibachi on a balcony, you should find plenty of treats for relaxed outdoor entertaining and everyday meals.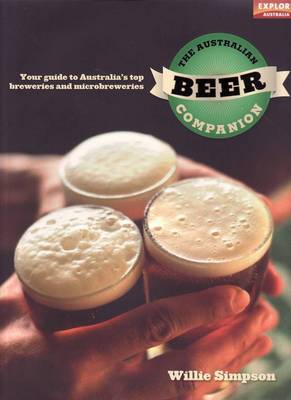 $25.00
AUD
Category: Second Hand
Separated into state sections, this book covers more than 100 of Willie Simpson's favourite Australian breweries. The book traces each brewery's history and range of beers and showcases its beer label through a feature called 'Behind the Label'.
$19.99
AUD
Category: Second Hand | Reading Level: very good
"264 wood and ivory carvings, none of them larger than a matchbox- potter Edmund de Waal was entranced when he first encountered the collection in the Tokyo apartment of his great uncle Iggie. Later, when Edmund inherited the netsuke, they unlocked a story far larger than he could ever have imagined The Ephrussis came from Odessa, and at one time were the largest grain exporters in the world; in the 1870s, Charles Ephrussi was part of a wealthy new generation settling in Paris. Charles s passion was collecting; the netsuke, bought when Japanese objects were all the rage in the salons, were sent as a wedding present to his banker cousin in Vienna. Later, three children including a young Ignace would play with the netsuke as history reverberated around them. The Anschluss and Second World War swept the Ephrussis to the brink of oblivion. Almost all that remained of their vast empire was the netsuke collection, dramatically saved by a loyal maid when their huge Viennese palace was occupied. In this stunningly original memoir, Edmund de Waal travels the world to stand in the great buildings his forebears once inhabited. He traces the network of a remarkable family against the ...Show more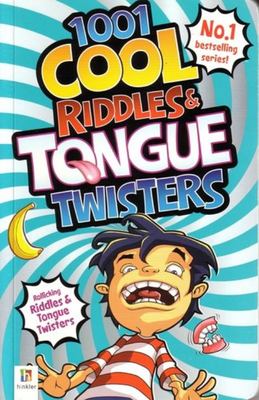 $5.00
AUD
Category: Second Hand
Get ready for some hilarious fun with 1001 Cool Riddles & Tongue Twisters! There are raucous riddles and trotuous tongue twisters about crazy critters, cool characters, all things gross and gory, and strange school days. You'll split your sides over prehistoric puns, freaky food fun, animal absurdit ies and masses of more strangely silly stuff! ...Show more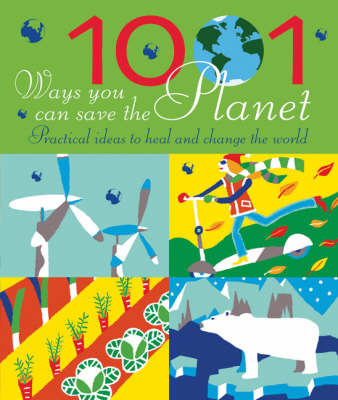 $4.00
AUD
Category: Second Hand | Series: 1001 S.
Do my shopping and eating habits really affect the health of the planet? What is biodiversity and what can I do to support it? What are greenhouse gases and are they affecting our climate? Can I conserve energy around the home and save money at the same time? These questions and countless more are answe red in the helpful suggestions presented in "1001 Ways You Can Save the Planet". A decade ago "recycling" was a mystery to many but today a new "three Rs" (reduce, reuse, recycle) is mainstream wisdom. A truly modern lifestyle means that you consider the most environmentally sound option before you clean, shop, cook, eat, relax, travel, and more. Whether it be in your home and garden, your workplace or community, the ultra-concise explanations, amazing facts and everyday nuggets of sage advice offered in this compact companion will capture your imagination and sharpen your desire to make your significant contribution. And who ever said that changing your way of living should not be great fun or less than straightforward? "1001 Ways You Can Save the Planet" banishes piety and offers a positive and uplifting treasure trove of environmental advice, from the benefits of becoming a beekeeper to simple but easily overlooked measures such as re-using your birthday candles, avoiding stand-by mode on electrical appliances, drinking water from the main supply rather than bottled mineral water, skipping the weekend shave and putting a brick in the bathroom cistern. Fascinating throughout, this book reveals why we should, and how we can, make better and more sustainable use of the world's finite resources. ...Show more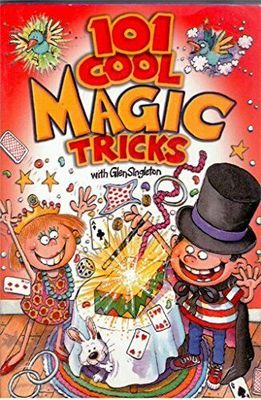 $5.00
AUD
Category: Second Hand
Learn card tricks, coin puzzlers, mental magic and rope and ring tricks.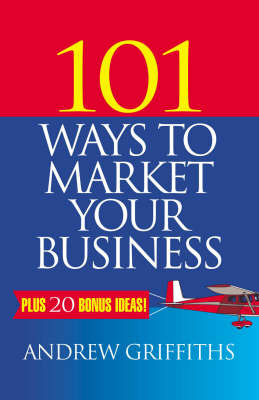 $5.00
AUD
Category: Second Hand
A collection of simple tried and tested marketing ideas that business owners can implement easily and cheaply.Take the hard work out of marketing your businessAchieve dramatic improvements in your business without investing a lot of time and money. These 101 practical marketing suggestions will show you how you can realise the full potential of your business. Each strategy is based on proven marketing techniques used by successful businesses around the world.Get results fastThese innovative ideas are simple, affordable and quick - many of them take less than 30 minutes to implement and will bring you fast results. Choose and apply a new idea each week or use this book as a source of inspiration for new ways to market your services, your products and your business itself.There are ideas to help you find new customers, increase the loyalty of the customers you already have, create great promotional material and make your business stand out from the crowd.Includes 20 Bonus suggestions to help you attract new customers and keep your existing ones. ...Show more