$5.00
AUD
$25.20
(80% off)
Category: Second Hand Children's Picture Books
The Story 'What is it, Gran?' Peter demanded, pulling urgently at her sleeve. 'What's the matter?' Meg didn't answer. She was staring down at the book they had been reading together, a shocked expression on her face. For there on the page she had just turned was a picture of the thing itself. Not a phot ograph, naturally, that would have been impossible. This was merely an artist's impression. Still, there was no mistaking what she was looking at: the self same creature she had encountered all those years before, when she had been not much older than Peter. What a long time ago that was! Over forty years, and in all that time she hadn't mentioned what she had seen to anyone. She had thought about it often enough, though. And now, confronted by the creature once more, here in the pages of a book, she almost felt that the long years had never passed. Those ancient eyes, gazing up at her from the painting, seemed to plunge her back in time, back to the lonely country road which ran between school and her grandmother's farm. It was as if she were actually there, surrounded by the sounds and smells of the bush; as if she were a fourteen-year-old girl once more, hurrying through the dusk towards that first unsettling moment of contact ... The 'creature' referred to here is a marsupial leopard. Is it real, or a figment of the imagination? The Author Victor Kelleher was born in England and came to Australia via Africa and New Zealand. After an academic career he now writes both children's and adults' novels full-time from his home in Sydney. He has won and been shortlisted for many awards. The Illustrator Gregory Rogers is best known for picture books such as Way Home and Lucy's Bay and for dozens of cover illustrations of books for children and adults. Greg lives in Brisbane and is the first Australian ever to win the Kate Greenaway Medal, for Way Home. Sales Points * We plan to re-jacket Del-Del and To The Dark Tower to start a "Victor "series * A new story with classic black & white and colour plates from award-winning artist Greg Rogers. * A book to be compared to Where the Whales Sing which sold 10,000 copies in hardcover and on-sold to Japan, Spain, England and Canada. * A powerful new story from a story-telling master with exquisite imagery and language. * Topical subject matter: are there large wild cats in Australia? Many say they have seen them. ...Show more
$5.00
AUD
Category: Second Hand Children's Picture Books
This scarce antiquarian book is a facsimile reprint of the original. Due to its age, it may contain imperfections such as marks, notations, marginalia and flawed pages. Because we believe this work is culturally important, we have made it available as part of our commitment for protecting, preserving, a nd promoting the world's literature in affordable, high quality, modern editions that are true to the original work. ...Show more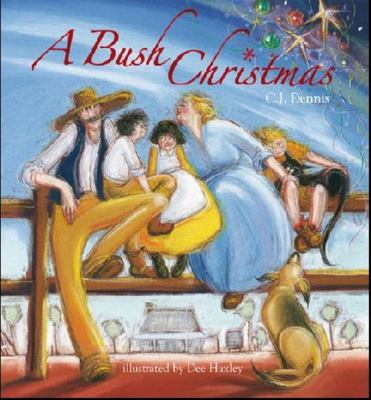 A Bush Christmas
by C.J. Dennis & Dee Huxley (illustrator)
$5.00
AUD
$24.99
(79% off)
Category: Second Hand Children's Picture Books | Reading Level: 4-7
It's Christmas in the bush and there's not a sign of snow in sight. The kitchen has heated up nicely with enough roasted turkey and plum pudding to help diners burst at the seams.
$5.00
AUD
Category: Second Hand Children's Picture Books
Here are eight gloriously imaginative stories for eight satisfying sessions of bedtime reading. There's a flying apple pie, a cat that's bigger than an elephant, a house that lays an egg, storybook animals that leap out of their books at night, and a wealth of other wonderful characters and ideas, all w ith the colorful, dreamlike quality of the very best fairy tales. Joan Aiken's delicious prose is a joy to read aloud to very young listeners yet simple enough for the independent reader to savor on his or her own. Kevin Hawkes's illustrations — nearly 60 of them — capture with great flair and fun the magical adventures and the triumph of the good over the bad. ...Show more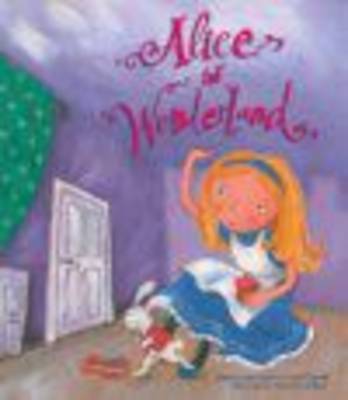 $5.00
AUD
$7.99
(37% off)
Category: Second Hand Children's Picture Books
This classic tale is brought to life for a new generation of readers. A simple story of Alice's adventures to read alone or share, together with beautiful illustrations provide an excellent introduction to this much-loved tale.
$5.00
AUD
$16.95
(70% off)
Category: Second Hand Children's Picture Books
Illustrated in full color. The fun starts right inside the front cover of this big oversize board-book companion to Arthur Goes to School. Arthur, his pesky little sister D.W., and four of their friends set out to search for Arthur's missing puppy, Pal - and sturdy punch-out toy figures let kids play ou t the search themselves. Each spread has at least one "put and take" slot cut into the board page, offering all kinds of interactive play with the figures. Can you find that playful  puppy? Preschoolers will love searching through the many doors, cabinets, and drawers found on every spread trying to find him. Kids can even help Arthur "try on" shoes at the shoe store and tuck him behind the wheel of a great big hook and ladder at the firehouse.   ...Show more