$17.99
AUD
Category: Reference
The complete crossword dictionary has a quick and easy reference style section and solves the most complex questions. contains over 450,000 multiple clues and answers.
$19.99
AUD
Category: Reference | Series: Collins Essential Editions Ser.
Offers travellers and learners at home, school or in the office extensive and up-to-date coverage of Japanese and English in a portable format, with an essential grammar for each language. Designed for all those studying Japanese who need maximum information in a handy travel format.Offers comprehensive and up-to-the-minute coverage of Japanese and English, with additional notes warning the user of those words which are easily confused.Delivers the accuracy and reliability you expect from the Collins name. With natural, idiomatic example phrases, in-depth treatment of the most important core vocabulary and help to find the exact translation you want.points for both languages.All Japanese words, phrases and translations are shown with their romanized transcription - ideal for beginners. ...Show more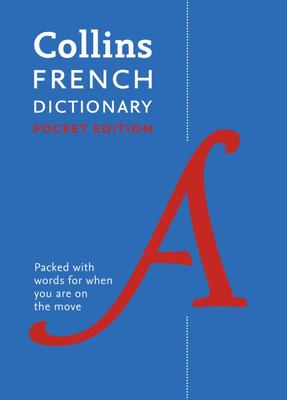 $19.99
AUD
Category: Reference | Series: Collins Pocket
A modern French Dictionary offering excellent coverage of today's French language, culture and usage. Clear presentation and colour make it easy to use and its handy format and durability make it your ideal companion at home, school or on your travels. Features include: * The most up-to-date words in bo th languages from a wide range of areas. * Full GCSE coverage, to give students exam confidence * An in-depth "French in Focus" supplement containing information about French language and culture to enhance your learning * A "French verb tables" supplement which features the most common irregular verbs and examples of verbs in use Whether you're on business, holiday or just learning French at your own pace, this dictionary is designed to give you all the information you need in a handy yet robust format. It includes all the latest words as well as features you would expect from a Collins dictionary: an easy-to-read colour layout, special treatment of "key words", notes about life in French-speaking countries, and warnings on common errors and faux amis. The "French in Focus" supplement helps you to develop your knowledge and confidence in the language, with a section on common translation difficulties to be aware of. There is information on pronunciation and improving your fluency, as well as on how to use French in different situations, like sending an email or making a phone call. The supplement also gives you an insight into Francophone life. 40,000 words and phrases, 60,000 translations ...Show more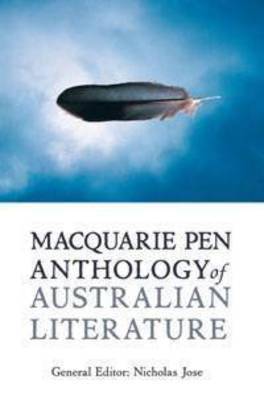 $69.99
AUD
Category: Reference
Some of the best, most significant writing produced in Australia over more than two centuries is gathered in this landmark anthology. Covering all genres - from fiction, poetry and drama to diaries, letters, essays and speeches - the anthology maps the development of one of the great literatures in Engl ish in all its energy and variety. This rich, informative and entertaining collection charts the formation of an Australian voice that draws inventively on Indigenous words, migrant speech and slang, with a cheeky, subversive humour always to the fore. For the first time, Aboriginal writings are interleaved with other English-language writings throughout - from Bennelong's 1796 letter to the contemporary flowering of Indigenous fiction and poetry - setting up an exchange that reveals Australian history in stark new ways. From vivid settler accounts to haunting gothic tales, from raw protest to feisty urban satire and playful literary experiment, from passionate love poetry to moving memoir, the Macquarie PEN Anthology of Australian Literature reflects the creative eloquence of a society. ...Show more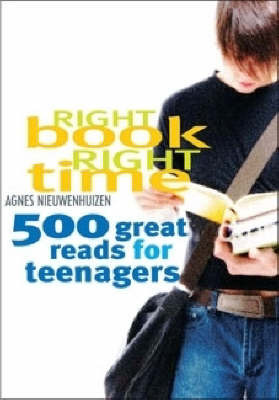 $35.00
AUD
Category: Reference
A lively, trustworthy guide to the current best books for young people, by Australia's most respected YA book expert. With its emphasis on reading for pleasure, this book offers an exciting range of choices for readers of any persuasion. A boon for parents, teachers, librarians, booksellers and teenager s themselves. ...Show more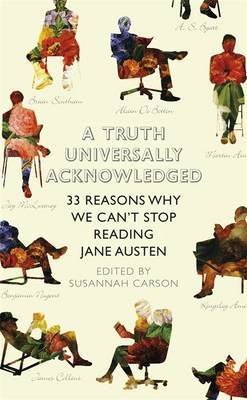 $39.95
AUD
Category: Reference
For so many of us a Jane Austen novel is much more than the epitome of a great read. It is a delight and a solace, a challenge and a reward, and perhaps even an obsession. For two centuries Austen has enthralled readers. Few other authors can claim as many fans or as much devotion. So why are we so fasc inated with her novels? What is it about her prose that has made Jane Austen so universally beloved? In essays culled from the last one hundred years of criticism juxtaposed with new pieces by some of today's most popular novelists and essayists, Jane Austen's writing is examined and discussed, from her witty dialogue to the arc and sweep of her story lines. Great authors and literary critics of the past offer insights into the timelessness of her moral truths while highlighting the unique confines of the society in which she composed her novels. Virginia Woolf examines Austen's maturation as an artist and speculates on how her writing would have changed if she'd lived twenty more years, while C. S. Lewis celebrates Austen's mirthful, ironic take on traditional values. Modern voices celebrate Austen's amazing legacy with an equal amount of eloquence and enthusiasm. Fay Weldon reads "Mansfield Park "as an interpretation of Austen's own struggle to be as "good" as Fanny Price. Anna Quindlen examines the enduring issues of social pressure and gender politics that make "Pride and Prejudice" as vital today as ever. Alain de Botton praises "Mansfield Park" for the way it turns Austen's societal hierarchy on its head. Amy Bloom finds parallels between the world of "Persuasion" and Austen's own life. And Amy Heckerling reveals how she transformed the characters of Emma into denizens of 1990s Beverly Hills for her comedy "Clueless." From Harold Bloom to Martin Amis, Somerset Maugham to Jay McInerney, Eudora Welty to Margot Livesey, each writer here reflects on Austen's place in both the literary canon and our cultural imagination. We read, and then reread, our favorite Austen novels to connect with both her world and our own. Because, as A Truth Universally Acknowledged so eloquently demonstrates, the only thing better than reading a Jane Austen novel is finding in our own lives her humor, emotion, and love. ...Show more
$49.95
AUD
Category: Reference | Series: Australian Dictionaries/Thesauruses/Reference Ser.
The Australian Concise Oxford Dictionary is Australia's most authoritative concise dictionary. Produced in partnership with the Australian National Dictionary Centre, this sixth edition has been thoroughly updated, and includes many hundreds of new words you won't find in any other dictionary. It provid es an authoritative description of Australian and international English that is unrivalled by other concise dictionaries. ...Show more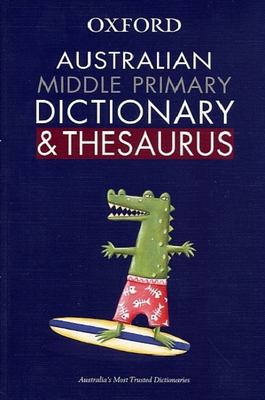 $31.99
AUD
Category: Reference | Series: Dictionaries S. | Reading Level: 8-11
The Australian Middle Primary Dictionary Thesaurus is the most up-to-date, fully integrated primary dictionary and thesaurus available in Australia. It draws on the very latest Australian research into the words most commonly used by Australian children in Years 3 and 4, and combines a dictionary and th esaurus using an innovative 'one-stop' entry format. Each of the 404 words from the Oxford Wordlist Plus(c) has its own entry, identified by a small icon next to the headword. ...Show more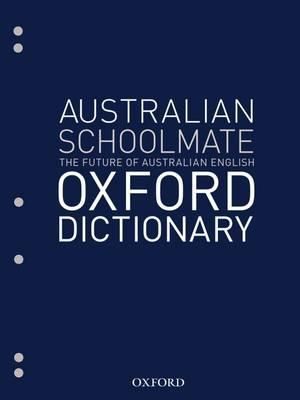 $14.99
AUD
Category: Reference
Over 50,000 clues, over 160,000 solutions--more clues, more solutions than any other book in America. Plus unique long-word finder--makes the tough spots easy to solve! Completely alphabetical, comprehensive, up to the minute, here's the new indispensable crossword puzzle dictionary, the one invaluable guide to solving the most difficult puzzles--including competitions. Arranged for quick and easy reference, it's the crossword fan's home and traveling companion, the best in the U.S.A. ...Show more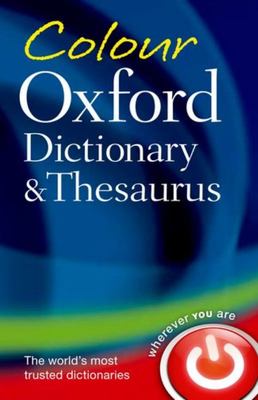 $24.95
AUD
Category: Reference
This is the reissued Colour Oxford Dictionary and Thesaurus. The Colour Oxford Dictionary and Thesaurus offers the most accurate and up-to-date coverage of essential, everyday vocabulary, with over 45,000 words, phrases, and definitions, and over 65,000 synonyms based on evidence from the Oxford English Corpus, a unique databank comprising hundreds of millions of words of English. Definitions are easy to understand, given in a clear, simple style, and avoiding technical language. The thesaurus entry for a word sits directly alongside the dictionary entry so that you do not have to hunt around the page to find the word you are looking for. The centre section gives guidance on 'Effective English' which covers writing English and how to get the best out of your dictionary and thesaurus. Includes 6 months' access* to Oxford Dictionaries Online at oxforddictionaries.com. *Terms and conditions apply; please see www.oxforddictionaries.com/access for information. ...Show more
$33.95
AUD
Category: Reference
The Compact Oxford-Hachette French Dictionary offers over 90,000 words and phrases, and 120,000 translations of contemporary French and English. It covers all the words you need for everday use, carefully selected from evidence from the Oxford Languages Tracker and the Oxford English Corpus. Also includ es French cultural and grammar supplements to help you improve your French. Includes 12 months' access to Oxford Language Dictionaries Online at oxfordlanguagedictionaries.com ...Show more