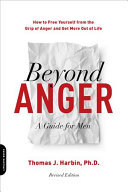 $22.99
AUD
Category: Psychology
A revised and updated edition of the popular self-help book for men that addresses contemporary issues and how they impact the way men deal with anger   Men tend to express their anger differently than women do. Research shows men are often more violent and less willing to confront and deal with their emotions than women. Written by a psychologist who specializes in the treatment of male rage, Beyond Anger shows the angry--and miserable--man how to change his life and relationships for the better.   This book helps men understand their anger by explaining what the specific symptoms of chronic anger are and by showing angry men how their actions negatively affect family, friends, and coworkers. It helps men control violent feelings by using simple exercises--developed especially for men--to identify when and why anger occurs and by helping them form new habits to prevent anger before it starts. Women, too, will learn essential strategies for understanding and helping the angry men in their lives.   Beyond Anger is honest, tough, and real. In this revised edition, Harbin will update references throughout and discuss new topics such as the role of the internet and social media in fueling anger and how to protect yourself against these pitfalls, as well as a discussion on anger and aging, the political landscape and anger, PTSD, a brand-new section on preventing relapse into anger, and many other relevant, timely topics. ...Show more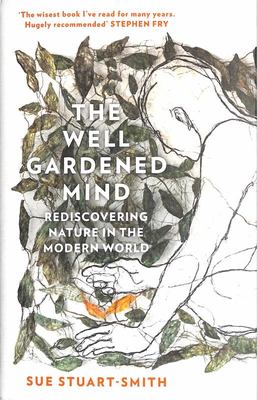 $59.99
AUD
Category: Psychology
Those who work with the earth have known for years: there's a miraculous quality to gardening. In a mix of psychology, neuroscience and stories from around the world, Sue Stuart-Smith breaks ground to explore the power of interacting with nature, and how the garden can prove a vital place to cultivate t he mind. The garden has always been a place of peace and perseverance, of nurture and reward. A garden can provide a family's food, a child's playground, an adult's peaceful retreat. But around the world and throughout history, gardens have often meant something more profound. For Sue Stuart-Smith's grandfather, returning from the First World War weighing six stone, a year-long horticulture course became a life raft for recovering from the trauma. For prisoners in today's justice system, gardening can be a mental escape from captivity which offers, in a context when opportunity is scarce, the chance to take ownership of a project and build something positive up from seed. In The Well Gardened Mind, Sue Stuart-Smith investigates the huge power of the garden and its little-acknowledged effects on health and wellbeing. Using contemporary neuroscience, psychoanalysis and compelling real-life stories, she argues that the garden is an intrinsically hopeful place and gardening is a powerful reflective activity. When we enter into the rhythms of growth, decay and regeneration, and the rituals of planting, tending, and working physically with the earth, we are also gardening our minds and exercising our thinking. In a world where research shows the average child spends less time outside each week than a maximum-security prisoner, we need to understand the value of the outside world, and the tremendous benefit it can give. There are already horticultural projects dedicated to helping mental health, addiction, asylum seekers new to Britain, and PTSD. In this glorious book of science, insight and anecdote, Stuart-Smith shows our understanding of nature and its recuperative powers is only just beginning to flower. thing positive up from seed. In The Well Gardened Mind, Sue Stuart-Smith investigates the huge power of the garden and its little-acknowledged effects on health and wellbeing. Using contemporary neuroscience, psychoanalysis and compelling real-life stories, she argues that the garden is an intrinsically hopeful place and gardening is a powerful reflective activity. When we enter into the rhythms of growth, decay and regeneration, and the rituals of planting, tending, and working physically with the earth, we are also gardening our minds and exercising our thinking. In a world where research shows the average child spends less time outside each week than a maximum-security prisoner, we need to understand the value of the outside world, and the tremendous benefit it can give. There are already horticultural projects dedicated to helping mental health, addiction, asylum seekers new to Britain, and PTSD. In this glorious book of science, insight and anecdote, Stuart-Smith shows our understanding of nature and its recuperative powers is only just beginning to flower. shows our understanding of nature and its recuperative powers is only just beginning to flower. ...Show more
$24.99
AUD
Category: Psychology
In this comprehensive volume, which brings together the best of Weekes' advice and self-help techniques, people can learn how to treat themselves through practical advice.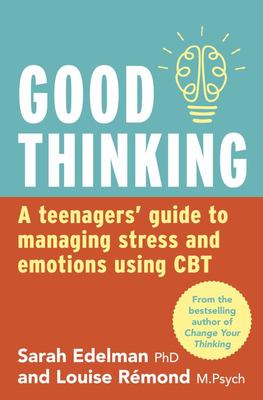 $29.99
AUD
Category: Psychology
Practical help for teenagers navigating negative emotions, stress and self-defeating behaviour. CBT (cognitive behavioural therapy) is an evidence-based approach used by therapists all over the world for helping individuals to overcome stress, negative emotions and self-defeating behaviour. Teenagers ar e particularly at risk in this vulnerable time in their lives - psychologically and emotionally - and GOOD THINKING provides the tools to help them manage their emotions and learn to think in a healthy and balanced way. This book will help young people and their parents learn to deal with issues including: stresses at school, sport and home; overcoming common thinking errors; anxiety; depression; low self-esteem; anger; relationship difficulties; problem solving; communication; and goal-setting. Bestselling author of CHANGE YOUR THINKING, Sarah Edelman, and Louise Remond, a specialist in therapy for teenagers, explain CBT clearly and compassionately and offer suggestions and exercises that are tailored for a younger readership. ...Show more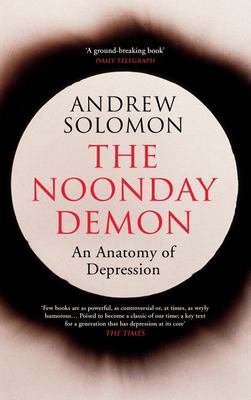 $27.99
AUD
Category: Psychology
WITH A NEW EPILOGUE BY THE AUTHOR Like Primo Levi's The Periodic Table, The Noonday Demon digs deep into personal history, as Andrew Solomon narrates, brilliantly and terrifyingly, his own agonising experience of depression. Solomon also portrays the pain of others, in different cultures and societies whose lives have been shattered by depression and uncovers the historical, social, biological, chemical and medical implications of this crippling disease. He takes us through the halls of mental hospitals where some of his subjects have been imprisoned for decades; into the research labs; to the burdened and afflicted poor, rural and urban. He talks to faith healers and voyages around the world in a quest for folk wisdom. He analyses the medications of today as well as reviewing the politics of diagnosis and treatment and, perhaps most significantly, he looks at the vital role of will and love in the process of recovery. ...Show more
$32.99
AUD
Category: Psychology
What do people actually mean when they say 'God'?Around two-thirds of us say we believe in God or some 'higher power', but fewer than one in ten Australians attend church weekly. In Beyond Belief, Hugh Mackay presents this discrepancy as one of the great unexamined topics of our time. He argues that whi le our attachment to a traditional idea of God may be waning, our desire for a life of meaning remains as strong as ever. Mackay interviews dozens of Australians representing many different points on the spectrum of faith, including some who are part of the emerging 'spiritual but not religious' movement. He exposes the deep vein of ambivalence about religion that runs through our society: we may not actively worship, but we still like to see local churches operating in our midst, and we use 'our' church to marry, christen our babies, educate our children and commemorate our dead. He points out some uncomfortable truths, such as our tendency to call on God only in a crisis, and unpacks our human need for 'answers', even when science can't find them. He endorses the Christian ideal of the good life - a life lived for others - but acknowledges that there are many pathways to that same goal, not all of them religious. Written with all the insight and compassion we have come to expect of our leading chronicler of Australian life, Beyond Belief is an engrossing exploration of the ways we find spiritual fulfilment in an avowedly secular age. ...Show more
$29.99
AUD
Category: Psychology | Series: The Neuroplasticity Chronicles | Reading Level: very good
An astonishing new scientific discovery called neuroplasticity is overthrowing the centuries-old notion that the adult human brain is fixed and unchanging. It is, instead, able to change its own structure and function, even into old age. Psychiatrist and researcher Norman Doidge, MD, travelled around th e United States to meet the brilliant scientists championing neuroplasticity, and the people whose lives they've transformed -- people whose mental limitations or brain damage were previously seen as unalterable, and whose conditions had long been dismissed as hopeless. We see a woman born with half a brain that rewired itself to work as a whole; a woman labelled retarded who cured her deficits with brain exercises and now cures those of others; blind people who learn to see; learning disorders cured; IQs raised; ageing brains rejuvenated; stroke patients recovering their faculties; children with cerebral palsy learning to move more gracefully; entrenched depression and anxiety disappearing; and lifelong character traits changed. Doidge takes us onto terrain that might seem fantastic. We learn that our thoughts can switch our genes on and off, altering our brain anatomy. We learn how people of average intelligence can, with brain exercises, improve their cognition and perception, develop muscle strength, or learn to play a musical instrument -- simply by imagining doing so. Using personal stories from the heart of this neuroplasticity revolution, Dr Doidge has written an immensely moving, inspiring book that will permanently alter the way we look at our brains, human nature, and human potential. ...Show more
$29.99
AUD
Category: Psychology | Series: The\Neuroplasticity Chronicles Ser.
LONGLISTED FOR THE 2015 GOODREADS CHOICE AWARDS 'BEST SCIENCE & TECHNOLOGY BOOK' This book is about the discovery that the human brain has its own unique way of healing. For centuries we believed that the price we paid for our brain's complexity was that, compared to other organs, it was fixed and unregenerative -- unable to recover from damage or illness. In his revolutionary new book, Norman Doidge turns this belief on its head. The phenomenon of neuroplasticity -- the discovery that the brain can change its own structure and function in response to mental experience -- is the most important development in our understanding of the brain and mind since the beginning of modern science. Here, Doidge shows how the amazing process of neuroplastic healing really works. When it is understood, it is often possible to radically improve -- and even cure -- many conditions thought to be irreversible. Doidge introduces us to the doctors, therapists, and patients who are healing the brain without surgery or medication. We meet patients who have alleviated years of chronic pain; children on the autistic spectrum, or with ADD or learning disorders, who have used neuroplastic techniques to complete a normal education and become independent; and sufferers who have seen symptoms of multiple sclerosis, Parkinson's disease, brain injuries, and cerebral palsy radically diminish; and we learn how to lower our risk of dementia by 60 per cent. Through hopeful, astonishing stories, The Brain's Way of Healing explains how mind, brain, and body, and the energies around us, work together in health and healing. PRAISE FOR NORMAN DOIDGE 'This is a book of miracles. Fascinating ... An absorbing compendium of unlikely recoveries from physical and mental ailments offers evidence that the brain can heal.' The Guardian 'Doidge is the master of explaining how the brain's plasticity can be harnessed to improve the symptoms of brain-related disorders, ranging from stroke to autism.' The Independent ...Show more
$34.99
AUD
Category: Psychology
All of us experience complicated thoughts and feelings as we negotiate the day, and these feelings can be difficult to manage. Sometimes we are aware that the way we think contributes to our difficulties, but don't know what to do about it. Change Your Thinking demonstrates how we tend to respond to str essful events with self-defeating thoughts and behaviours. It explains how it is within our ability to interrupt and challenge these patterns and change habitual responses. Learning to recognise when negative perceptions contribute to stressful situations and how to dispute these thoughts can lead to much greater personal contentment and a sense of control. The methods outlined in Change Your Thinking are based on the principles of cognitive behaviour therapy (CBT), the standard psychological technique used by therapists. It brings these principles within the grasp of the non-specialist and shows how to apply them to deal with such difficult emotions as anger, depression, anxiety and guilt. ...Show more
$19.99
AUD
$22.95
(12% off)
Category: Psychology | Series: Penguin Modern Classics Ser.
In what remains one of his most seminal papers, Freud considers the incompatibility of civilization and individual happiness, and the tensions between the claims of society and the individual.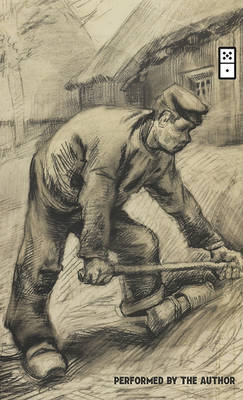 $29.99
AUD
Category: Psychology
Do the Work Our enemy is not lack of preparation; it's not the difficulty of the project, or the state of the marketplace or the emptiness of our bank account. The enemy is resistance. The enemy is our chattering brain, which, if we give it so much as a nanosecond, will start producing excuses, alibis, transparent self-justifications and a million reasons why he can't/shouldn't/won't do what we know we need to do. Start before you're ready. ...Show more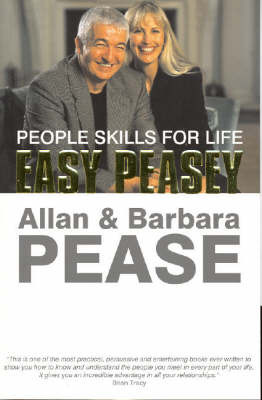 $19.95
AUD
Category: Psychology
A simple but powerful guide to learning the life skills needed to attract people to listen to you, to act on your suggestions and enjoy doing so.