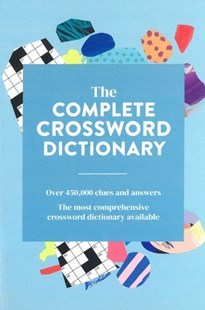 $17.99
AUD
Category: New Reference
The complete crossword dictionary has a quick and easy reference style section and solves the most complex questions. contains over 450,000 multiple clues and answers.
$19.99
AUD
Category: New Reference | Series: Collins Essential Editions Ser.
Offers travellers and learners at home, school or in the office extensive and up-to-date coverage of Japanese and English in a portable format, with an essential grammar for each language. Designed for all those studying Japanese who need maximum information in a handy travel format.Offers comprehensive and up-to-the-minute coverage of Japanese and English, with additional notes warning the user of those words which are easily confused.Delivers the accuracy and reliability you expect from the Collins name. With natural, idiomatic example phrases, in-depth treatment of the most important core vocabulary and help to find the exact translation you want.points for both languages.All Japanese words, phrases and translations are shown with their romanized transcription - ideal for beginners. ...Show more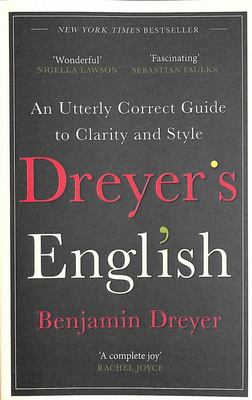 $19.99
AUD
Category: New Reference
''An utterly delightful book to read, Dreyer''s Englishwill stand among the classics on how to use the English language properly.'' ELIZABETH STROUT ''A complete joy. For those who care about words - and for those who don''t - Dreyer''s English is the book we have all been waiting for. Wise, funny, no-n onsense, stylish and brilliantly practical. Ditch the beach books this year; take this instead.''RACHEL JOYCE _______________________ An indispensable, New York Times-bestsellingguide to the craft of writing from Random House''s long-time copy chief and one of Twitter''s leading language gurus. We all write, all the time- books, blogs, tweets, emails, emails, emails - and we all want to write better. Benjamin Dreyer is here to help. As Random House''s copy chief, Dreyer has upheld the standards of the legendary publisher for more than two decades. He is beloved by authors and editors alike - not to mention his followers on social media - for playfully, brilliantly deconstructing the English language. Dreyer''s English is the distillation of everything he has learned from copyediting thousands of books, the perfect guide not just for writers but for everyone who wants to put their best prose foot forward. Both authoritative and amusing, Dreyer''s Englishoffers lessons on punctuation, from the underloved semicolon to the enigmatic en-dash; the rules and non-rules of grammar, including why it''s OK to begin a sentence with ''And'' or ''But'' and to confidently split an infinitive; and why it''s best to avoid the doldrums of the Wan Intensifiers and Throat Clearers, including ''very'', ''rather'', ''of course'', and the dreaded ''actually''. And yes- ''Only godless savages eschew the Oxford comma.'' Stuffed with advice, insider wisdom, and fun facts, this book will prove to be invaluable to everyone who wants to shore up their writing skills, mandatory for people who spend their time editing and shaping other people''s prose, and - perhaps best of all - an utter treat for anyone who simply revels in language. _______________________ This book is written in British English._______________________''A fascinating guide to grammatical "rights" and "wrongs" - practical and useful''SUNDAY TIMES ''Benjamin Dreyer''s brilliant, pithy, incandescently intelligent book is to contemporary writing what Geoffrey Chaucer''s poetry was to medieval English- a gift that broadens and deepens the art and the science of literature by illustrating that convention should not stand in the way of creativity, so long as that creativity is expressed with clarity and with conviction.'' JON MEACHAM ''Meet the guardian of grammar who wants to help you be a better writer. Benjamin Dreyer sees language the way an epicure sees food. And he finds sloppiness everywhere he looks.''THE NEW YORK TIMES ''A fascinating guide to grammatical ''rights'' and ''wrongs'' - practical and useful'' SEBASTIAN FAULKS,SUNDAY TIMES ''If learning about the pillars of punctuation and grammar doesn''t excite you, let Benjamin Dreyer change your mind ... he analyzes the English language without dipping into the drab technicalities, crafting a pleasing read for anyone who has an appreciation for the written word.''TIME MAGAZINE,BEST 10 NON-FICTION BOOKS OF 2019 ''Witty and piquant ... full of jokes - and equally full of deliciously deprecating footnotes.'' JEWISH CHRONICLE ''Playful, smart, self-conscious, and personal . . . One encounters wisdom and good sense on nearly every page of Dreyer''s English.''WALL STREET JOURNAL ''Destined to become a classic.''THE MILLIONS ''A mind-blower--sure to jumpstart any writing project, just by exposing you, the writer, to Dreyer''s astonishing level of sentence-awareness.'' GEORGE SAUNDERS, author of Lincoln in the Bardo ''Pleasurable and instructive ... You can read Dreyer''s Englishright through with unalloyed enjoyment, and learn a lot from it- not only from its rulings but from its attitude ... Benjamin Dreyer is wise and bitterly experienced and fantastically good company. You should buy his book and read it.'' TIMES LITERARY SUPPLEMENT ''Dreyer can help you . . . with tips on punctuation and spelling. . . . Even better- He''ll entertain you while he''s at it.''NEWSDAY ''Boisterously well written ... I recommend it highly.'' INDEPENDENT ''It is Benjamin Dreyer''s intense love for the English language and his passion for the subject that make the experience of reading Dreyer''s Englishsuch a pleasure, almost regardless of the invaluable and practical purpose his book serves in such dark and confusing times for grammar and meaning.'' AYELET WALDMAN & MICHAEL CHABON ''An informative and entertaining handbook on how to write clearer English. It''s pithy, witty and a near perfect example of the kind of writing it advocates'' STING ''Dreyer promises to reveal "some of the fancy little tricks I''ve come across or devised that can make even skilled writing better", and does so with accuracy, style, and humour'' GUARDIAN ''This work is that rare writing handbook that writers might actually want to read straight through, rather than simply consult.'' PUBLISHERS WEEKLY ...Show more
$39.95
AUD
Category: New Reference
Carefully compiled with the needs of students aged between 10 and 16 in mind, the fifth edition of the Australian Student's Oxford Dictionary contains more than 50 000 dictionary headwords including hundreds of new entries. This user-friendly and comprehensive reference will take most students right thr ough secondary school.EncyclopedicUp to date & new contentGrammar and reference guideEncyclopedicAppendicesAge level: 10-16Suitability: School and homeCoverage: More than 50 000 headwords ...Show more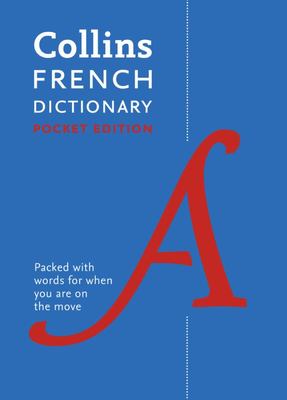 $19.99
AUD
Category: New Reference | Series: Collins Pocket
A modern French Dictionary offering excellent coverage of today's French language, culture and usage. Clear presentation and colour make it easy to use and its handy format and durability make it your ideal companion at home, school or on your travels. Features include: * The most up-to-date words in bo th languages from a wide range of areas. * Full GCSE coverage, to give students exam confidence * An in-depth "French in Focus" supplement containing information about French language and culture to enhance your learning * A "French verb tables" supplement which features the most common irregular verbs and examples of verbs in use Whether you're on business, holiday or just learning French at your own pace, this dictionary is designed to give you all the information you need in a handy yet robust format. It includes all the latest words as well as features you would expect from a Collins dictionary: an easy-to-read colour layout, special treatment of "key words", notes about life in French-speaking countries, and warnings on common errors and faux amis. The "French in Focus" supplement helps you to develop your knowledge and confidence in the language, with a section on common translation difficulties to be aware of. There is information on pronunciation and improving your fluency, as well as on how to use French in different situations, like sending an email or making a phone call. The supplement also gives you an insight into Francophone life. 40,000 words and phrases, 60,000 translations ...Show more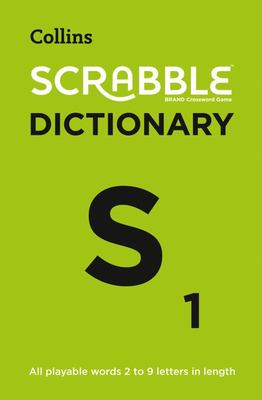 $19.99
AUD
Category: New Reference
An essential resource for all serious Scrabble players. This major new edition is fully updated to include all valid words between 2 and 9 letters in length from the latest official Scrabble word list, and allows players to settle disputes over the eligibility of words. This book includes all playable w ords of two to nine letters in length, in one easy-to-follow straight alphabetical list. The short definitions, given for every main word listed, have been updated for this new edition, and allow players to check meanings of words without having to consult a second dictionary. Collins Scrabble dictionaries are endorsed by Mattel and are an essential reference for all Scrabble players. SCRABBLE(tm) is a registered trademark of J. W. Spear & Sons Ltd., a subsidiary of Mattel, Inc.© 2019 Mattel, Inc. All Rights Reserved. ...Show more
$19.99
AUD
Category: New Reference
Anxious about the apostrophe? Confused by the comma? Stumped by the semicolon? Join Lynne Truss on a hilarious tour through the rules of punctuation that is sure to sort the dashes from the hyphens. We all had the basic rules of punctuation drilled into us at school, but punctuation pedants have good re ason to suspect they never sank in. 'Its Summer!' screams a sign that sets our teeth on edge. 'Pansy's ready', we learn to our considerable interest ('Is she?') as we browse among the bedding plants. It is not only the rules of punctuation that have come under attack but also a sense of why they matter. In this runaway bestseller, Lynne Truss takes the fight to emoticons and greengrocers' apostrophes with a war cry of 'Sticklers unite!' ...Show more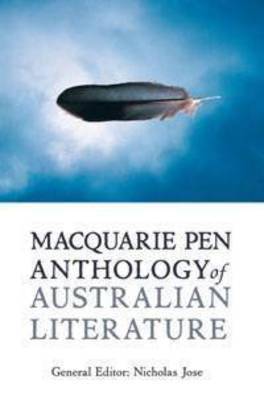 $69.99
AUD
Category: New Reference
Some of the best, most significant writing produced in Australia over more than two centuries is gathered in this landmark anthology. Covering all genres - from fiction, poetry and drama to diaries, letters, essays and speeches - the anthology maps the development of one of the great literatures in Engl ish in all its energy and variety. This rich, informative and entertaining collection charts the formation of an Australian voice that draws inventively on Indigenous words, migrant speech and slang, with a cheeky, subversive humour always to the fore. For the first time, Aboriginal writings are interleaved with other English-language writings throughout - from Bennelong's 1796 letter to the contemporary flowering of Indigenous fiction and poetry - setting up an exchange that reveals Australian history in stark new ways. From vivid settler accounts to haunting gothic tales, from raw protest to feisty urban satire and playful literary experiment, from passionate love poetry to moving memoir, the Macquarie PEN Anthology of Australian Literature reflects the creative eloquence of a society. ...Show more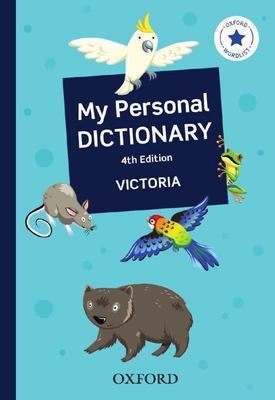 $12.95
AUD
Category: New Reference | Series: Language Based Consumable Workbooks Ser.
My Personal Dictionary 4th EditionIdeal for writing across the curriculum.Helps children understand the use of reference tools through the creation of their own simple versions.Uses state-specific handwriting fonts for practising handwriting skills.Includes phonics pages on short vowel rhyming words.Pro vides special illustrated wordlists at the back of the book, covering different themes in the curriculum.Includes all 500 Oxford Wordlist high-frequency words. ...Show more
$19.99
AUD
Category: New Reference
Recent ground-breaking and exciting studies have shown that cryptic crosswords are among the most effective ways to boost the power and agility of your brain. Why? The answer lies in the art of teasing out a clue, a discipline that calls for logic, interpretation, intuition and deduction as well as the ability to filter nuance and connotation. All these challenges and more are found in the cryptic crossword. And all are invaluable in increasing your brainpower and improving your memory and cognitive capacity. In this entertaining and essential book, cryptic crossword guru David Astle explains how your brain responds to and benefits from attempting these crosswords. A growing body of research suggests cryptic crosswords are the ideal workout for your brain, and Astle shows how regular training of this kind can be fun as well as fundamental. If you've always been intimidated by cryptic crosswords, fear not! Rewording the Brain is an accessible guide to developing and sharpening your puzzle talents. Novices and expert solvers alike will gain plenty of cryptic insights. There has never been a better time to start solving, nor a better teacher than the legendary DA. Also included are 50 cryptic crosswords hand-picked to keep your brain abuzz, ranging from beginner-friendly to fiendishly complicated! ...Show more