Throat
by Ellen van Neerven
$24.99
AUD
Category: New Poetry & Verse
not in Aus, matebad things don't happen here our beaches are open they are not places where bloodied mattresses burn 'Throat' is the explosive second poetry collection from award-winning Mununjali Yugambeh writer Ellen van Neerven. Exploring love, language and land, van Neerven flexes their distinctive muscles and shines a light on Australia's unreconciled past and precarious present with humour and heart. Van Neerven is unsparing in the interrogation of colonial impulse, and fiercely loyal to telling the stories that make us who we are. ...Show more
To My Country
by Ben Lawson; Bruce Whatley (Illustrator)
$29.99
AUD
Category: New Poetry & Verse
 Ben Lawson was preparing for another Christmas away from home when the Black Summer bushfires began to burn their way across Australia's eastern coast. As the bushfires continued to rage into the new year on an unprecedented scale, Ben, feeling angry, helpless and broken-hearted as he watched the devastation from across the ocean, sat down and put his feelings into words. To My Country is an ode to the endurance of the Australian spirit and the shared love of our country.In the true Aussie spirit, Ben and Allen & Unwin will be donating proceeds of To My Country to The Koala Hospital.'A delightful love letter to a homeland: the kind only an Australian could write. Full of humour, charm and deeply felt belonging. And to think of all the orphaned koalas who will benefit from you buying and enjoying this wonderful little book ...' -Stephen Fry-'An impassioned cry from the big, kind heart of a big, kind man.' -Tim Minchin-'Ben Lawson's love of his homeland inspires us all to think of our own roots . . . and the need to protect them.' -Dolly Parton-'Ben Lawson's book is a heartfelt reminder of how desperately we need to think about our future as a country. His sincerity is moving. I dare you not to cry.' -Julia Stone-'Ben Lawson writes in the tradition of his namesake Henry Lawson; an eloquent bush ballad that mourns the tragic fate of one billion bushfire victims.' -Barry Humphries-   ...Show more
$40.00
AUD
Category: New Poetry & Verse
This one-woman show follows the journey of an Aboriginal 'Everywoman' as she tells poignant and humorous stories of grief and reconciliation. Appropriating western form whilst using traditional storytelling, it gives an emotional insight into Murri life. A contemporary Indigenous performance text from t he highly acclaimed Kooemba Jdarra. ...Show more
$19.99
AUD
Category: New Poetry & Verse
Amanda Gorman's powerful and historic poem "The Hill We Climb," read at President Joe Biden's inauguration, is now available as a collectible gift edition. "Stunning" CNN "Dynamic" NPR "Deeply rousing and uplifting" Vogue On 20 January 2021, Amanda Gorman became the sixth and youngest poet to deliver a poetry reading at a presidential inauguration. Taking the stage after the 46th president of the United States, Joe Biden, Gorman captivated the nation and brought hope to viewers around the globe. Her poem "The Hill We Climb" can now be cherished in this special gift edition. Including an enduring foreword by Oprah Winfrey, this keepsake celebrates our promise and affirms the power of poetry. ...Show more
Stolen
by Jane Harrison
$22.99
AUD
Category: New Poetry & Verse | Series: Cts Ser. | Reading Level: very good
'Stolen' tells of five Aboriginal children forcibly removed from their families, brought up in a repressive children's home and trained for domestic service and other menial jobs. Segregated from their community, after their release they begin their journey 'home', not all of them successfully.
$26.95
AUD
Category: New Poetry & Verse | Series: Modern Plays Ser.
An industrial port of a war-torn city. Women survivors wait to be shipped abroad. Officials come and go. A grandmother, once Queen, watches as her remaining family members are taken from her one by one. The city burns around them. Euripides' great anti-war tragedy is published in Don Taylor's translatio n features an introduction by the translator setting the play in its historical and dramaturgical context. ...Show more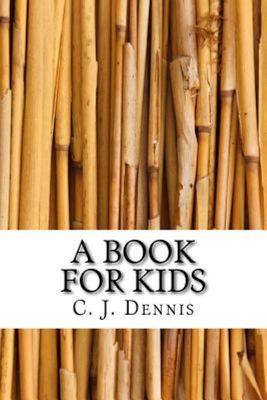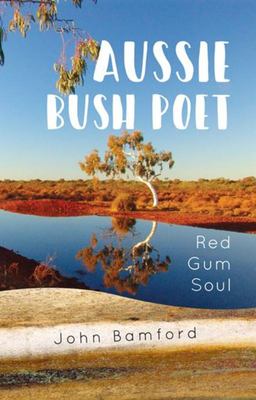 $24.99
AUD
Category: New Poetry & Verse
When someone thinks of the Australian outback they are greeted with the warmth of red sand underfoot, the low murmur of cicadas in the summer with the belly laugh of the kookaburra. Somewhere a kangaroo grazes. You imagine sheep-shearing sheds, flannel shirts and tanned skin. Aussie Bush Poet is a colle ction of poems from someone who has long gone walkabout in the bush, not just in dreams but physically and mentally. Mixing vivid and emotional life experiences and stories with the rich and truly unforgettable Australian landscape, it gives a real feel of being amongst the eucalyptus and the burbling rivers. ...Show more
$19.95
AUD
Category: New Poetry & Verse
It is 1988, the year of celebrations. But not everyone feels invited. During the last weeks before eviction from their land, a farming family is dispossessed more than once. Against the myth of idyllic rural life, Dispossessed gives another vision. Here is a stark account of this family losing their ide ntity, as well as the more familiar images from the bush: the birth and death of animals, the rhythms of working the land, and the excesses of nature. In this vivid novella, written in blank verse, Philip Hodgins finds powerful mataphors for Australia's recent past. ...Show more
$34.99
AUD
Category: New Poetry & Verse
Essentially, this is Clive James' desert island poems: a selection of his favourite verse and a personal commentary on each.The Fire of Joy was the final book Clive James completed before his death in 2019. It takes its title from the French expression Feu de Joie, which refers to a military celebration when all the riflemen of a regiment fire one shot after another in a wave of continuous sound: it is a reminder that the regiment's collective power relies on the individual, and vice versa.In this book, James has chosen a succession of English poems, exploding in sequence from Chaucer to the present day; they tell the story of someone writing something wonderful, and someone else coming along, reading it, and feeling impelled to write something even more wonderful. After a lifetime, these are the poems James found so good that he remembered them despite himself. In offering them to you, the main purpose of this book is to provide ammunition that will satisfy your urge to discover, learn and declaim verse.As well as his selection of poems, James offers a commentary on each: whether this is a biographical, historical or critical introduction to the poem, or a more personal anecdote about the role a particular poem has played in James's life, these mini essays provide the joy of James's enthusiasm and the benefit of his knowledge. Full of the flashing fires of poems you will not be able to forget, this book will ignite your passion and leave you with a contagious crackle rattling in your ears. ...Show more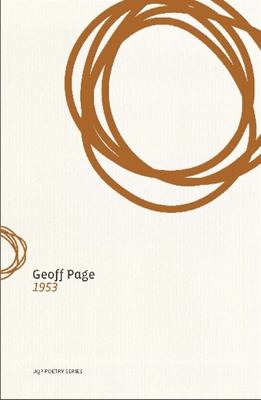 1953
by Geoff Page
$24.95
AUD
Category: New Poetry & Verse | Series: UQP Poetry Ser.
A moment in time, an Australian country town and characters to remember, all brought to life in engaging verse. 1953 is a unique verse narrative composed of monologues and verse portraits. Together, these build towards the story of an Australian town, Eurandangee, and its people on a particular summer's day in the 1950s. The poems reflect the perspective of a number of the town's residents. Rumbling beneath this is the broader examination of a developing post-war Australia, with issues of the lingering effects of war and violence and an accumulation of cultural change. Vivid and innovative, 1953 is a striking work of narrative poetry, and a magnificent portrait of an Australian town of the period, and a dramatic moment within that. ...Show more