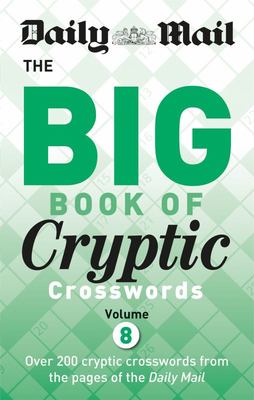 $17.99
AUD
Category: New Entertainment | Series: The\Daily Mail Puzzle Bks.
This bumper-sized volume will have you thinking sideways, every which way and outside of the box to solve the 200 brilliantly frustrating cryptic crosswords. Perfect for those who love wordplay and cracking clues, Daily Mail Big Book of Cryptic Crosswords 8 provides the ultimate puzzle entertainment for any spare moments in the day. ...Show more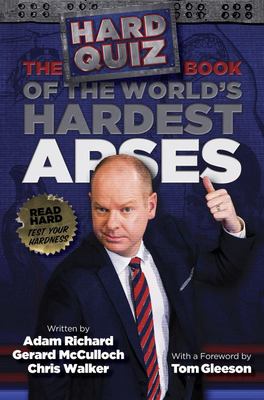 Hard Quiz Book of the Worlds Hardest Arses
by Gerard McCulloch; Adam Richard; Chris Walker; Foreword by Tom Gleeson (As told to)
$32.99
AUD
Category: New Entertainment
Every week, more than a million viewers tune in to the ABC's HARD QUIZ to watch Tom Gleeson grill four regular Australians about their expert subjects. Tom's crack team of writers and researchers at HARD QUIZ Headquarters, or HQHQ, have written thousands of brain-busting questions on hundreds of curly t opics to test the mettle of those battling it out for the BIG BRASS MUG. Now it's your turn! HQHQ brings you the definitive list of the top twenty hardest a**es and the incredible stories behind them. Who is harder, Winston Churchill or Dolly Parton? How did the theft of a 12-year-old's bike change the course of sporting history? What was the Oxygen Catastrophe, and how did it nearly destroy all life on earth? Why is the Southern Cassowary Australia's resident murder bird? Become the star of the show as you challenge your friends, family and fiercest enemies to a HARD OFF with actual HARD QUIZ questions. It's time to read ... HARD! ...Show more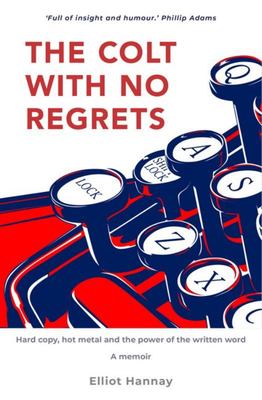 $29.99
AUD
Category: New Entertainment
Welcomed by Phillip Adams as an important Australian memoir full of insight and humour, this is also a story about growing up. It's the personal journey of a 16-year-old boy starting work in 'the golden age of journalism' when reporters worked with hard copy and hot metal and endured a mixture of instru ction and reprimand that would be branded today as workplace harassment of the highest order. The book's central theme is a young man's growing friendship with an eccentric gay Englishman who found sanctuary among hard-nosed, cynical journalists and tough war-veteran printers in an era when intolerance was far more common than inclusion. The reader follows the progress of a boy gripped with an intense fear of failure in the first weeks of his probation, to the height of his career as a hardened and experienced newspaper editor confronting the Ku Klux Klan, being threatened by dangerously corrupt police, and breaking international news from the inner sanctum of the Chinese Communist Party. Many of the issues in the Colt's story resonate today and mirror the problems still facing Australian society. Lessons from the past in a sparking narrative which has been endorsed across the political spectrum. 'A joy to read… the work of a true professional,' Prof. Henry Reynolds. 'One of our truly courageous history makers,' The Hon. Bob Katter jnr. ...Show more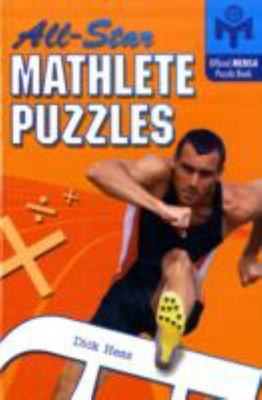 $10.99
AUD
Category: New Entertainment | Series: Mensa® Ser.
Puzzle collections are ubiquitous. But a collection like this one, with so many unusual and original entries, is rare indeed. Dick Hess's gathering of his all-time favorites includes number puzzles, geometric puzzles, logic puzzles, analytical puzzles, story puzzles--and every one a gem. They vary in d ifficulty, but every one is challenging. In fact, two of them are mathematical problems still awaiting definitive solutions! Here's an example of one of the easier ones: Which is the longest month in London? (Answer: October, when clocks are set back one hour.) True connoisseurs will treasure this intriguing volume, and everyone who loves a good puzzle will find something entertaining and worthwhile here. ...Show more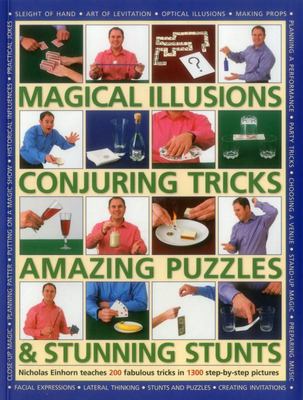 $23.95
AUD
Category: New Entertainment
This comprehensive book contains everything the budding magician needs to put on a dazzling show at home. Expert guidance from a professional magician reveals how to perform more than 200 illusions, ranging from party tricks, close-up magic and stage magic to confounding puzzles and awe-inspiring stunts . It reveals how you can make a coin vanish, have x-ray vision, read an audience member's mind and cut a volunteer in two. Whatever your previous experience and skill level, this exciting and inspiring book will enable you to confound and impress friends and family, providing hours of enjoyment for both performer and audience alike. ...Show more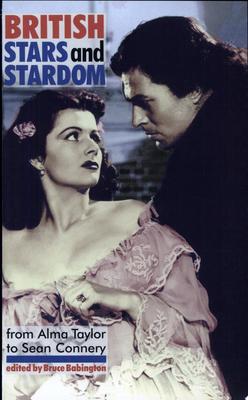 $55.95
AUD
Category: New Entertainment
Deals analytically with the fascinating topic of the great film stars (and some thought-provoking lesser ones) of the British cinema, from Alma Taylor and Ivor Novello in the Silent period, up to the present day. Looks both at stars who attained worldwide fame through the Hollywood cinema, and those who se contribution is primarily to the national cinema.. First collection of essays on the subject with a wide historical coverage including major figures, such as Connery, Mason, Trevor Howard, Deborah Kerr, Mary Millington, Albert Finney and James Mason. Major figures in UK film studies have contributed, including Marcia Landy, Andrew Higson, Peter Evans, Charles Barr, Pam Cook and Andy Medhurst. ...Show more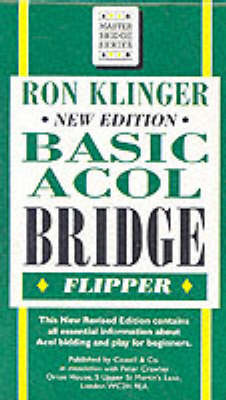 $12.99
AUD
Category: New Entertainment
This guide contains all the essential information about Acol bidding and play for beginners.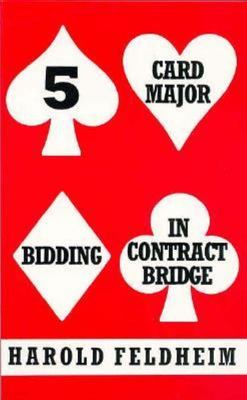 $12.99
AUD
Category: New Entertainment
Stretch your powers of logical deduction with these 200 new Su Doku puzzles, in easy, medium and difficult categories. Keep your mind sharp and test your powers of deductive reasoning. Ideal for whiling away those long commutes, travelling on holiday or relaxing at home. There are puzzles here for a ll levels ranging from easy, through medium and difficult. Coffee Break Su Doku will satisfy on every level. ...Show more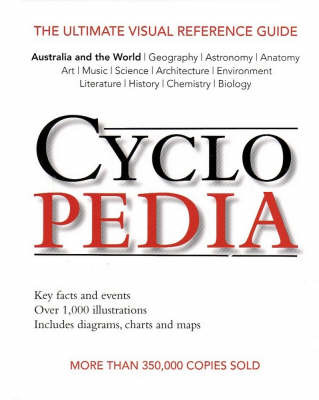 $29.95
AUD
Category: New Entertainment
Published in Australia for the first time, this illustrated reference guide has over 1,000 entries and illustrations. Includes diagrams, charts and maps.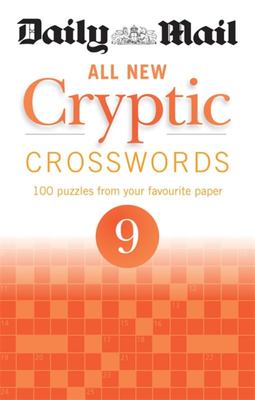 $17.99
AUD
Category: New Entertainment | Series: The\Daily Mail Puzzle Bks.
Banish boredom forever with this brand new collection of 100 tricky cryptic crosswords. From challenging anagrams to complex and misleading wordplay, these puzzles are bound to delight beginner and expert cryptic crossword-lovers alike. Devilishly difficult, these crosswords will provide hours of brain- teasing fun. ...Show more
$12.99
AUD
Category: New Entertainment | Series: The Daily Mail Puzzle Books
A bumper collection of cryptic crosswords from the Daily Mail, ranging from easier puzzles for novices to fiendishly tricky crosswords for seasoned puzzlers. With over 400 puzzles, this is the ideal compilation for any cryptic crossword-lover.