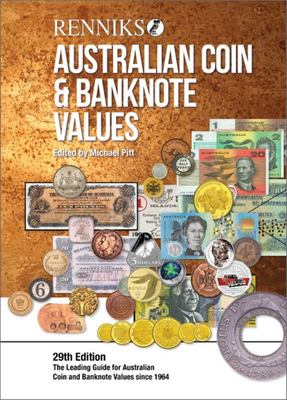 $39.95
AUD
Category: New Antiques | Series: Renniks Australian Coins & Banknotes Ser.
The leading guide for Australian coin and banknote values since 1964. This comprehensive guide to Australian Coin & Banknote Values contains over 4,200 images and countless thousands of valuations. This book is a must for all collectors, whether you are just beginning or an advanced collector. Lates t information compiled using weighted averages where possible to ensure the accuracy of pricing. Quality reproduction of photos makes it easy to identify items. Covered are copper, silver, gold, nickel and allow coins and notes used in Australia from 1800 to present. Subjects include PreDecimal and Decimal currency, as well as privately issued banknotes, war issues, and privately issued tokens. Also included are latest Royal Australian Mint, Perth Mint & Australia Post Numismatic Covers. ...Show more
$9.99
AUD
Category: New Antiques
A 20 cent coin collection book that includes a description and background information about all 21 Australian commemorative 20 cent coins produced for circulation.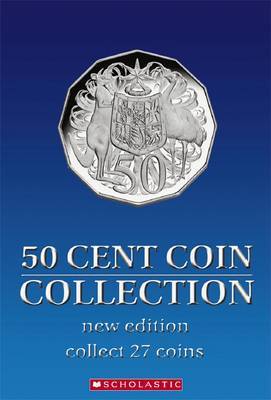 $10.00
AUD
Category: New Antiques
Features information on all twenty-seven Australian 50 cent coins that have been released into general circulation, including three new coins in the collection for the first time. Ages 8+.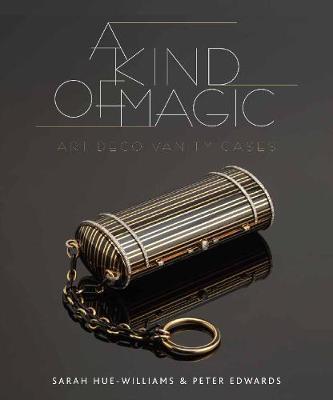 $79.99
AUD
Category: New Antiques
After 1918, post-war euphoria spread across Europe and America. Technology was changing the pace of life and aeroplanes, motorcars and ocean liners were making the world a smaller place with improved communications. Some were making their fortunes, and for those who could afford it, it was an exciting t ime of cocktail parties, nightclubs and jazz. Fashion was Paris, elegance, the Paris Expo of 1925 and Art Deco with the lure of the avant-garde; but much of the wealth was in America, represented by the jazz age, glamour, The Great Gatsby and Hollywood. And the emancipated, wealthy, fashionable woman of means wanted newly-designed jewellery and accessories decorated with contemporary motifs to reflect her new status. The vanity case, the ultimate jewelled fashion accessory, was designed and made mostly in Paris by the skilled designers and craftsmen who understood that the fashionable modern woman needed a practical solution to containing her lipstick, powder compact, cigarettes, lighter, theatre tickets, keys and all the other small paraphernalia about her person. Made of precious metals including platinum and gold, with inlays of lacquer, gemstones, mother of pearl, jade, or enamel, these 'reticules' took hundreds of hours of patient craftsmanship to complete and were very, very expensive. Objects of desire to be passed round and shown off at gatherings of the super-rich, they became miniature status symbols to be seen with at the opera or restaurant. ...Show more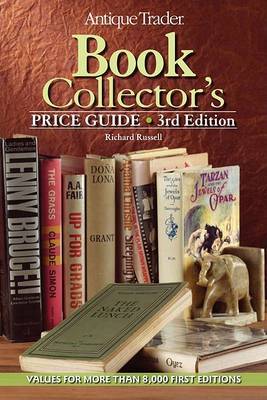 $34.99
AUD
Category: New Antiques
This new edition of "Antique Trader Book Collector's Price Guide" provides readers with the information and values to carve a niche for themselves in a market where rare first editions of Jane Austen's "Emma" and J.K. Rowling's "Harry Potter and the Philosophers Stone" recently sold at auction for 254,6 10 dollars and 40,355 dollars respectively. Organized in 13 categories, including Americana, banned, paranormal and mystery, this guide discusses identifying and grading books, and provides collectors with details for identifying and assessing books in 8,000 listings. ...Show more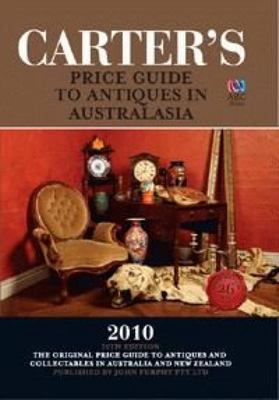 $125.00
AUD
Category: New Antiques
CARTER'S PRICE GUIDE TO ANTIQUES IN AUSTRALASIA 2010 Edition. The Official ABC Price Guide to Antiques. For 26 years (ince the 1985 edition) the original CARTER'S Price Guide to Antiques has been your essential and trusted price guide to pre-1950 antiques and collectables in Australian and New Zealand. It has been the offical ABC Price Guide to Antiques since the 2008 edition. A high quality publication that will give hours of browsing pleasure and an ideal Christmas gift. Price still just $125.00 within Australia, $NZ145.00 to New Zealand. Prices include free delivery. Publication date - September 2009. ...Show more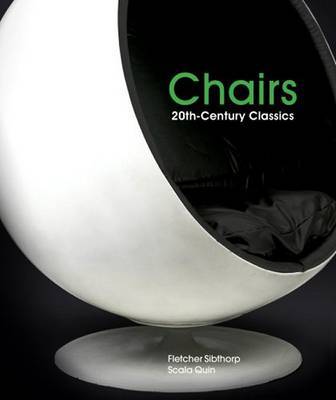 $24.95
AUD
Category: New Antiques
"Chairs: 20th-Century Classics" features more than 95 of the most desirable, influential and iconic designs from the last century. Part of a series featuring Collectables and Lighting, this book is beautifully illustrated and provides key information to the reader, whether he or she be a collector or ju st someone with an interest in design and interiors. Organized by decade each entry comprises: a double-page spread, featuring a short essay on the classic under discussion and a photograph of that object; top tips on what to look out for when considering a purchase; a price guide in UK sterling and US dollars; and, essential websites for further information. "Chairs" will provide all the information you need to make an informed decision when investing in a piece of classic design, whether it be an original Arne Jacobsen Ant, a Harry Bertoia sculpted Bird Lounge Chair, Alvar Aalto's superbly constructed 41 Paimio or an iconic Eames piece such as La Chaise. This gorgeous book is essential for anyone interested in industrial design, interiors or 20th-century furniture. ...Show more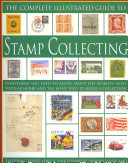 $19.95
AUD
Category: New Antiques
Everything you need to know about the world's favourite hobby and the many ways to build a collection. Featuring expert advice, vivid examples, famous issues and over 500 images of stamps from around the world. This is the ultimate guide to embarking on, and getting the very most out of, the world's mos t popular hobby. Simple advice starts with the very basics - types of album, types of mounting, where to acquire or buy different types of stamp - and builds from there. There is a huge amount of inspiration for the novice, with countless examples of the bizarre and beautiful stamps that have emerged since the very first issue of 1840. The book gives a complete background, starting by charting the evolution of the postal services and the wealth of collectable material they have generated, from early cancellations made with sections of cork to the pioneering 'first flight' Zeppelin issues, and the advent of rail, boat and air as methods of mass delivery. The parts of a modern-day adhesive stamp are explained which, alongside tips on how to assess grade and condition, will help the amateur philatelist to understand the value of their own collection. There are also step-by-step instructions on how to preserve the quality of stamps while mounting them for display, and valuable guidance on entering the stamp buyer's marketplace, whether attending exhibitions and stamp fairs, or using an on-line auction site. The book encourages the reader to be imaginative about building a collection, and to develop a particular interest in a country, period of history, or theme. It discusses how competitive philately is increasingly taking note of collections augmented by the inclusion of surplus, non-philatelic material, such as photographs and newspaper cuttings. There are also special spreads on the philatelic 'Cinderellas' which were once ignored by collectors but are now being rediscovered, such as colourful poster stamps, specially-produced local and incidental stamps, the issues of private posts, plus charity seals, special service labels, forgeries, flaws, and many more. This book celebrates the diversity of stamps, and their role throughout history and in the modern world, both as an aid to mass communications and a record - in miniature - of the historical events commemorated by countries across the world. Beautifully illustrated with over 500 colour stamp issues, this book is sure to appeal to anyone interested in starting to collect stamps, as well as those already pursuing this absorbing hobby. ...Show more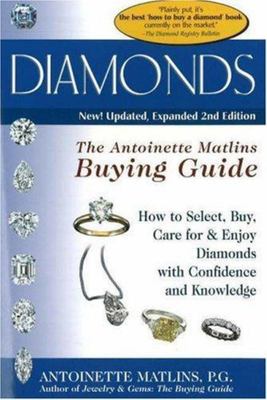 DIAMONDS
by MATLINS ANTOINETTE
$38.95
AUD
Category: New Antiques
Diamonds gives you all the information you need to buy, collect, sell or simply enjoy diamonds with confidence and knowledge. Whether you are buying a diamond for an engagement ring, anniversary, to commemorate a special moment, or for personal pleasure, today it is more important than ever to understa nd what you are buying. There are new shapes and cuts, fancy colors, high-tech treatments, and sophisticated frauds. There are new ways to buy such as Internet auctions and TV shopping. Buyers need a source of expert guidance. Practical, comprehensive, and easy to understand, this book offers in depth all the information you need to buy sparkling diamonds with confidence, including: What is a diamond? The factors affecting quality differences in diamonds. Diamond grading reports and how to interpret them. How to compare prices. How to spot differences in stones that may appear to be the same quality. How to protect yourself from misrepresentation. Questions to ask when buying any diamond. What to get in writing. How to get what you want within your budget. Important information about buying on the Internet and much more Written by an insider, this easy-to-read guide is the unofficial diamond bible for anyone who wants to get the most for their money and enjoy what they have purchased. ...Show more