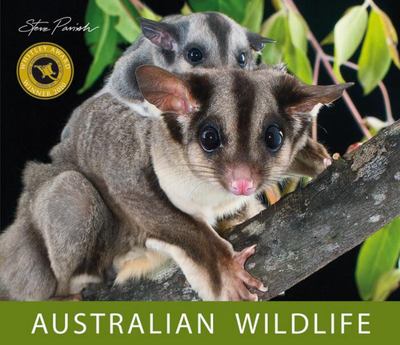 $34.95
AUD
Category: New Animals
This 2010 Whitley-Award-winning book for Popular Zoology is a full-co lour tribute to natural diversity and a journey into an exquisite galler y of Australian animal life. In Australian Wildlife, Steve Parish shares with you personally selected portraits that explain and exemplify his o ngoing passion f or all creatures great and small. Each spread, complemen ted by insightful text, highlights the incredible adaptability of nature and provides a fitting homage to the beauty of Australia's living herit age. ...Show more
$60.00
AUD
Category: New Animals
A Brush with Birds celebrates the exquisite artworks and incredible life of one of the world's finest bird painters, Richard Weatherly OAM. A skilled falconer and artist, Richard has spent more than fifty years observing birds and their natural habitats around the world, from Antarctica to Zimbabwe to New Guinea, Australia and America. In A Brush with Birds, Richard accompanies his stunning paintings and sketches with fascinating insights, anecdotes and knowledge gathered throughout his career. Richard's work continues to document and celebrate the natural world, and reminds us of the importance of conserving our unique environment. ...Show more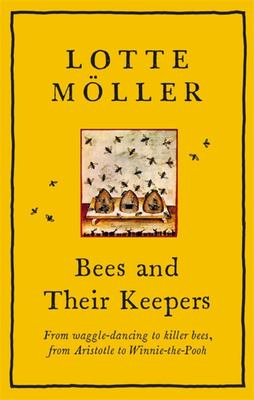 $39.99
AUD
Category: New Animals
A beautifully illustrated and thoroughly engaging cultural history of beekeeping - packed with anecdote, humour and enriching historical detail. The perfect gift. Beekeeper and garden historian Lotte Möller explores the activities inside and outside the hive while charting the bees' natural order and ha bits. With a light touch she uses her encyclopaedic knowledge of the subject to shed light on humanity's understanding of bees and bee lore from antiquity to the present. A humorous debunking of the myths that have held for centuries is matched by a wry exploration of how and when they were replaced by fact. In her travels Möller encounters a trigger-happy Californian beekeeper raging against both killer bees and bee politics, warring beekeepers on the Danish island of Læso, and Brother Adam of Buckfast Abbey, breeder of the Buckfast queen now popular throughout Europe and beyond, as well a host of others as passionate as she about the complex world of apiculture both past and present. Translated from the Swedish by Frank Perry - Sweden's Gardening Book of the Year 2019, shortlisted for the August Prize 2019 ...Show more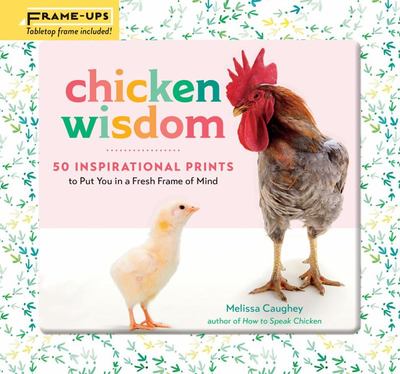 $19.99
AUD
Category: New Animals
Chickens, with their natural beauty and big personalities, have a wide -- and growing -- audience appreciative of the humor and wisdom they bring to daily life. Few are better acquainted with chickens' charm than Melissa Caughey, who has introduced the appeal of owning a flock and chronicled the lives a nd personalities of her own backyard birds in the best-selling books How to Speak Chicken and A Kid's Guide to Keeping Chickens. In Chicken Wisdom Frame-Ups, pairs sage sentiments with delightful chicken photography on 50 individual cards. The clever Frame-Ups format includes a pull-out table-top frame, so you can display your favorite card for visual inspiration or easily swap it out for one that fits the mood or suits the moment. It's an all-in-one package that delivers the joy of keeping chickens -- without having to clean the coop ...Show more
$165.00
AUD
Category: New Animals
Published in the UK in 1995. Arising from a project by the Quilters'' Guild in Britain to create a national index of quilts, this study records many different styles and traditions of quilt, and quilts with special associations. Discusses people involved in quilt making, and also topics such as patterns , applique, embellishment and embroidery, reading a quilt, and imported quilts. Includes over 170 colour illustrations and an index. ...Show more
$39.99
AUD
Category: New Animals
In 2020, a year that has brought challenges to many, Suzanne Stevenson took on a personal project of photographing neighbourhood dogs on their front steps. A widely recognised family and dog photographer, Suzanne continues her love affair with capturing adored canine companions in her latest book, Dogs on Doorsteps. Born out of circumstance, this book is a wonderful reflection of our furry friends during the period of home isolation. Suzanne's work is magnetic and her unique ability to capture the character of each beloved dog is a rare talent. Guaranteed to deliver joy to all, Dogs on Doorsteps shines a light on the gift of companionship and the therapeutic benefits of dogs in uncertain times. Suzanne very cleverly celebrates the dogs in our community capturing their generosity of spirit, humour and love in her gorgeous images. ...Show more
$34.99
AUD
Category: New Animals
Puppies are wonderful, but there is something truly special about an old dog. It's the grey muzzle and salt-and-pepper eyebrows; the face that says 'been there, sniffed that.' It's the plodding gait; the long naps in the sunshine; the undiminished wonderment at the beauty of the world. And more than any thing, of course, it's the lifetime of love, laughter and licks. Most dog lovers wish their four-legged friends could live forever, and yet senior canines are surrendered to shelters and rescue groups in heartbreakingly high numbers. For some people, it seems ageing is an inconvenience rather than an achievement to be celebrated. But every day, all over the world, elderly dogs are doing incredible things. From saving lives and breaking records to leading online movements and surviving against the odds, stately seniors are wringing every ounce of joy and adventure from their lives. In Extraordinary Old Dogs, meet the geriatric tail-waggers proving there's plenty of life in the old dog yet.   ...Show more
$43.99
AUD
Category: New Animals
The Homesteader's Natural Chicken Keeping Handbook is the modern homesteader's guide to raising, feeding, breeding, selling, and enjoying the noblest animal on the farm--the chicken. From the rooster's crow in the morning, to the warm egg in the nesting box, chickens are the gateway livestock for almost every homesteader and backyard farm enthusiast. In this book, you'll learn everything you need to know about raising chickens naturally. Fewell guides you in: -understanding why chickens do what they do -creating your very own poultry or egg business -preventing and treating ailments with herbal remedies -setting up your property, coop, and brooder -hatching chicks -purchasing chickens properly -cooking delicious recipes with your farm fresh eggs and poultry. This is heritage chicken keeping skills 101, with a modern twist. Not only will you gain knowledge about naturally keeping chickens through every stage of their lives, but you'll fully embrace the joy and ease of raising all-natural chickens on your homestead. ...Show more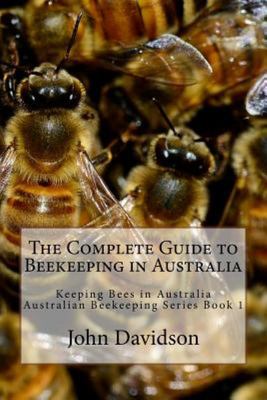 $35.00
AUD
Category: New Animals | Series: Australian Beekeeping Ser.
Sometimes the best ways are the old ways. This publication contains good old fashioned information sourced from thousands of early Australian newspapers. This is really the story of how beekeepers managed their hives over the past one hundred or more years. Each article includes the year it was printed unfortunately through the passage of time, these good old fashioned tips are often lost to the modern generations. It is the aim of this book to ensure that at least some of this information and beekeeping experience is carried down the line to try and assist modern day beekeepers. Bees are suffering so much these days, and perhaps the solution to this problem, can be found in the past and in the pages of this book. We can only hope. ...Show more
$34.99
AUD
Category: New Animals | Series: Dog Tricks and Training Ser.
51 Puppy Tricks gives puppy owners the tools they need to teach behaviors and tricks to their puppy through step-by-step instructions and photographs. Most other puppy training books focus on curbing bad behavior. Some have training, but only the most basic tricks. Kyra's curriculum differs from that of 101 Dog Tricks in that the instructions are geared for the less mature dog. Young puppies are not yet well-tuned to humans, and respond better to a clicker than to a voice. Also, young puppies have so few skills that everyone benefits from a technique called "shaping" which breaks a behavior into minute steps for easier learning. And, of course, puppies receive extra gentle care when we teach, focused more on instilling a love of learning and a communication pathway rather than accomplishing the goal behavior. ...Show more