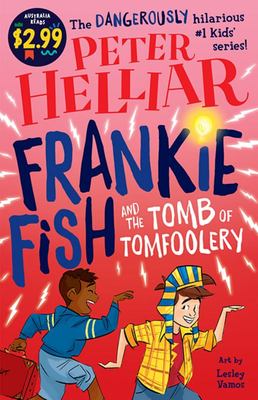 $2.99
AUD
Category: Miscellaneous | Series: Frankie Fish Ser.
Frankie Fish is back in a very special mini adventure for Australia Reads! When Frankie and Drew get in an argument about how ancient Egyptians really walked, there's only one way to set the record straight: a quick time-travel adventure! But what happens when Frankie and Drew's precious Sonic Suitcase ends up buried inside a booby-trap-ridden pyramid? There's only one way to get it back - by going inside and hoping they can make it out again ... It's a DANGEROUSLY EXCITING special adventure to celebrate Australia Reads, from favourite comedian and beloved children's author Peter Helliar!   ...Show more
$12.99
AUD
Category: Miscellaneous | Series: A Narwhal and Jelly Book
The 5th hilarious and fabulously festive Christmas adventure from everyone's favourite characters - Narwhal and Jelly! It's Christmas in the world wide waters! Narwhal is spreading his trademark good cheer and warm waffles, but also news of the amazing Merry Mermicorn, part mermaid, part unicorn. Jelly isn't feeling the festive spirit - or excitement about the mermicorn - quite as much until he receives a mysterious present . . . But who is it from?  ...Show more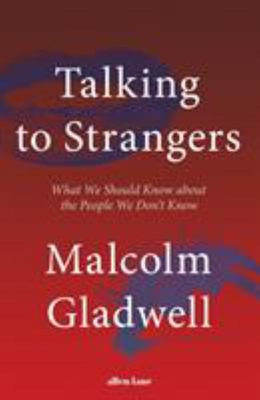 $45.00
AUD
Category: Miscellaneous
The host of the podcast Revisionist History and #1 bestselling author of The Tipping Point, Blink, Outliers, David and Goliath, and What the Dog Saw, offers a powerful examination of people's interactions with strangers--and why they often go wrong. Something is very wrong, Gladwell argues, with the too ls and strategies used to make sense of strangers.gers. ...Show more $59.99
AUD
Category: Miscellaneous
This revelatory biography of Melania Trump from Pulitzer Prize-winning Washington Post reporter Mary Jordan depicts a first lady who is far more influential in the White House than most people realize. Based on interviews with more than one hundred people in five countries, The Art of Her Deal: The Unt old Story of Melania Trump draws an unprecedented portrait of the first lady. While her public image is of an aloof woman floating above the political gamesmanship of Washington, behind the scenes Melania Trump is not only part of President Trump's inner circle, but for some key decisions she has been his single most influential adviser. Throughout her public life, Melania Trump has purposefully worked to remain mysterious. With the help of key people speaking publicly for the first time and never-before-seen documents and tapes, The Art of Her Deal looks beyond the surface image to find a determined immigrant and the life she had before she met Donald Trump. Mary Jordan traces Melania's journey from Slovenia, where her family stood out for their nonconformity, to her days as a fledgling model known for steering clear of the industry's hard-partying scene, to a tiny living space in Manhattan she shared platonically with a male photographer, to the long, complicated dating dance that finally resulted in her marriage to Trump. Jordan documents Melania's key role in Trump's political life before and at the White House, and shows why he trusts her instincts above all. The picture of Melania Trump that emerges in The Art of Her Deal is one of a woman who is savvy, steely, ambitious, deliberate, and who plays the long game. And while it is her husband who became famous for the phrase "the art of the deal," it is she who has consistently used her leverage to get exactly what she wants. This is the story of the art of her deal. ...Show more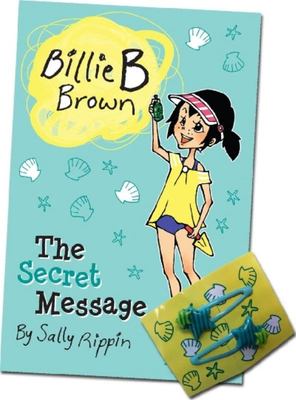 $7.95
AUD
Category: Miscellaneous | Series: Billie B Brown
Second-best Friend 9781610670982, Extra-special Helper 9781610670999, Beautiful Haircut 9781610671002Billie finds a tiny bottle at the beach. She and her new friend imagine what's inside. Is there a secret message from a pirate?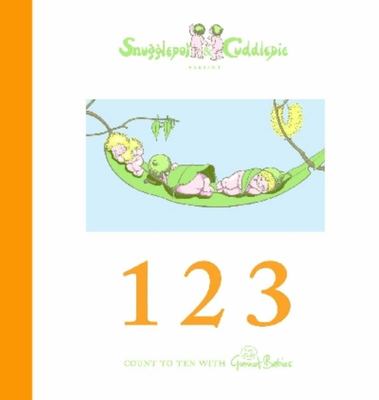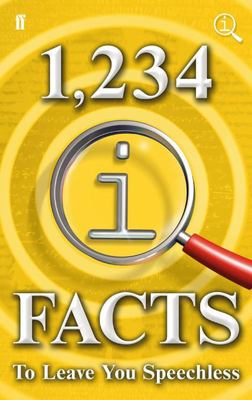 $22.99
AUD
Category: Miscellaneous
The QI team have blown your socks off, made your jaw drop and knocked you sideways. Now they return with 1,234 brand-new mind-blowing facts that will leave you speechless. flowers get suntans; Denmark imports prisoners; bees can fly higher than Mount Everest; The Republic of Ireland first got postcodes in 2015; Martin Luther King Jr got a C+ in Public Speaking; the Aztecs wore jewellery made of popcorn; no one in the UK dies of 'natural causes'; and, penguins can't taste fish. ...Show more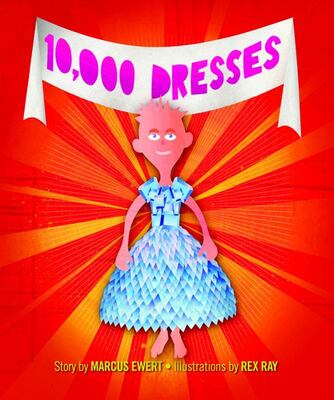 $24.99
AUD
Category: Miscellaneous | Reading Level: From 4
In her dreams, Bailey is a young girl. Every night she dreams about magical dresses. Unfortunately, when Bailey wakes up, nobody wants to hear about her beautiful dreams. This is because Bailey is a boy and shouldn't be thinking about dresses at all. However, Bailey meets an older girl who is touched an d inspired by Bailey's dreams and courage. Eventually they start making dresses together that represent Bailey's dreams coming to life. ...Show more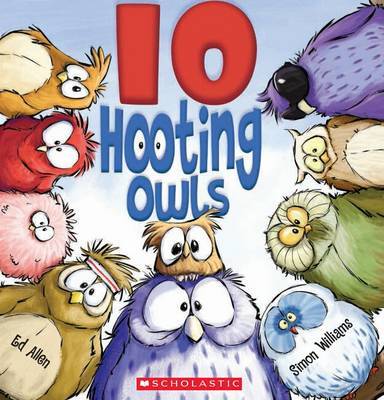 $9.99
AUD
Category: Miscellaneous
Follow the owls in this fun counting book - all the way back to the nest! Keep a look-out on every page for hidden numbers to find. Kids will have loads of fun learning to count backwards with dancing owls, skating owls, and even owls at the movies!