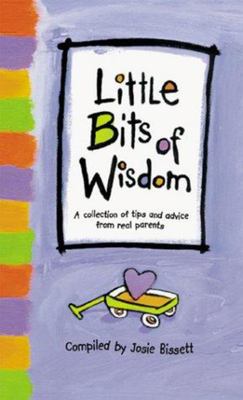 LITTLE BITS OF WISDOM
by Josie Bissett (Compiled by); Dan Zadra (Editor); Debbie Tomassi (Illustrator); Kobi Yamada (Artist)
$24.95
AUD
Category: Inspiration
Written by real parents, Little Bits of Wisdom is a world-wide compilation of parenting tips and advice on such topics as sleeping, feeding, potty training, teething, and discipline. The book also includes thoughts on more profound and heartfelt subjects, such as family traditions and rituals, marriage, values, love, and self-esteem. ...Show more
$19.99
AUD
Category: Inspiration
Readers of all ages and walks of life have drawn inspiration from Elizabeth Gilbert's books for years. Now, this beloved author shares her wisdom and unique understanding of creativity, shattering the perceptions of mystery and suffering that surround the process - and showing us all just how easy it ca n be.By sharing stories from her own life, as well as those from her friends and the people that have inspired her, Elizabeth Gilbert challenges us to embrace our curiosity, tackle what we most love and face down what we most fear.Whether you long to write a book, create art, cope with challenges at work, embark on a long-held dream, or simply to make your everyday life more vivid and rewarding, Big Magic will take you on a journey of exploration filled with wonder and unexpected joys. ...Show more
$32.99
AUD
Category: Inspiration
Jay Shetty, social media superstar and host of the #1 podcast On Purpose, distills the timeless wisdom he learned as a monk into practical steps anyone can take every day to live a less anxious, more meaningful life. Shetty writes, "I grew up in a family where you could become one of three things: a doc tor, a lawyer, or a failure. My family was convinced I had chosen option three. Instead of attending my college graduation ceremony, I headed to India to become a monk, to meditate every day for 4-8 hours and devote my life to helping others." After three years, one of his teachers told him that he would have more impact on the world if he left the monk's path to share his experience and wisdom with others. Heavily in debt, and with no recognizable skills on his resume, he moved back home to north London with his parents. Shetty reconnected with old school friends--many working for some of the world's largest corporations--who were experiencing tremendous stress, pressure, and unhappiness, and they invited Shetty to coach them on wellbeing, purpose, and mindfulness. Since then, Shetty has become one of the world's most popular influencers. In 2017, he was named in the Forbes magazine 30-under-30 for being a game-changer in the world of media. In 2018, he had the #1 video on Facebook with over 360 million views. His social media following totals over 32 million, he has produced over 400 viral videos which have amassed more than 5 billion views, and his podcast, On Purpose, is consistently ranked the world's #1 Health and Wellness podcast. In this inspiring, empowering book, Shetty draws on his time as a monk in the Vedic tradition to show us how we can clear the roadblocks to our potential and power. Drawing on ancient wisdom and his own rich experiences in the ashram, Think Like a Monk reveals how to overcome negative thoughts and habits to access the calm and purpose that lie within all of us. The lessons monks learn are profound but often abstract. Shetty transforms them into advice and exercises we can all apply to reduce stress, sharpen focus, improve relationships, identify our hidden abilities, increase self-discipline, and give the gifts we find in ourselves to the world. Shetty proves that everyone can--and should--think like a monk. ...Show more
$32.95
AUD
Category: Inspiration
What would it be like to free yourself from limitations and soar beyond your boundaries? What can you do each day to discover inner peace and serenity? The Untethered Soul--now a #1 New York Times bestseller--offers simple yet profound answers to these questions. Whether this is your first exploration of inner space, or you've devoted your life to the inward journey, this book will transform your relationship with yourself and the world around you. You'll discover what you can do to put an end to the habitual thoughts and emotions that limit your consciousness. By tapping into traditions of meditation and mindfulness, author and spiritual teacher Michael A. Singer shows how the development of consciousness can enable us all to dwell in the present moment and let go of painful thoughts and memories that keep us from achieving happiness and self-realization. Copublished with the Institute of Noetic Sciences (IONS) TheUntethered Soul begins by walking you through your relationship with your thoughts and emotions, helping you uncover the source and fluctuations of your inner energy. It then delves into what you can do to free yourself from the habitual thoughts, emotions, and energy patterns that limit your consciousness. Finally, with perfect clarity, this book opens the door to a life lived in the freedom of your innermost being. The Untethered Soul has already touched the lives of countless readers -- the perfect gift for yourself, a loved one, or anyone who wants a keepsake edition of this remarkable book. ...Show more
$35.00
AUD
Category: Inspiration
In Bill Bailey's Remarkable Guide to Happiness, Bill explores the nature of happiness and ways to be, well, happy. Being Bill Bailey however, he does so in his own, remarkable, Bill Bailey way. From paddle-boarding down the Thames in a Santa hat, to wild swimming in a glacial river, Bill considers the e xhilaration of the outdoors, as well as the quieter pleasures of clearing out your moth-eaten grey t-shirts. He attempts to see beyond the mumbo-jumbo of the wellness industry and aims for the heart of real joy and contentment - and how we can all achieve it. This collection of funny, meditative and thoughtful essays seeks out simplicity and clarity as a corrective to the endless background noise of anxiety-inducing news chatter. Whether it's whooping aloud while cycling through a pine forest, putting pen to paper, or immersing yourself in music, Bill's guide to happiness is an antidote to the frenetic whirl of modern life. Fully illustrated with drawings by Bill himself, this is a wonderful gift of a book for anyone who needs a slice of comfort. ...Show more
$16.99
AUD
Category: Inspiration
This new edition of the bestselling classic offers sensitive and practical advice on how to deal with the grieving process, from coping with the funeral to managing anniversaries and special dates. Suitable for both the bereaved and their support team, it explains what to expect emotionally, psychologic ally and practically from the first day through the first year, as well as outlining the physical and emotional reactions to grief, why men and women react differently, how children deal with grief, and some of the long-term consequences of bereavement. New chapters include complicated grief, memorialisation, talking to children about traumatic death, and compassionate ways to talk to the bereaved. Whether you have been bereaved, or are supporting somone who is grieving, this self-help book will prove invaluable, and show you how to survive or help others survive the most challenging experience a human being can have: the loss of a loved one. ...Show more
$29.99
AUD
Category: Inspiration | Series: Godsfield Bibles Ser.
A spiritual guide to the properties of crystals explores their shapes, colors, and applications in an easy-to-follow format that includes photographic identification, detailed descriptions, and information on the individual properties.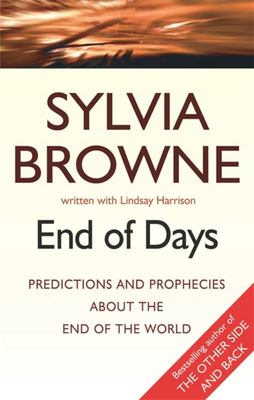 $24.99
AUD
Category: Inspiration
The world has become a scary place - religious wars, global terrorism and genocide. The Information Age has transported us into the Anxiety Age. Everyone is on edge, wondering what is coming next. People want answers to the following: * What is going to happen in 2012 when the Mayan calendar predicts th e end of the world? * What do all the great prophecies mean - Nostradamus and the Book of Revelation among them? * What will happen in the next 50 years? The next 100 years? * If the world is going to end - what happens then? If there is anyone who knows what is going to happen, it is Sylvia Browne. There is no one better placed to lead us through the myriad of prophecies, beliefs, portents and signs about the end of the world. All the answers will be revealed in END OF DAYS. ...Show more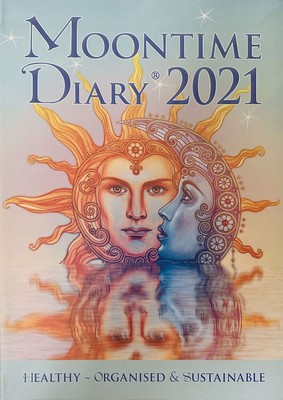 $49.99
AUD
Category: Inspiration
The Moontime Diary 2021 helps you navigate the whole year in tune with nature's seasons and cycles. Practical daily tips aligned to the Moon phases inspire and guide you towards a healthier, more organised and sustainable lifestyle.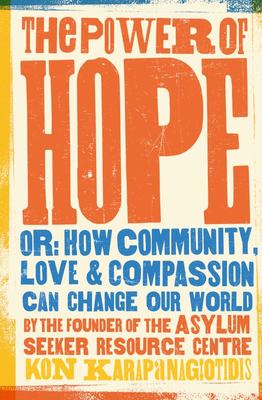 $32.99
AUD
Category: Inspiration
A powerful, inspiring memoir from Kon Karapanagiotidis, founder of the Asylum Seeker Resource Centre, which argues that by putting community, love and compassion at the centre of our lives, we have the power to change our world. 'I hope you take from this book the message that we all matter. That there is a place for all of us. That once we know our own voice, live the values close to our hearts and follow our dreams, we can be unstoppable. Hope is only exhausted if we forsake ourselves, otherwise no one can take hope away from us. It is both our sanctuary and our destiny to live a life with love, belonging, connection and community.' A powerful, heartfelt and inspiring memoir from one of Australia's leading human rights advocates, Kon Karapanagiotidis, The Power of Hope tells the story of how Kon overcame his traumatic childhood of racism, bullying and loneliness to create one of Australia's largest and best-loved human rights organisations, the Asylum Seeker Resource Centre, which has gone on to transform the lives of thousands of refugees and has helped build a movement. An audiobook about how love, compassion, kindness and courage can transform our communities and ourselves, The Power of Hope shows us in times of darkness, both personal and political, that if we stand as one we can shine brightly and fiercely - as together we are powerful. ...Show more
$26.99
AUD
Category: Inspiration
From the founder of the Wu-Tang Clan--celebrating their 25th anniversary this year--an inspirational book for the hip hop fan.   The RZA, founder of the Wu-Tang Clan, imparts the lessons he's learned on his journey from the Staten Island projects to international superstardom. A devout student of know ledge in every form in which he's found it, he distills here the wisdom he's acquired into seven "pillars," each based on a formative event in his life-from the moment he first heard the call of hip-hop to the death of his cousin and Clan- mate, Russell Jones, aka ODB. Delivered in RZA's unmistakable style, at once surprising, profound, and provocative, The Tao of Wu is a spiritual memoir the world has never seen before, and will never see again. A nonfiction Siddhartha for the hip-hop generation from the author of The Wu-Tang Manual, it will enlighten, entertain, and inspire. ...Show more