$29.99
AUD
Category: Humour
Heartfelt and hilarious, this is a book for anyone who has tried to imagine what their dog was thinking. Human beings often write about their dogs, but the dogs don't usually get a right of reply.  In Love, Clancy, Richard Glover has collated the letters sent by Clancy to his parents in the bush. They are full of a young dog's musings about the oddities of human behaviour, life in the big city, and his own attempts to fit in. You'll meet Clancy as a puppy, making his first attempt to train his humans, then see him grow into a mature activist, demanding more attention be paid to a dog's view of the world. Along the way, there are adventures aplenty, involving robotic vacuum cleaners, songs about cheese, trips to the country and stolen legs of ham - all told with a dog's deep wisdom when it comes to what's important in life. With delightful illustrations by cartoonist Cathy Wilcox. PRAISE FOR RICHARD GLOVER The Land Before Avocado 'This is vintage Glover - warm, wise and very, very funny. Brimming with excruciating insights into life in the late sixties and early seventies, The Land Before Avocado explains why this was the cultural revolution we had to have' Hugh Mackay 'Hilarious and horrifying, this is the ultimate intergenerational conversation starter' Annabel Crabb Richard Glover's just-published The Land Before Avocado is a wonderful and witty journey back in time to life in the early 1970s' Richard Wakelin, Australian Financial Review Flesh Wounds 'A funny, moving, very entertaining memoir' Bill Bryson, New York Times 'The best Australian memoir I've read is Richard Glover's Flesh Wounds' Greg Sheridan, The Australian ...Show more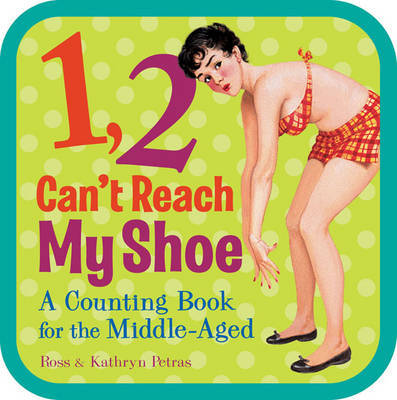 $14.95
AUD
Category: Humour
From best-selling humour authors Ross and Kathryn Petras comes a follow-up to their successful B Is for Botox: An Alphabet Book for the Middle-Aged. It's another board book for baby boomers, full of retro illustrations and hilarious text poking gentle fun at the pitfalls of getting older.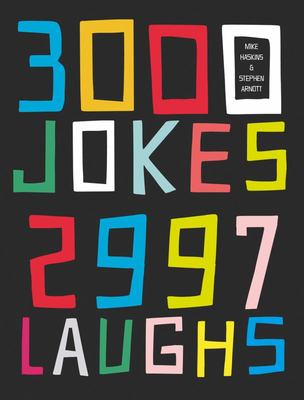 $16.99
AUD
Category: Humour
An enormous collection of over 3,000 side-splitting jokes for every occasion. Jokes range from quick-fire one-liners and observations to rambling yarns, and from the classic to the modern. This book contains quips for every occasion, from the best man's speech to the sales conference to the children's p arty, or just for swapping around the pub table, and it's arranged by subject matter so it's easy to find just the right joke. This hilarious book will appeal both to people who want to find a specific joke for a specific event, and to anyone who wants to settle down in an armchair and have a good old laugh. Jokes include: * What do you call a magic dog? A Labracadabrador. * What's the best thing about Switzerland? I don't know, but their flag is a huge plus. * What did the slug say to the snail? 'Big Issue?'  Word count: 200,000 words ...Show more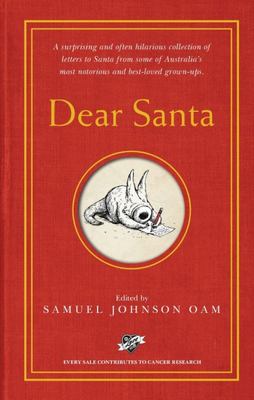 $26.99
AUD
Category: Humour
Brother, actor, Victorian of the Year and determined cancer vanquisher Samuel Johnson OAM has gathered together a collection of letters to Santa from some of Australia's most notorious and best-loved grown-ups. Surprising, entertaining, wicked and witty, this little book of letters is the perfect gift for your favourite human. If you could ask Santa for absolutely anything, what would you ask for? Samuel Johnson OAM, Australia's favourite skylarker, brother and determined cancer vanquisher, has asked his friends and supporters (who just happen to be some of Australia's best writers, comics, actors, artists, musicians and personalities) to share their letters to Santa. Some letters are naughty. Some letters are nice. Some echo a favourite childhood memory. Some beg forgiveness. Some are angry. Some just want something sweet. Some want to change their own world, others want to change the whole world. Contributors include Helen Garner, Adam Hills, Deborah Mailman, Rove McManus, Leigh Sales, Grant Denyer, John Williamson, Myf Warhurst, John Paul Young, Mia Freedman, Shaun Micallef, Missy Higgins, and many more. This little book of letters is wicked, witty and warm-hearted. It will make you laugh, think and feel and is the perfect Christmas gift for those who speak human. ...Show more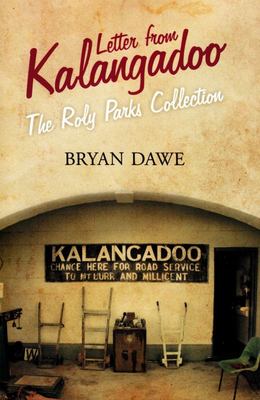 $24.99
AUD
Category: Humour
Roly Parks lives in Kalangadoo, a small in the South East of South Australia. Each week Roly writes a letter to his son, Gene, who lives in London with his partner, Ahmed, a Moroccan ballet dancer, formerly with the Royal Ballet. Roly's letters have been broadcast nationally on ABC radio for over twenty five years. Roly's letters range from his ongoing marriage counselling encounters with his wife of fifty years, Sonya, his run-ins with the town gossip Beryl Coates and Mrs Phipps, the letter-opening post-mistress and assortment of other characters like the 'Whingeing' Jack Smillett, 'Sick' Alf and Roly's annoying elderly doctor. We hear of his hilarious attempts with his old mates to scatter the ashes of his best mate 'Bull' Devine in the river at Port Adelaide, Roly's futile effort to placate the ghost of the late Dot Mathieson and how he copes with a new courtship to his closest friend Milton's crime-writing sister, Margaret. The Letters are ironic, humorous and deeply touching. This is Australian story telling at its finest from Bryan Dawe, one of Australia's most acclaimed satirists. ...Show more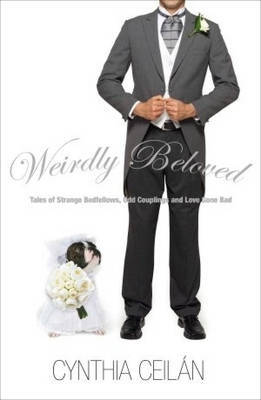 $19.99
AUD
Category: Humour
Inspired by the romantic misadventures she's witnessed in her own family, Cynthia Ceilan takes us jauntily through real-life stories about love: what demented things we do in the name of love, the wildly unusual choices people have made in their selection of a mate, and the joys and horrors of saying go odbye to a relationship that has long overstayed its welcome. In her fact-finding mission to write this collection, Ceilan began in the bowels of her own family history, which always seemed shrouded in mystery. She then extended her research to include a broader community - her neighbourhood, city, country, planet. Each chapter introduces the general topic in a concise, personal essay, followed by dozens of short tales, as reported in newspapers and magazines from around the world, including numerous firsthand accounts. ...Show more
$14.99
AUD
Category: Humour
Know any good jokes? Here are 1001 (yes, one thousand and one ) awesome ones for the whole family to enjoy Why did the empty sandwich go to the dentist?IT NEEDED A FILLING. What do you call a 20,000-year-old joke?PRE-HYSTERICAL.With jokes galore, puns, one-liners, visual gags, play on words and hilar ious illustrations. Divided into sections such as 'Hilarious Holidays', 'Teacher Titters' and 'Football Funnies', this book will never get old and will have your friends and whole family laughing. A hilarious bumper book that will captivate any child and spark an interest in reading - created by the bestselling author of Teenage Kicks and Eye Benders, and winner of the Royal Society Young People's Book Prize. ...Show more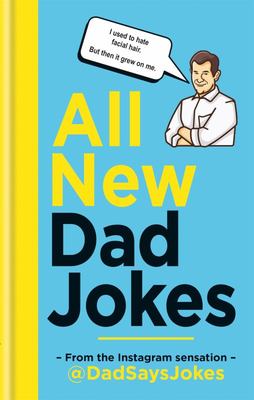 All New Dad Jokes
by Dad Says Jokes; Andrew Chilvers
$22.99
AUD
Category: Humour
All New Dad Jokes is the second book from the most followed dad jokes page on Instagram, @dadsaysjokes. Now with a following of over 1 million, All New Dad Jokes provides brand new gags guaranteed to leave your friends and family laughing and groaning in equal measure.   @DadSaysJokes is a community-r un Instagram account with more than a million followers, inspired by the daily jokes of author Kit Chilvers' dad, Andrew. Every day, followers submit their jokes and the team picks their favourites - or Dad just drops in his own zinger! Kit, a young social networking mastermind started his career at the tender age of 14 , when he created his original platform, Football.Newz, to serve audiences for the World cup 2014. He has recently added another nine platfroms in different genres (of which @DadJokes is one), with nine million followers and rising. This is his second book. Q: What do you call a snowman with a six pack? A: An abdominal snowman. ...Show more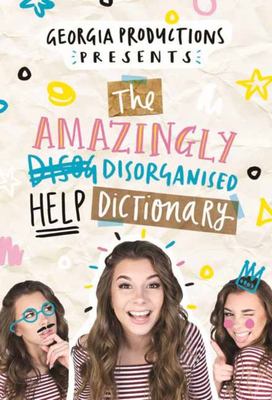 $19.99
AUD
Category: Humour
The Amazingly Disorganised Help Dictionary is a scrapbook of my brain; how I use my lack of concentration and hyperactivity to be creative, to come up with ideas and to NEVER GIVE UP. It contains random and relatable lists, hot tips, advice, activities, stories from my past, info about how I got started on YouTube, lots of LOLs and so much more!Hopefully this book will make you laugh, but also help you to see that everyone?s brain works differently and that your so-called weaknesses can really be gifts.See ya later, potata!DISCLAIMER- This book is NOT actually a dictionary but it?s most definitely amazingly disorganised. ...Show more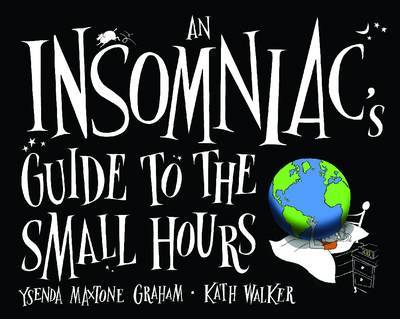 $19.99
AUD
Category: Humour
It's 11pm. All you've wanted to do all day is sleep. You're overworked, underappreciated, and the only thing that got you out of bed this morning was the thought of getting back in it again. Now, finally, here you are. In bed. On the cusp of sleep, drifting off. Such a relief. For what we are about to r eceive may the Lord make us truly thankful. But then your mind wanders. Into territory where it should not go. From death to broken lightbulbs. From redundancy to unwritten thank-you letters. The minutes tick by. Oh, God, it's going to be one of those nights. Those nights which seem to go on for ever, when all the cares of the world weigh down on your shoulders...This is a book for anyone who has ever spent a night tossing and turning, worrying about life's worst scenarios. The Insomniac's Guide takes you on a journey that will have you laughing in your sleep (or lack of it). ...Show more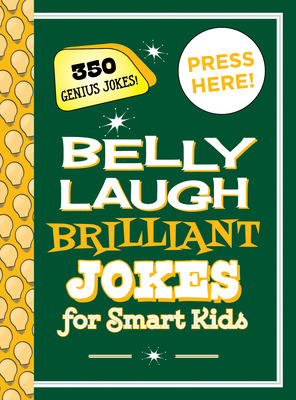 $17.99
AUD
Category: Humour
A hilarious collection of 350 uniquely clever jokes for smart kids, complete with hysterical illustrations and a laugh noise button What did the wall say to the perpendicular wall? Meet you at the corner What snack do computers like? Microchips I love the way the Earth rotates . . . it really makes my day Belly Laugh Brilliant Jokes for Smart Kids is full of hilarious fun for bright kids From snappy puns to brilliant one-liners to fun wordplay, this collection is complete with 350 of the smartest jokes for kids and is complemented by sidesplitting line drawings. Perfect for long car rides, rainy days, and hanging out with friends, this book is sure to bring laughter and fun (and some knowledge ) into your home. For kids ages five and up, this book is ideal for home, school, or really anywhere ...Show more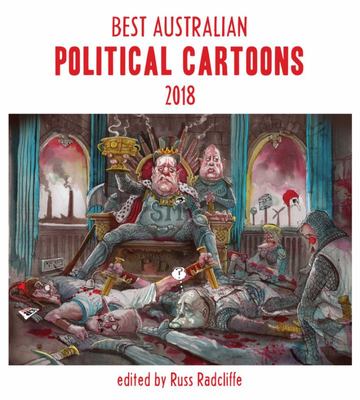 $29.99
AUD
Category: Humour
With Dean Alston, Peter Broelman, Pat Campbell, Andrew Dyson, John Farmer, First Dog on the Moon, Matt Golding, Fiona Katauskas, Mark Knight, Jon Kudelka, Alan Moir, David Pope, David Rowe, Andrew Weldon, Cathy Wilcox, Paul Zanetti, and many more . . .