$45.00
AUD
Category: History
Loving Country is a book that inspires ultimate respect for Mother Earth and the role of her custodians. While readers are encouraged to discover the sacred country of Australia in an open-minded and sensitive manner, the intention of this book is to foster communication and understanding between all pe oples and country, to bring about a range of environmental and social changes. Co-authors Bruce Pascoe and Vicky Shukuroglou hope to empower communities to tell their own stories, and for people to honour them and the country from which they have grown. Beautifully designed, all of the writing and photography in Loving Country has been created in consultation with communities. From the ingenious fish traps at Brewarrina and the rivers that feed the Great Barrier Reef, to the love stories of Wiluna and the whale story of Margaret River, there is so much to celebrate and admire about the oldest continuing culture in the world. For those who want to do more than a whistle-stop tour of Australia, this book offers some keys to unlock and reveal the heart of this loving country. ...Show more
$49.99
AUD
Category: History | Series: Jonglez Photo Bks.
Barren red deserts dotted with post-colonial ghost towns, dilapidated inner city factories, discarded country homesteads and a succession of dormant, soot-filled power stations are just a handful of the desolate, yet visually rich narratives that form part of the abandoned Australia landscape. Digging b eneath the sun-baked soil, Shane Thoms uncovers the modern ruins scattered over this arid continent and reveals a series of beautifully broken abodes hiding in the crevices of the Great Southern Land. Whispering of both long-gone happy family moments and human darkness, of working lives and the everyday pursuits of living, these atmospheric scenes allow us to reconstruct the stories of the past. Prompting conversations about a growing, diverse country with a complicated history, these abandoned places both connect as well as contrast the past and the present and chronicle the hidden remnants of the evolving Australian story. ...Show more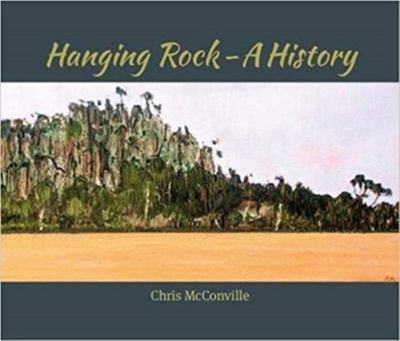 $29.99
AUD
Category: History
Hanging Rock Reserve is a popular recreation arena, north of Melbourne. At its heart stands the Rock itself, a massive volcanic outcrop rising above undulating forest and farmland. Hanging Rock is celebrated as the site of outdoor concerts by popular music legends such as Bruce Springsteen and Leonard C ohen. Great Australian artists and pioneer photographers came to Hanging Rock, trying to capture its enigmatic spirit. What's more, Joan Lindsay's novel, Picnic at Hanging Rock, and Peter Weir's 1975 film of the same name, have added to that aura of mystery surrounding Hanging Rock. Visitors wonder if, as in both novel and film, a group of schoolgirls really did vanish there, during a St Valentine's Day picnic in 1900.Hanging Rock though has a deeper history. Its fortress-like rock walls fascinate all who visit the recreation reserve, and are the result of rare volcanic events, some six million years ago. For thousands of years, Hanging Rock was a meeting place for Aboriginal people, a centre for barter in greenstone and the site of ceremony. It has been at the centre of disputes, between farmers using its water, and picnickers holidaying in the reserve. Hanging Rock horse races are much loved as the classic bush meeting. But horse racing, gambling and drinking within a recreation reserve have raised the ire of environmentalists and anti-gamblers. There have been many plans to `improve Hanging Rock; to turn it into a quarry, a zoo, or a theme park. But despite all the grandiose schemes, Hanging Rock still holds a special place in the Australian imagination. This is the story of how Hanging Rock survived all of these `improvements, to remain a special place for visitors, an icon of global popular culture, and a place that raises new questions about Aboriginal history. ...Show more
$34.95
AUD
Category: History
The Vanished Land is the Western District of Victoria stripped of its identity, its social elite of grazing dynasties departed for their own reasons. This melancholy exodus has increased recently as the myriad pressures of holding inherited land have become intolerable in a nation never intimidated by ditching its past. No longer is the Western District home of a ruling class that for 150 years bestrode an Australia riding on the sheep's back. The Vanished Land is a human tale of leaving, of a disconnect with the land, of submerged anguish and inhibited grief, a private story of loss told for the first time by an outsider with insider connection. ...Show more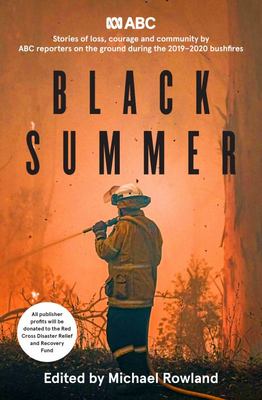 $34.99
AUD
Category: History
Told by ABC journalists who were on the ground and broadcasting during our worst ever fire season, spearheaded by Michael Rowland The bushfires that burnt across Australia from June 2019 to February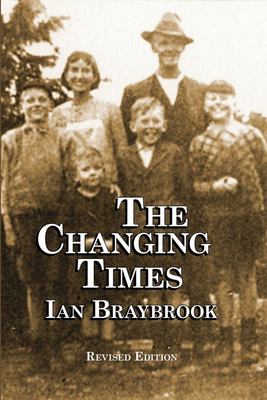 $33.00
AUD
Category: History
Ian Braybrook was a radio broadcaster in Central Victoria for many years. His childhood and early teen years are far removed from the "glamour" of that job. Ian's family was desperately poor and the early death of his father had a far-reaching effect on his life. By the age of thirteen, when he got his first job, he had lived in twenty homes and changed schools ten times. His story moves from Daylesford, Trentham and Blackwood districts in the Central Highlands to East Gippsland, South Gippsland, the Western District and the Riverina of NSW. His many jobs included a telegram boy, farm hand, builders and general labourer, storeman, shift worker, fruit picker, shearing shed wool presser and truck driver. Along the way he was homeless, suffered two potentially fatal illnesses, experienced violent abuse and suffered a sexual assault. Written originally for family, the story proved to be of far wider interest. The adventures and misadventures crammed into the first eighteen years of Ian's life provide an important record of the way life was for some in the depression and post depression era. ...Show more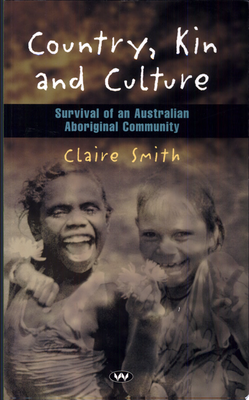 $29.95
AUD
Category: History
Outlines how one Aboriginal community drew upon their sense of country, kin and culture to survive the incursions of British colonisation. It outlines their histories from before contact to the present, through protectionism and assimilation, to self- determination and reconciliation.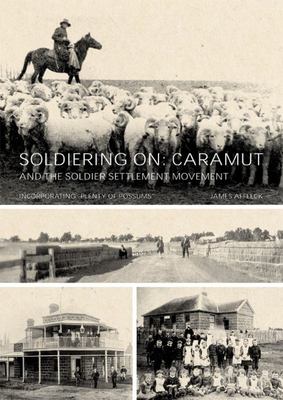 $49.99
AUD
Category: History
Soldiering On: Caramut and the Soldier Settlement Movement is a compilation of stories of the soldier settler families in the area who sent their children to Caramut State School from 1949 onwards. The first estate was Boortkoi in December 1948, followed by other estates over the next ten years or so, N areeb Nareeb (December 1948), Chatsworth House (1949), Hopkins Hill (1951), Yamba East (mid 1952), Caramut North No. 1 (1956), then Caramut North No. 2 (1956), Barwidgee (1957), and The Gums (1959).In 1988 as a Bicentennial project the Caramut History Group compiled a history of Caramut, known as Plenty of Possums. Plenty of Possums is included in this new publication as it describes the history of Caramut from the time of John Muston, virtually up to the time of the arrival of the soldier settlers in the Caramut district and leads into this later history. Soldiering On features a timeline, individual listings and stories on each of the settlement areas, the station properties from which they were carved, the families who took up the blocks, the community activities and local characters. ...Show more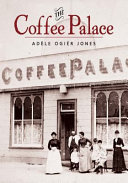 $35.99
AUD
Category: History
Set in the years 1896-1914, this book begins in the Coffee Palace in Berrigan, NSW, which opened in time for the arrival of the railway in that town. Within the story of the family that built the Berrigan Coffee Palace, various stories emerge - of the family in Tasmania, and its musicians who have becom e part of the cultural scene for Australian rural towns; of a shipwreck of the 'Helen' in the Cork harbour; of Chartist men and a clockmaker in England; and through it all, a snapshot of daily life in the Riverina town in the years leading to Federation . ...Show more
$39.99
AUD
Category: History
In words and images this book seeks to capture both the glory days and haunting reminders of 21 Victorian Gold Rush towns, that today are either small, sleepy or non-existent. The authors have also identified slices of important, and often little known, history associated with each of the 21 towns. Topi cs as diverse as the lights of Cobb & Co, the pen of Henry Handel Richardson, the sinking of the HMAS Sydney, and the birth of an iconic wine, all have a link to at least one of the towns explored. ...Show more
$24.99
AUD
Category: History | Reading Level: Eve Pownall Award
Bruce Pascoe has collected a swathe of literary awards for Dark Emu and now he has brought together the research and compelling first person accounts in a book for younger readers. Using the accounts of early European explorers, colonists and farmers, Bruce Pascoe compellingly argues for a reconsiderati on of the hunter-gatherer label for pre-colonial Aboriginal Australians. He allows the reader to see Australia as it was before Europeans arrived — a land of cultivated farming areas, productive fisheries, permanent homes, and an understanding of the environment and its natural resources that supported thriving villages across the continent. Young Dark Emu — A Truer History asks young readers to consider a different version of Australia's history pre-European colonisation. ...Show more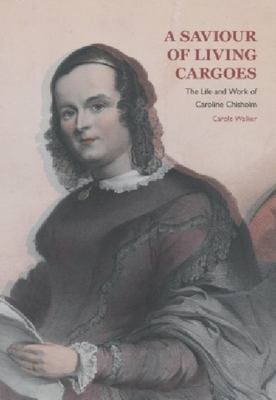 $29.95
AUD
Category: History
Caroline Chisholm¿s philanthropic work was of lasting benefit to British emigrants and colonies - to Australia in particular. In New South Wales, she found shelter and employment for female immigrants and pressed officials to adopt her schemes for settling families on the land. In London, she arranged f ree passages for emancipists¿ wives and children and encouraged families to emigrate to Australia. In the Victorian goldfields, she provided accommodation for the needy traveller. Tireless and resourceful, she cared little for personal reward or position; and by her own endeavours and careful persuasion, she demonstrated her faith in people, the strength of womanhood, and the need to protect the vulnerable and help working people and their families. This biography casts new light on her life and achievements. ...Show more