$22.00
AUD
Category: Graphic Novels
Hidden is a graphic memoir in which an art teacher, who is also the author, Mirranda Burton, takes us into her art class where she is teaching art to physically or intellectually impaired students. Four overlapping stories introduce us to quirky, amusing and touching characters. It is wise and humane. At first glance, Mirranda Burton's art room is a hidden world full of strange eccentric characters and mysterious minds. But stay a while and in that room you'll find all the joy and sadness of life, the pain and comfort of community, and the ultimate meaning of art. This hidden world is our world; it is where we all live, together and alone. In Hidden Mirranda Burton is writing about what matters most, and she does so with such gentle humanity and wisdom these stories will stay with you long after you turn the final page and reluctantly close the art room door. ...Show more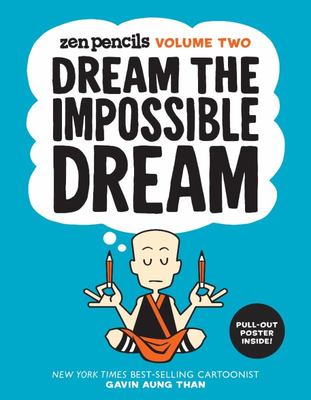 $19.95
AUD
Category: Graphic Novels | Series: Zen Pencils Ser.
Cartoon quotes from inspirational folks "Than fuses inspirational quotes with his own comics panels and in the process creates something finer that simply the sum of the two. The sometimes literal, sometimes metaphorical adaptations are charming, funny, and pointedly invigorating. A gift suitable for ki ds and adults, ideal for graduates and career seekers " --Publishers Weekly The second volume of Zen Pencils comics takes more of your favorite inspirational quotes and poetry and transforms them into heartwarming cartoon stories. Featuring quotes of revered minds including Isaac Asimov, Maya Angelou, Kahlil Gibran, Robert F. Kennedy, and William Shakespeare plus celebrities such as Amy Poehler, Jim Henson, and Kevin Smith, wise words are given a new lease on life through the medium of comics. This collection also includes a pull-out poster and an all-new 16-page story from creator Gavin Aung Than. ...Show more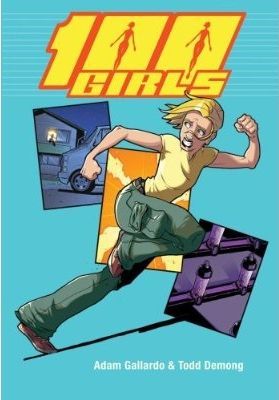 $14.95
AUD
Category: Graphic Novels
Adopted, supersmart, and bumped up two grades -- it's no wonder Sylvia's always felt different. But recently she's been going through some major physical changes, and they're not of the typical teenager kind. Sylvia has no idea why she can move like a gymnast and punch like a heavyweight, and the stran ge nightmares she's been having are completely freaking her out. But there are people who have the answers she's looking for, and Sylvia's determined to find them. Trouble is, they've already found her.... ...Show more
$99.99
AUD
Category: Graphic Novels | Series: Amulet
After tragedy strikes their family, Emily and Navin move with their mother into the old, mysterious home of their great-grandfather. On their first night in the strange house, Emily and Navin's mom is kidnapped by a tentacled creature. Determined to rescue her, Emily and Navin are led into a world of r obots, talking animals, flying ships, new friends... and enemies. Emily learns that she is a Stonekeeper and essential to the survival of this world, and that her incredible story is only just beginning. ...Show more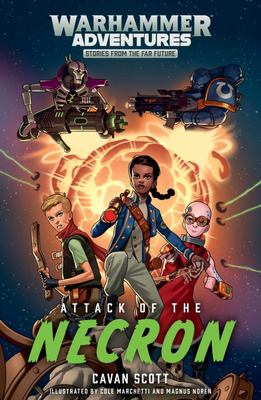 $14.99
AUD
Category: Graphic Novels | Series: Warped Galaxies Ser.
Zelia Lor's life changes when Necrons attack her home planet and rip it apart! Separated from her mother, Zelia must escape the doomed world, her only hope a scrambled transmission promising safety at a mysterious place known only as the Emperor's Seat. She is joined by a rag-tag group of survivors - th e street-tough Talen, gadget-obsessed Martian boy Mekki and super-intelligent alien-ape, Fleapit. ...Show more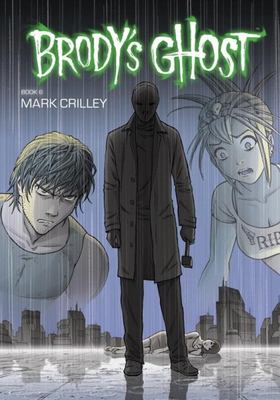 $12.99
AUD
Category: Graphic Novels
Everything has changed for Brody since teenaged ghost Talia entered his life. Now trained in the supernatural arts, strong in mind and body, and with Talia's murder solved, Brody has mere hours to stop her killer from making his ex-girlfriend Nicole the next victim. Everything Brody has worked for has b een building up to this day. But first, he'll have to pull his greatest feat yet - convincing a furious Talia to help him escape from jail! ...Show more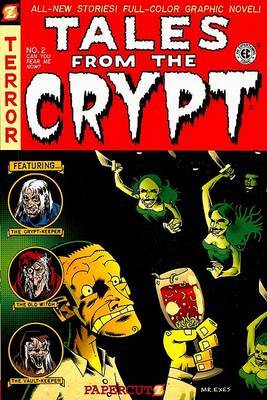 $12.99
AUD
Category: Graphic Novels | Series: Tales from the Crypt (Paperback)
Four all-new tales inspired by the classic EC comic book series are collected in this gruesome volume. All stories are introduced by The Crypt Keeper and his fellow ghoulunatics, The Old Witch and The Vault Keeper, in classic, pun-filled, Crypt style. Full color.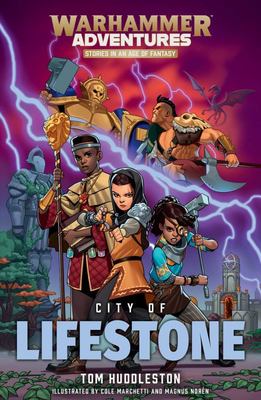 $14.99
AUD
Category: Graphic Novels | Series: Realm Quest Ser.
Raised as a slave, Kiri dreams of a better life. That day comes when her barbarian captors are attacked by the noble Stormcast Eternals. Seizing her chance, Kiri flees through a mysterious realmgate to the fabled city of Lifestone! There she meets a special group of children - Thanis, the fighter; Alish , the inventor; Kaspar; the sneak and Elio, the healer. Together, they must lift a terrible curse and save the city from darkness. ...Show more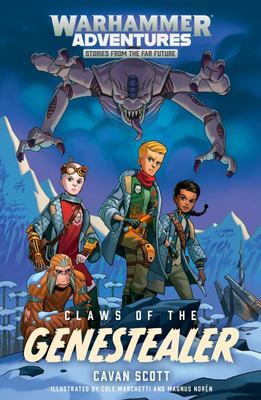 $14.99
AUD
Category: Graphic Novels | Series: Warhammer Adventures | Reading Level: 8 Kids Middle Readers
Brave champions and the forces of the Imperium battle alien beasts and mechanical tyrants accross the gulf of space. Having crash landed on a remote ice planet, Zelia Lor and her friends Talen, Mekki and the super-intelligent alien-ape Fleapit must do whatever they can to survive. A distress beacon offe rs some hope of rescue, but what else lurks in the ice and snow, watching them with hungry eyes...?   ...Show more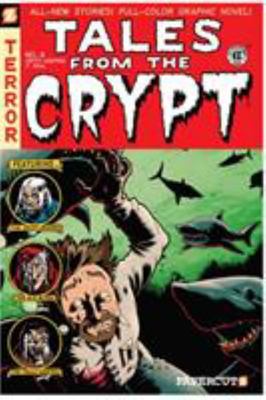 Crypt-Keeping It Real
by Fred Van Lente; Chris Noeth (Illustrator); Christian Zanier (Illustrator); Ari Kaplan; Keith R. A. DeCandido; Jim Salicrup; Steve Mannion (Illustrator); Exes (Illustrator); Rick Parker (Illustrator)
$12.99
AUD
Category: Graphic Novels | Series: Tales from the Crypt Graphic Novels Ser.
The Crypt-Keeper and his fellow Ghoulunatics introduce the wildest, scariest collection of terror-tales yet You'll GASP when you meet "She Who Would Rule the World "-- an unbelievable tale of a homeless woman turned into a near-invincible, power-hungry being by a pair of misguided scientists You'll RETC H when you see "Ignoble Rot "--the shocking story of a cursed gigolo forced to remain alive as his body transforms into a zombie You'll SCREAM as you read "Jumping the Shark "--the fantastic fictional account of a Reality TV series producer that keeps pitching shows from beyond the grave You'll SQUIRM as you try to delete "Spam "--the e-mail scourge that is far deadlier than you ever imagined And you'll GROAN as you read the pun-filled introductions by the Old Witch, the Vault-Keeper, and that ol' super-star of horror comics himself--the Crypt-Keeper ...Show more