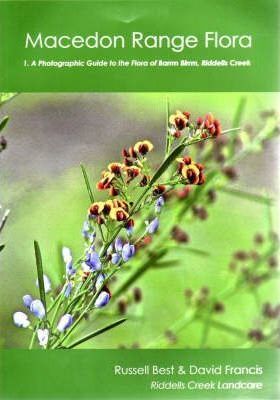 $15.00
AUD
Category: Gardening
Details 208 species, subspecies, varieties and forms of plants that have been found on, and are likely indigenous to Barrm Birrm.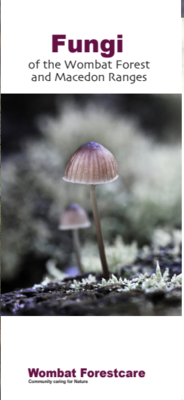 FUNGI OF THE WOMBAT FOREST AND MACEDON RANGES
by Pat & Ed Grey, Tom May, Paul George, Virgil & Jurrie Hubregtse, Katie Syme, John Walter, Sapphire McMullan-Fisher & Genevieve Gates. Photographic
$6.00
AUD
Category: Gardening
Fungi of the Wombat Forest and Macedon Ranges The Fungi Kingdom comprises some of the most extraordinary and important organisms on earth. With their bizarre morphologies, complex life histories and ephemeral fruit-bodies, fungi have intrigued people across the planet and throughout history. The Wombat Forest and Macedon Ranges provide a diversity of habitats for fungal foraying including riparian forest, wet forest, damp forest, grassy woodland, montane grassy woodland, shrubby foothill forest, heathy dry forest, herb-rich foothill forest, valley grassy forest, sedgy riparian woodland as well as stands of various exotic tree species. The fungi illustrated in this guide were surveyed over the last decade and represent just a selection of the species you may encounter. Hundreds, possibly thousands more fungal species are likely to occur in the region. Identifying Fungi Be aware that it is not usually possible to accurately identify fungi from images alone   ...Show more
$59.99
AUD
Category: Gardening
Paul Bangay's celebrated Victorian property, Stonefields, has now been under his expert care for 15 years. Today, his vision is complete and the garden is mature and more beautiful than ever. In this new book, Paul takes the reader through the changing seasons to highlight different aspects of the garde n and the trusted design and planting principles he has applied at Stonefields. From the vibrant autumn colours in the woodland, to the jubilant flowering of the crab apple trees in October and the harvesting of vegetables in the summer, this is a delightful and exquisitely photographed journey through the garden that tells the story of its evolution since The Garden at Stonefields was published in 2013. Sharing practical advice, too, Paul explains the gardener's essential quarterly tasks as well as his favourite and recommended plants for each season. But this is also a beautiful book of reflection on a much-loved garden to which a gardener has dedicated many years of time and care. Looking back on all he has achieved in this treasured space, Paul muses on creativity, achievements and disappointments, the human connection to the changing Australian landscape and the inevitabilities of change and the passage of time. More than just an intimate tour around Stonefields today, this book is an invitation to reflect on the meaning and rich rewards of gardening itself.   ...Show more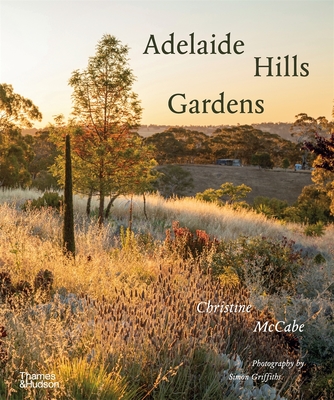 $80.00
AUD
Category: Gardening
The Adelaide Hills charts the evolution of gardening in Australia. And though anchored deeply in history, many of its gardens have their sights set firmly on the future. Old oak, elm and ash trees, planted long ago after memories of English gardens, live alongside stringybark eucalypts and native bush gullies, fruit-bearing orchards and wineries. All have thrived on the region's good rainfall, cool climate and natural springs.Over time, the Hills has weathered storms, droughts and fires. In response to these changing conditions, gardens, too, have changed. Heavily forested slopes have, in many cases, given way to veggie patches, free-ranging chickens and sheep, while Victorian rose and rhododendron hordes have made room for climate-compatible native flora.Encompassing twenty gardens, taking in grand Victorian estates and repurposed municipal water tanks alike, with evocative stories by Christine McCabe and sublime photography by Simon Griffiths, this book is a testament to the power of gardens to adapt, delight and restore.   ...Show more
$30.00
AUD
Category: Gardening
Growing Australian Native Plants from Seed is the most comprehensive book available on growing native plants from seed. The practical book includes information on how to germinate seeds, growing seedlings in containers and species suitable for direst seeding. Details are provided on growing over one tho usand native plant genera and thousands of individual species. ...Show more
$33.99
AUD
Category: Gardening
This text is divided into eight chapters which follow the life of the Central Highlands eucalypt forest in Australia, from high up in the tree canopy right down to the leaf matter on the forest floor. Photographs of animals and plants are accompanied by captions that tell the community's story.
$21.95
AUD
Category: Gardening
Step into the world of our least admired botanical companions. Peel back the layers of prejudice and discover the finer side of the plants we call weeds. An astonishing number are either edible or medicinal, and have deep and sometimes bizarre connections to human history.With chapters on:* Appreciating Weeds* Top-20 Edible and Medicinal Weeds* Other Weeds* Weedy Recipes* Weeds in the Garden* Resources ...Show more
$39.99
AUD
Category: Gardening
Call of the Reed Warbler will change the way we farm, eat and think about food. In this groundbreaking book Charles Massy explores regenerative agriculture and the vital connection between our soil and our health. Using his personal farming experience as a touchstone, he tells the real story behind ind ustrial agriculture and the global profit-obsessed corporations driving it. He shows how innovative farmers are finding a new way, regenerating their land and witnessing astounding transformations. Evocatively, he captures what it truly means to live in connection with the land. For farmer, backyard gardener, food buyer, health worker, policy maker and public leader alike, Call of the Reed Warbler offers a clear vision of a sustainable future for our food supply, our landscape, our health and our Earth. It offers hope and a powerful affirmation of our potential for change. Now is the time for a grassroots revolution. ...Show more
$49.99
AUD
Category: Gardening
Learn how to buy, style, and present seasonal flower arrangements for every occasion. With sections on tools, flower care, and design techniques,Floret Farm's A Year in Flowers presents all the secrets to arranging garden-fresh bouquets. Featuring expert advice from Erin Benzakein, world-renowned flow er farmer, floral designer, and bestselling author ofFloret Farm: Cut Flower Garden, this book is a gorgeous and comprehensive guide to everything you need to make your own incredible arrangements all year long, whether harvesting flowers from the backyard or shopping for blooms at the market. * Includes an A-Z flower guide with photos and care tips for more than 200 varieties. * Simple-to-follow advice on flower care, material selection, and essential design techniques * More than 25 how-to projects, including magnificent centerpieces, infinitely giftable posies, festive wreaths, and breathtaking bridal bouquets Floret Farm's A Year in Flowers offers advice on every phase of working with cut flowers--including gardening, buying, caring for, and arranging fresh flowers. Brimming with indispensable tips and hundreds of vibrant photographs, this book is an invitation to live a flower-filled life and the perfect gift for anyone who loves flowers. * The definitive guide to flower arranging from the biggest star in the farm-to-centerpiece movement * Perfect to gift for flower lovers, avid and novice gardeners, floral designers, wedding planners, florists, small farmers, stylists, designers, crafters, and those passionate about the local floral movement * For those who lovedFloret Farm's Cut Flower Garden by Erin Benzakein,The Flower Recipe Book by Alethea Harampolis,Seasonal Flower Arranging by Ariella Chezar, andThe Flower Chef by Carly Cylinder ...Show more
Flower: Exploring the World in Bloom
by Phaidon Phaidon Editors; Anna Pavord (Introduction by); Shane Connolly (Contribution by)
$79.95
AUD
Category: Gardening
A comprehensive and sumptuous survey that celebrates the beauty and appeal of flowers throughout art, history, and culture The latest installment in the bestselling Explorer Series takes readers on a journey across continents and cultures to discover the endless ways artists and image-makers have employ ed floral motifs throughout history. Showcasing the diversity of blooms from all over the world, Flower spans a wide range of styles and media -- from art, botanical illustrations, and sculptures to floral arrangements, film stills, and textiles -- and follows a visually stunning sequence with works, regardless of period, thoughtfully paired to allow interesting and revealing juxtapositions between them. ...Show more