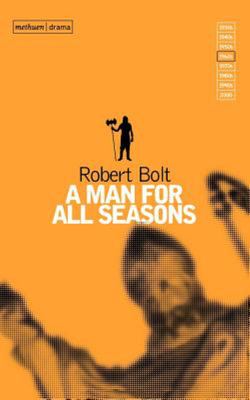 $19.99
AUD
Category: Education | Series: Modern Classics
A Man for All Seasons dramatises the conflict between King Henry VIII and Sir Thomas More. It depicts the confrontation between church and state, theology and politics, absolute power and individual freedom. Throughout the play Sir Thomas More's eloquence and endurance, his purity, saintliness and tenac ity in the face of ever-growing threats to his beliefs and family, earn him status as one of modern drama's greatest tragic heroes. The play was first staged in 1960 at the Globe Theatre in London and was voted New York's Best Foreign Play in 1962. In 1966 it was made into an Academy Award-winning film by Fred Zinneman starring Paul Scofield."A Man for All Seasons is a stark play, sparse in its narrative, sinewy in its writing, which confirms Mr Bolt as a genuine and solid playwright, a force in our awakening theatre." (Daily Mail) ...Show more
$32.99
AUD
Category: Education | Series: Made Simple Ser.
Whether you are planning a romantic Italian getaway, packing a knapsack for your junior year abroad, or just want to engage your Italian business associate in everyday conversation, Italian Made Simple is the perfect book for any self-learner. Void of all the non-essentials and refreshingly easy to unde rstand, Italian Made Simple includes:   * basics of grammar* vocabulary building exercises* pronunciation aids* common expressions* word puzzles and language games* contemporary reading selections* Italian culture and history* economic information* Italian-English and English-Italian dictionaries   Complete with drills, exercises, and answer keys for ample practice opportunities, Italian Made Simple will soon have you speaking Italian like a native. ...Show more
$17.95
AUD
Category: Education | Series: Insight Text Guide | Reading Level: From 15 To 99
Brilliant study guide on this disturbing novel by Larry Watson is written by a specialist in American literature, Dr Sue Sciortino. Highly accessible for senior secondary students and first year university/college students.
Cosi
by Louis Nowra
$22.95
AUD
Category: Education | Series: Current Theatre
Lewis arrives fresh from university to direct a play at a mental institution. Roy demands Cosi Fan Tutte. An affectionate look at madness and mayhem (3 acts, 5 men, 3 women).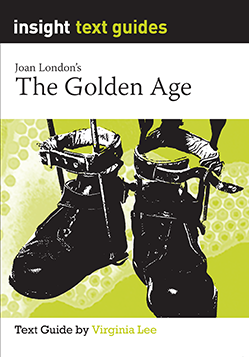 $18.95
AUD
Category: Education
Insight Text Guides - The Golden Age is designed to help secondary English students understand and analyse the text. This comprehensive guide to the novel by Joan London contains historical and social background information, detailed chapter analyses and discussions of structure, style, narrative point of view, characters and themes. Essay question ...Show more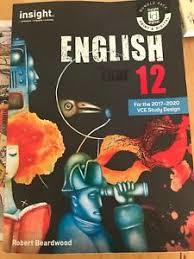 $49.95
AUD
Category: Education
refer (1939-2018)English Year 12 2nd edition is a comprehensive and practical guide to Year 12 VCE English. It covers all areas of study and formal assessment tasks in detail, explaining key knowledge and building skills throughout with activities, examples, word banks and annotated sample responses. ...Show more
$40.95
AUD
Category: Education
"This workbook supports the new edition of Kenalilah Indonesia 1.The thoroughly revised content corresponds with the third edition of the student textbook and provides a range of new reading, writing, speaking and listening tasks. Flexible and optional Information and Communications Technology activitie s are integrated. ...Show more