$35.00
AUD
Category: Current Affairs
'How good is this book! So much intrigue. So many revelations. Such a brilliant read.'Laurie OakesIn an enthralling sequel to her bestselling The Road to Ruin, Niki Savva reveals the inside story of a bungled coup that overthrew the Liberal prime minister, Malcolm Turnbull, and installed a surprise succ essor, Scott Morrison, who went on to take the party to a miraculous electoral victory.On 21 August 2018, 35 Liberal MPs cast their vote against Malcolm Turnbull, effectively signalling the end of his leadership. Three days later, the deed was done, and Scott Morrison was anointed prime minister.Tony Abbott's relentless campaign of destabilisation, helped along by his acolytes in the parliament and by his powerful media mates, the betrayals of colleagues, and the rise of the religious right — climaxing in Peter Dutton's challenge — all played a part in Turnbull's downfall.But so did Turnbull's own poor political judgement. He was a good prime minister and a terrible politician. The good bits of Malcolm were not enough to make up for the bad Malcolm.Nevertheless, the sheer brutality of his removal left many Liberals aghast. MPs were traumatised or humiliated by eight days of madness. Men and women cried from sheer anguish. They went through hell, and feared when it was over that they would not make it back — and nor would the Liberal Party. As it turned out, redemption came with Morrison's unexpected single-handed 2019 election victory.Turnbull's road ended in ruins, as it was always bound to and as he always knew it would, as he predicted to Niki Savva less than three years before it happened.But when his end was imminent, he could not bear to let go. And when it was over, he was defiant, fragile — and, yes — vengeful.This is the inside story of what happened — and what happened next. ...Show more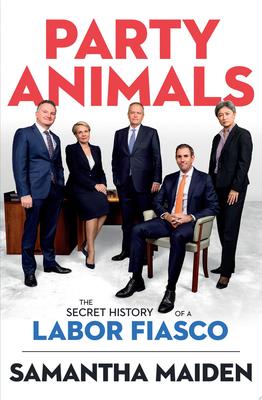 $34.99
AUD
Category: Current Affairs
The Labor Party was the unbeatable favourite to win the 2019 election right up until the polls closed and voters delivered the shock verdict. If the results surprised pundits, they also shocked Bill Shorten and his frontbench who had spent the final weeks of the campaign carefully planning for their fir st days in office. The cast of villains to blame was long- billionaire Clive Palmer's grotesque $60 million spend-a-thon, the death tax scare campaign, Bill Shorten's unpopularity, the Murdoch tabloids and Labor's tax-and-spend policy agenda that included a crackdown on franking credits that was too hard to explain but too easy for the Liberals to demonise. How did the Labor Party lose the unloseable election? Party Animals uncovers the secret history of a Labor fiasco, the untold story behind Scott Morrison's miracle. ...Show more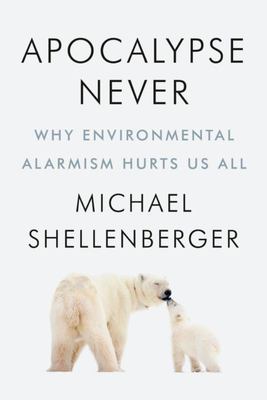 $34.99
AUD
Category: Current Affairs
Climate change is real but it's not the end of the world. It is not even our most serious environmental problem. Michael Shellenberger has been fighting for a greener planet for decades. He helped save the world's last unprotected redwoods. He co-created the predecessor to today's Green New Deal. And h e led a successful effort by climate scientists and activists to keep nuclear plants operating, preventing a spike of emissions. But in 2019, as some claimed "billions of people are going to die," contributing to rising anxiety, including among adolescents, Shellenberger decided that, as a lifelong environmental activist, leading energy expert, and father of a teenage daughter, he needed to speak out to separate science from fiction. Despite decades of news media attention, many remain ignorant of basic facts. Carbon emissions peaked and have been declining in most developed nations for over a decade. Deaths from extreme weather, even in poor nations, declined 80 percent over the last four decades. And the risk of Earth warming to very high temperatures is increasingly unlikely thanks to slowing population growth and abundant natural gas. Curiously, the people who are the most alarmist about the problems also tend to oppose the obvious solutions. What's really behind the rise of apocalyptic environmentalism? There are powerful financial interests. There are desires for status and power. But most of all there is a desire among supposedly secular people for transcendence. This spiritual impulse can be natural and healthy. But in preaching fear without love, and guilt without redemption, the new religion is failing to satisfy our deepest psychological and existential needs... ...Show more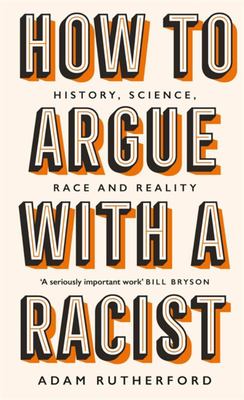 $29.99
AUD
Category: Current Affairs
Race is real because we perceive it. Racism is real because we enact it. But the appeal to science to strengthen racist ideologies is on the rise - and increasingly part of the public discourse on politics, migration, education, sport and intelligence. Stereotypes and myths about race are expressed not just by overt racists, but also by well-intentioned people whose experience and cultural baggage steers them towards views that are not supported by the modern study of human genetics. Even some scientists are uncomfortable expressing opinions deriving from their research where it relates to race. Yet, if understood correctly, science and history can be powerful allies against racism, granting the clearest view of how people actually are, rather than how we judge them to be. HOW TO ARGUE WITH A RACIST is a vital manifesto for a twenty-first century understanding of human evolution and variation, and a timely weapon against the misuse of science to justify bigotry. ...Show more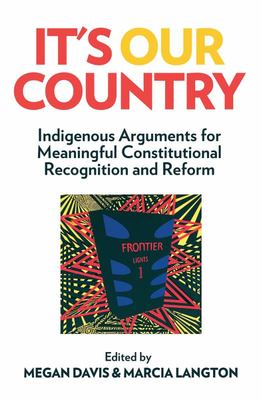 $29.99
AUD
Category: Current Affairs
It is a collection of short essays by leading and emerging Aboriginal and Torres Strait Islander thinkers and leaders. Edited by and including contributions from Megan Davis and Marcia Langton, it conveys to Australians why indigenous peoples should have a direct say in the decisions that affect their l ives. Australia is one of the only liberal democracies still grappling with fundamental questions about the place of indigenouspeoples, unlike its common law cousins Canada, the United States and New Zealand. It's Our Country articulates why constitutional accommodation of indigenous peoples is important for a nation that is home to the oldest continuous civilisation on earth ...Show more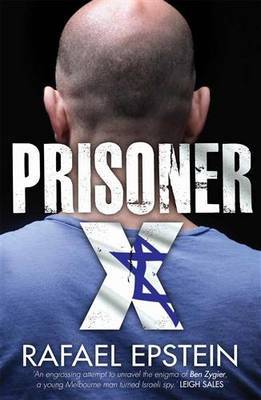 $29.99
AUD
Category: Current Affairs
The urgent phone call comes from behind the barbed wire. 'This is Ayalong prison,' says one of the guards urgently. 'Listen, he hanged himself, we need an ambulance.' Prisoner X, just 34 years old, was slumped in a small bathroom, separated from his cell by a transparent door. Kept in one of the most te chnologically sophisticated solitary jail cells, at the behest of one of the world's most feared intelligence agencies, it is not easy to kill yourself. But Ben Zygier managed to do just that. Did he work for Mossad? Was he also working for ASIO? Was he involved in the supply of false passports? Was he a whistle blower or double agent, or simply a young man way out of his depth? In Prisoner X Rafael Epstein uncovers the intriguing story of a young Australian swept up in international intelligence. ...Show more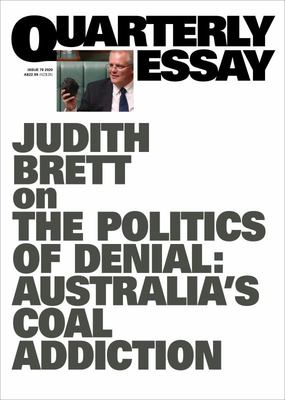 $22.99
AUD
Category: Current Affairs
Australia is the world's biggest coal exporter, accounting for over a third of coal exports worldwide. In 2018, coal overtook iron ore as our most valuable export. Scott Morrison's government has embraced coal, doubling down on supporting the industry, calling climate-based boycotts of coal companies "i ndulgent and selfish" and vowing to stop protestors. But what does our increased reliance on coal mean for the nation? For the economy and the environment? And where will it leave us when the world stops buying it? In this nuanced and insightful essay, Judith Brett looks at the consequences of Australia's coal addiction, from stalled climate-change policy to tensions between farmers and miners. She assesses where to next for a fractious Coalition and the Quiet Australians. ...Show more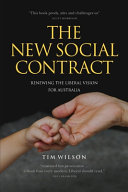 $32.95
AUD
Category: Current Affairs | Series: Kapunda Press Ser.
A new generation of Australians are walking away from the liberal promise and embracing socialism in a way that was unthinkable before the fall of the Berlin Wall. The New Social Contract offers a powerful proposal for restoring liberalism's appeal to Australian voters. It situates Australian liberali sm today broadly within the British, American and European tradition, but also explains what is distinctive about Australian liberals. At the core of Australian liberalism is a commitment to the interests of the individual. These interests include the freedom of the individual, but they also extend beyond it to include participation in an open and just society. It is only when liberal politicians demonstrate a genuine commitment to policymaking that advances the full range of interests of individuals will they enjoy the confidence of Australian voters. Tim Wilson argues that it is time for liberals to offer Australia a new social contract that places the interests of the individual at the core of the Government's policy agenda. Central to achieving this will be reforms that depart from the neoliberal era of equity extraction, and instead concentrate on decentralising power and increasing homeownership, in order to address the needs of Australia's changing demography. ...Show more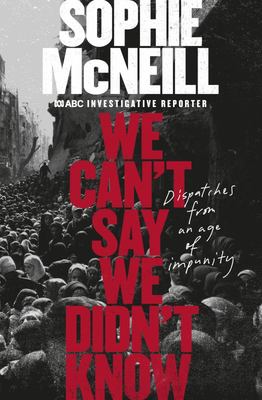 $34.99
AUD
Category: Current Affairs
Dispatches from an age of impunity by the ABCTV award-winning investigative reporter and former foreign correspondent For more than 15 years, award-winning journalist Sophie McNeill has reported on some of the most war-ravaged and oppressive places on earth, including Syria, Gaza, Yemen, West Bank and I raq. In We Can't Say We Didn't Know, Sophie tells the human stories of devastation and hope behind the headlines - of children, families and refugees, of valiant doctors, steadfast dissidents and Saudi women seeking asylum. These innocent civilians bear the brunt of the lawlessness of the current age of impunity, where war crimes go unpunished and human rights are abused. Many risk everything they know to stand up for what they believe in and to be on the right side of history, and their courage is extraordinary and inspiring, McNeill also examines what happens when evidence and facts become subjective and debatable, and how and why disinformation, impunity and hypocrisy now reign supreme. We can't say we didn't know - the question now is, what are you going to do about it? ...Show more
$27.99
AUD
Category: Current Affairs
Soon we will all decide if and how Indigenous Australians will be recognised in the Constitution. In this essential book, several leading writers and thinkers provide a road map to recognition. Starting with the Uluru Statement from the Heart, these eloquent essays show what constitutional recognition m eans, and what it could make possible- a political voice, a fairer relationship and a renewed appreciation of an ancient culture. With remarkable clarity and power, they traverse law, history and culture to map the path to change. The contributors to A Rightful Place are Noel Pearson, Megan Davis, Stan Grant, Rod Little and Jackie Huggins, Damien Freeman and Nolan Hunter, Warren Mundine, and Shireen Morris. The book includes a foreword by Galarrwuy Yunupingu. A Rightful Place is edited by Shireen Morris, a lawyer and constitutional reform fellow at the Cape York Institute and researcher at Monash University. ...Show more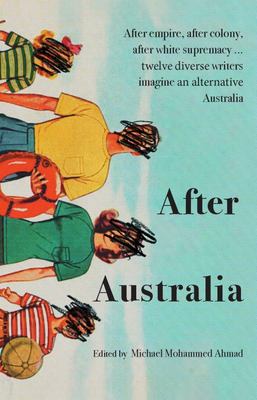 After Australia
by Michael Mohammed Ahmad (Editor)
$24.99
AUD
Category: Current Affairs | Series: edited Michael Mohammed Ahmad
Climate catastrophe, police brutality, white genocide, totalitarian rule and the erasure of black history provide the backdrop for stories of love, courage and hope. In this unflinching new anthology, eleven of Australia's most daring Indigenous writers and writers of colour provide a glimpse of Austral ia as we head toward the year 2050. Featuring Ambelin Kwaymullina, Claire G. Coleman, Omar Sakr, Future D. Fidel, Karen Wyld, Khalid Warsame, Kaya Lattimore, Sarah Ross, Zoya Patel, Michelle Law and Hannah Donnelly. Edited by Michael Mohammed Ahmad. Original concept by Lena Nahlous. Published by Affirm Press in partnership with Diversity Arts Australia and Sweatshop Literacy Movement. ...Show more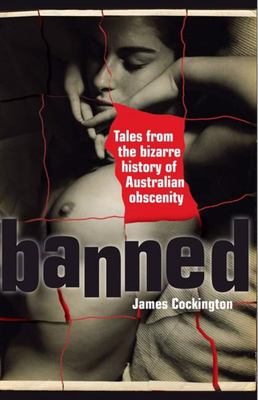 Banned
by COCKINGTON James
$29.95
AUD
Category: Current Affairs
An entertaining and offbeat look at the history of Australian obscenity and doomed attempts to maintain public decency.