Macbeth
by William Shakespeare
$6.95
AUD
Category: Classics | Series: Wordsworth Classics
Macbeth is one of Shakespeare's four great tragedies, encompassing witchcraft, bloody murder, ghostly apparitions as well as high poetry, blended in such a way as to demonstrate the assured dramatic touch of Shakespeare's maturity. Macbeth's tragedy is that of a good, brave and honourable man turned int o the personification of evil by the workings of unreasonable ambition. It was a lesson lost on King James I & VI, for whom the play was written. ...Show more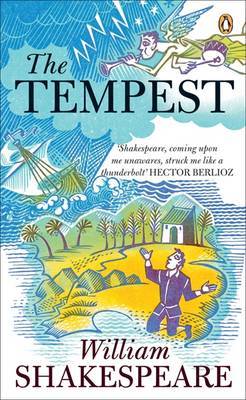 The Tempest
by William Shakespeare
$9.95
AUD
Category: Classics | Reading Level: very good
A storm rages. Prospero and his daughter watch from their desert island as a ship carrying the royal family is wrecked. Miraculously, all on board survive. Plotting, mistaken identities, bewitching love and drunkenness follow as the travellers explore the strange place of spirits and monsters on which t hey have landed. They soon begin to realize all is not as it seems. ...Show more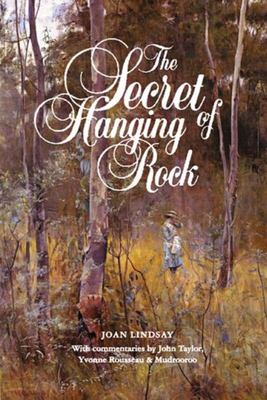 The Secret of Hanging Rock
by Joan Lindsay; John Taylor (Intro and Notes by); Yvonne Rousseau (Commentaries by); Mudrooroo Nyoongah (Commentaries by)
$12.99
AUD
Category: Classics
Joan Lindsay's classic novel Picnic at Hanging Rock is a subtle blend of mysterious and sinister events set in a period of Australian social life drawn with loving nostalgia. The final chapter of the novel was removed at the request of her publishers, creating a mystery to which thousands have begged to know the solution. The missing chapter reveals what did happen to the schoolgirls who vanished from the Rock after a St Valentine's Day picnic in 1900, and holds commentaries by John Taylor, Yvonne Rousseau and Mudrooroo. ...Show more
The Three Theban Plays
by Sophocles; Robert Fagles (Translator); Bernard Knox (Introduction by, Notes by)
$24.99
AUD
Category: Classics | Series: Classics Ser.
Towering over the rest of Greek tragedy, Sophocles' The Three Theban Plays are among the most enduring and timeless dramas ever written. This Penguin Classics edition is translated by Robert Fagles with introductions and notes by Bernard Knox.Collected here are Antigone, Oedipus the King and Oedipus at Colonus, in a translation by Robert Fagles which retains all of Sophocles' lucidity and power- the cut and thrust of his dialogue, his ironic edge, the surge and majesty of his choruses and, above all, the agonies and triumphs of his characters. Oedipus in exile, searching for his identity, desperately trying to avoid his fate, seeking the truth of his origins and achieving immortality; his daughter, Antigone, defending her integrity and ideals to the death - these heroic, tragic figures have captivated theatregoers and readers since the fifth century BC. It is Sophocles' characterisation of Oedipus that would, in the nineteenth century, inspire Sigmund Freud to a revolutionary conception of the human mind, and the tragedies in this volume continue to move and inspire us to this day.Sophocles (496-405 BC) was born at Colonus, just outside Athens. His long life spanned the rise and decline of the Athenian Empire; he was a friend of Pericles, and though not an active politician he held several public offices, both military and civil. The leader of a literary circle and friend of Herodotus, Sophocles wrote over a hundred plays, drawing on a wide and varied range of themes, and winning the City Dionysia eighteen times; though only seven of his tragedies have survived, among them Antigone, Oedipus Rex,Ajaxand Oedipus at Colonus.If you enjoyed The Three Theban Plays, you might like Aeschylus' The Oresteia,also available in Penguin Classics.'I know of no better English version'Sir Hugh Lloyd-Jones, Oxford University'The most impressive verse translations of Sophocles that have been made'Stephen Spender ...Show more
$14.99
AUD
Category: Classics | Series: Penguin Classics
George Eliot's Victorian masterpiece: a magnificent portrait of a provincial town and its inhabitants   George Eliot's novel, Middlemarch: A Study of Provincial Life, explores a fictional nineteenth-century Midlands town in the midst of modern changes. The proposed Reform Bill promises political change ; the building of railroads alters both the physical and cultural landscape; new scientific approaches to medicine incite public division; and scandal lurks behind respectability. The quiet drama of ordinary lives and flawed choices are played out in the complexly portrayed central characters of the novel—the idealistic Dorothea Brooke; the ambitious Dr. Lydgate; the spendthrift Fred Vincy; and the steadfast Mary Garth. The appearance of two outsiders further disrupts the town's equilibrium—Will Ladislaw, the spirited nephew of Dorothea's husband, the Rev. Edward Casaubon, and the sinister John Raffles, who threatens to expose the hidden past of one of the town's elite. Middlemarch displays George Eliot's clear-eyed yet humane understanding of characters caught up in the mysterious unfolding of self-knowledge. This Penguin Classics edition uses the second edition of 1874 and features an introduction and notes by Eliot-biographer Rosemary Ashton. In her introduction, Ashton discusses themes of social change in Middlemarch, and examines the novel as an imaginative embodiment of Eliot's humanist beliefs. For more than sixty-five years, Penguin has been the leading publisher of classic literature in the English-speaking world. With more than 1,500 titles, Penguin Classics represents a global bookshelf of the best works throughout history and across genres and disciplines. Readers trust the series to provide authoritative texts enhanced by introductions and notes by distinguished scholars and contemporary authors, as well as up-to-date translations by award-winning translators.     ...Show more
$32.99
AUD
Category: Classics
A bestselling crime novel. A labyrinth of clues. A killer with a lot to hide. Featuring his famous literary detective Atticus Pund and Susan Ryeland, hero of the worldwide bestseller Magpie Murders, this is a brilliantly complex and original literary thriller. Retired publisher Susan Ryeland is running a small hotel on a Greek island with her long-term boyfriend. It should be everything she's always wanted - but is it? She's exhausted with the responsibilities of making everything work on an island where nothing ever does. And she's beginning to miss her literary life in London. And then an English couple come to visit, and the story they tell about a murder that took place on the same day and in the same hotel in which their daughter, Cecily, was married is such a strange one that Susan is fascinated by it. And when they tell her that Cecily has gone missing a few short hours after reading Atticus Pund Takes The Case, a crime-novel Susan edited some years previously, Susan knows she must return to London to find what's happened. The clues to the murder and to Cecily's disappearance must lie within the pages of this novel. But what Susan cannot know is that very soon her own life will be in mortal danger...  ...Show more
$28.95
AUD
Category: Classics | Series: Oxford Playscripts S.
"Oxford Classic Playscripts: Frankenstein" is the famous story of a young man who thinks he can change the world by making better human beings. Instead he creates a living monster with a mind of its own. It contains new, innovative activities specifically tailored to support the KS3 Framework for Teachi ng English and help students to fulfill the Framework objectives. Activities include work on Speaking and Listening, close text analysis, and the structure of playscripts, and act as a springboard for personal writing. ...Show more
$14.99
AUD
Category: Classics | Series: Penguin Classics Ser.
Pygmalion both delighted and scandalized its first audiences in 1914. A brilliantly witty reworking of the classical tale of the sculptor Pygmalion, who falls in love with his perfect female statue, it is also a barbed attack on the British class system and a statement of Shaw's feminist views. In Shaw' s hands, the phoneticist Henry Higgins is the Pygmalion figure who believes he can transform Eliza Doolittle, a cockney flower girl, into a duchess at ease in polite society. The one thing he overlooks is that his 'creation' has a mind of her own. ...Show more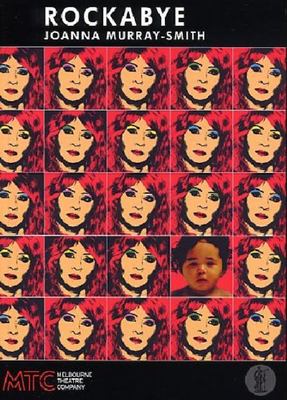 Rockabye
by Joanna Murray-Smith
$18.95
AUD
Category: Classics
Sidney can feel her career slipping down the plughole. No one loves a pop star when she's forty - not if she isn't Madonna or Kylie. So unless she wants to join the ranks of the has-beens on the casino circuit, she better get herself a hit. But what if she regains the whole world and still feels that so mething's missing? Baby hunger. Returning to the feisty mood of her hit The Female of the Species, Joanna Murray-Smith in Rockabye gives our self-involved, celebrity-obsessed culture a satirical duff-up. 4M 4F ...Show more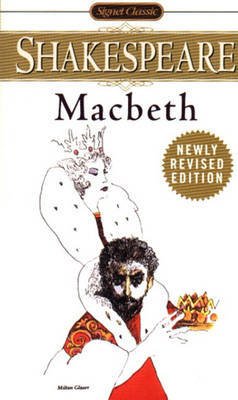 $7.99
AUD
Category: Classics
Notes on the background and sources of the tragedy and past and present criticism preface the text.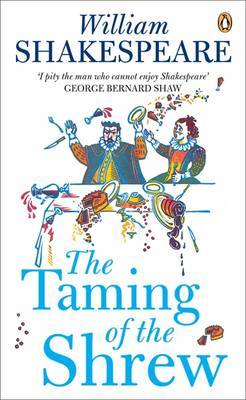 $7.95
AUD
Category: Classics | Series: Penguin Shakespeare S.
The beautiful but sharp-tongued Katherina has sworn, never to accept the demands of any would-be husband. But when she is pursued by the wily Petruchio, it seems that she has finally met her match. And as he meets her own caustic words with a feigned, capricious cruelty, Katherina quickly comes to under stand the absurdity of her shrewish behaviour, in one of the greatest of all comic battles of the sexes. ...Show more