The Rabbits
by John Marsden; Shaun Tan
$17.99
AUD
Category: Children Picture
The Rabbits offers a rich and immensely valuable perspective on the effect of man on his environment. Visually loaded and told with a passion for truth and understanding, The Rabbits aims to promote cultural awareness and a sense of caring for the natural world. A rich and haunting allegory for all age s, all cultures. ...Show more
$31.95
AUD
Category: Children Picture
Against a pastel backdrop of falling leaves and raindrops, a young boy learns how to make new friends and cherish the old. Two hundred and sixty-nine days, counts a freckle-faced, rosy-cheeked boy. His goodbye to his best friend is still fresh within his young heart. Though his companion has moved away, she sends surprise notes and chocolate bars by post, assuaging his pain and bringing a smile to his face. The support of his loving family and the arrival of a new neighbor with her striped cat combine with his optimism to slow the rainfall and welcome the possibility of a new friendship. Change is a constant in the worlds of adults and children alike. Friends Forever s poignant story addresses change s unexpected arrival and, through a softly colored palette, shows that change can be soothed by fond memories. The poetic text by Norwegian author Roald Kaldestad narrates the journey of the protagonist as he teaches readers to embrace the present and appreciate the joys of a bluer sky." ...Show more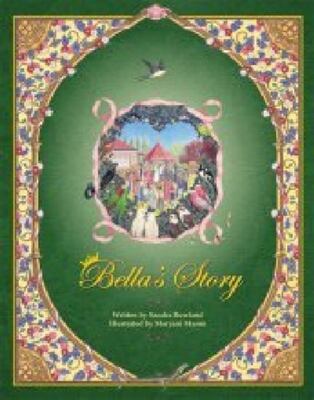 $49.95
AUD
Category: Children Picture
Bella Rosa tells her story of growing to wisdom as the seasons unfold in an Australian garden. The roses, plants, birds and creatures of the garden provide a rich medley of characters. We'll let Bella tell you about them herself...
$17.99
AUD
Category: Children Picture
The Grinny Granny Donkey is the third book from Craig Smith and Katz Cowley, the creative team behind the Scottish Granny internet sensation, The Wonky Donkey! At a time when bringing stories of laughter, hope, kindness and courage to children seems more important than ever, The Grinny Granny Donkey de livers a heartwarming hug and a dose of laugh-out-loud family fun in honour of grannies everywhere. This hee-haw funny story by Craig Smith and beautiful illustrations by Katz Cowley guarantee that The Grinny Granny Donkey will become a new favourite picture book. ...Show more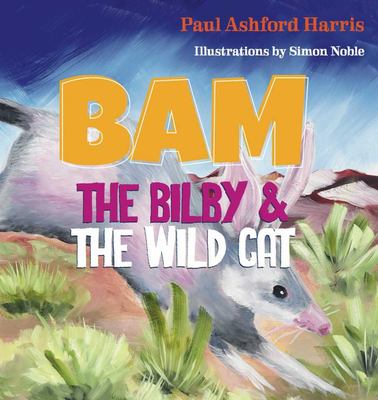 $9.99
AUD
Category: Children Picture
Bam was a small pink and white bilby. His real name was Bim Bam Bong but no one knew why. His friends thought that was a silly name, so they just called him Bam. Early one morning, as he was snuffling around looking for food, Sinbad the Cat jumped out from behind a tree stump. Find out how Bam and his a nimal friends tricked the wild cat and made him run away from their home. A beautifully illustrated, educational children's book about our Australian wildlife and the importance of environmental protection. SUPPORTED BY THE AUSTRALIAN WILDLIFE CONSERVANCY. Did you know that Australia used to have two types of Bilbies: the Greater Bilby and the Lesser Bilby? Sadly, the Lesser Bilby that once inhabited the driest deserts of central Australia went extinct in the 1950s. In fact, over 20 native Australian mammals have gone extinct in the last 200 years because of predation by feral cats and foxes, competition with rabbits, sheep and goats and loss of habitat. Although the Greater Bilby continues to survive, its future is precarious and it is now nationally endangered. ...Show more
$19.99
AUD
Category: Children Picture
The official story chosen for ALIA NATIONAL SIMULTANEOUS STORYTIME 2021, TO BE CELEBRATED ALL ACROSS AUSTRALIA AND NEW ZEALAND! "Una dreams of a life in Space. Life on Earth is just so so-so. But how will she get there? And will she complete her mission to discover life in Space? And did she remember t o feed Neil the goldfish?" This year NSS takes place on Wednesday 19 May 2021 at 11:00am from the International Space Station and we would love it if you could join us by sharing Give Me Some Space written and illustrated by Philip Bunting. Everyone can join NSS, it doesn't matter whether you are at home, a school, a public library or even a university library! Help us get #1MillionKidsReading! For more information and to register your event visit: alia.org.au/nss.   ...Show more
$26.99
AUD
Category: Children Picture | Reading Level: 7 Kids picture
Difference is everywhere, just look and see. This whole-wide-big-world is wondrous-unique. A beautiful children's picture book about diversity and our wonderful world from award-winning author Maxine Beneba Clarke and illustrator Isobel Knowles.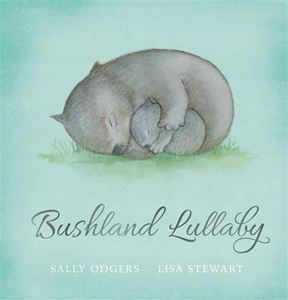 $14.99
AUD
Category: Children Picture
Baby animals - bandicoot, possum, platypus, crocodile, goanna, seagull, penguin, wallaby, koala, wombat, fruit bat, emu, and dingo - all sleep soundly in their comfortable spots in the bush. 'Think of this when it's time for bed - you're not the only sleepy head.' Ages 1-4.  
Cicada
by Shaun Tan
$26.99
AUD
Category: Children Picture
From the visionary Shaun Tan, an inspirational story for all ages! Cicada tells the story of a hardworking little cicada who is completely unappreciated for what he does. But in the end, just when you think he's given up, he makes a transformation into something ineffably beautiful. A metaphor for grow ing up? A bit of inspiration for the unappreciated striver in all of us? Yes, yes, and more. ...Show more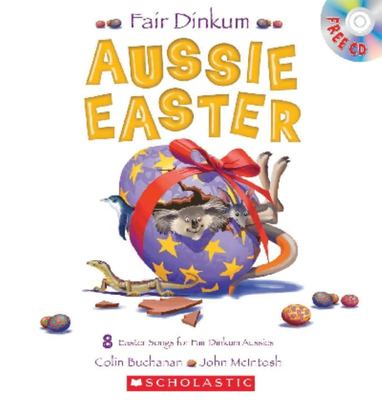 $17.99
AUD
Category: Children Picture
There are so many truly Aussie Easter activities, from going on holiday with the family to giving and receiving Easter eggs to hot cross buns and Easter hat parades! This book is a celebration of the Australian Easter experience with songs for all the family to enjoy. Colin Buchanan's often humorous lyr ics are sung to original compositions as well as to such favourite tunes as 'Click Go the Shears', 'Little Peter Rabbit' and 'Advance Australia Fair'. John McIntosh's glorious illustrations reflect the heart of the Australian Easter experience, from hilarious Uncle Les in his bunny suit to beautiful visions of many best-loved Australian holiday activities such as surfing, camping and fishing. ...Show more