$17.98
AUD
Category: Child Novel | Series: Morrigan Crow
Morrigan Crow and her friends have survived their first year as proud scholars of the elite Wundrous Society, helped bring down the nefarious Ghastly Market, and proven themselves loyal to Unit 919. Now Morrigan faces a new, exciting challenge: to master the mysterious Wretched Arts of the Accomplished Wundersmith, and control the power that threatens to consume her. Meanwhile, a strange and frightening illness has taken hold of Nevermoor, turning infected Wunimals into mindless, vicious Unnimals on the hunt. As victims of the Hollowpox multiply, panic spreads. There are whispers - growing louder every day - that this catastrophe can only be the work of the Wundersmith, Ezra Squall. But inside the walls of Wunsoc, everyone knows there is a new Wundersmith - one who's much closer to home. With Nevermoor in a state of fear and the truth about Morrigan threatening to get out, the city she loves becomes the most perilous place in the world. Morrigan must try to find a cure for the Hollowpox, but it will put her - and everyone in Nevermoor - in more danger than she could have imagined. ...Show more
$14.99
AUD
Category: Child Novel
In The Deep End, book 15 of the Diary of a Wimpy Kid series from #1 international bestselling author Jeff Kinney, Greg Heffley and his family hit the road for a cross-country camping trip, ready for the adventure of a lifetime. But things take an unexpected turn, and they find themselves stranded at an RV park that's not exactly a summertime paradise. When the skies open up and the water starts to rise, the Heffleys wonder if they can save their vacation-or if they're already in too deep. And don't miss Rowley Jefferson's Awesome Friendly Adventure, an all-new fantasy from Greg's best friend-the follow-up to the instant #1 bestseller Diary of an Awesome Friendly Kid- Rowley Jefferson's Journal. ...Show more
$14.99
AUD
Category: Child Novel | Series: The Treehouse
Andy and Terry have added 13 new levels to their treehouse and now it's even more out of this world than before! There's a soap bubble blaster, a GRABINATOR (it can grab anything from anywhere at any time), a time-wasting level, a toilet paper factory (because you can never have too much toilet paper), a room full of mechanical grandparents, a super long legs level, an extraterrestrial observation centre and the best bookshop-in-a-treehouse-in-a-tree-in-a-forest-in-a-book in the whole world! Well, what are you waiting for? Come on up! ...Show more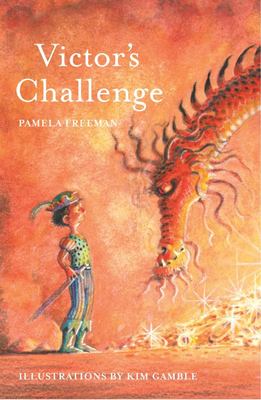 $12.95
AUD
Category: Child Novel
To marry Valerian, Prince Victor must first complete three challenges: test of bravery, endurance and cleverness. Victor isn't worries about being tested for bravery and endurance. But a test for cleverness - that's enough to make his knees wobble.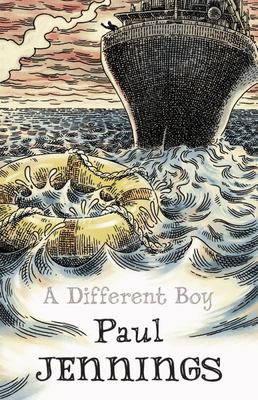 $14.99
AUD
Category: Child Novel | Series: Different
"If you've got a bad deal," Anton's father used to say, "get out of it and move on." When he finds himself in a cruel orphanage Anton does just that, and hides on an ocean liner. Fear and desperation are his only companions, and this time there is no escape. Or is there? Two other passengers have secret s of their own. When nothing is what it seems, can they help each other? Or will they sink into a sea of troubles? You'll never know. Until the last page. ...Show more
$16.99
AUD
Category: Child Novel | Series: Harry Potter | Reading Level: Children's - Grade 2-3, Age 7-8
'It is our choices, Harry, that show what we truly are, far more than our abilities'Albus Dumbledore Harry Potter can't wait for his holidays with the dire Dursleys to end. But a small, self-punishing house-elf warns Harry of mortal danger awaiting him at Hogwarts. Returning to the castle nevertheless, Harry hears a rumour about a Chamber of Secrets, holding unknown horrors for wizards of Muggle parentage. Then students are found as though turned to stone, and a terrible warning is discovered painted on the wall. The chief suspect - always in the wrong place - is Harry. But something much darker has yet to be unleashed. These adult editions have been stylishly redesigned to showcase Andrew Davidson's beautiful woodcut cover artwork. ...Show more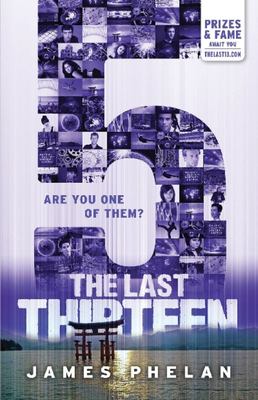 $14.99
AUD
Category: Child Novel | Series: The\Last Thirteen Ser.
Sam heads to Japan with Tobias to meet the next Dreamer, a famous professional gamer. While at a tournament in Tokyo, Stella arrives forcing Sam and Dreamer number nine to take extreme evasive action. As ever, Solaris is on the scene in a flash... Meanwhile, Alex and Shiva are captive in Shiva's New Yor k apartment after being fitted with wrist bombs that will detonate if they attempt to escape, and Eva learns how participating in the Four Corners competition will help discover Solaris's location, and where he is keeping the Gears he has stolen from them. Sam must find the last 13. Our fate lies with them alone. For ages 10+ ...Show more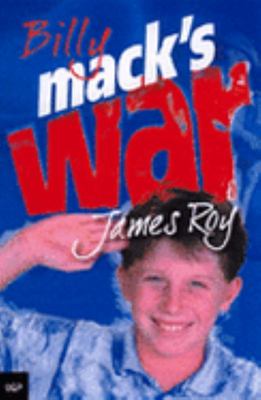 $16.95
AUD
Category: Child Novel | Reading Level: From 8 To 99
No Marketing Blurb
$16.99
AUD
Category: Child Novel | Series: Keeper of the Lost Cities
In the second book in the Keeper of the Lost Cities series, Sophie must uncover hidden memories as long-buried secrets rise to the surface . . . Sophie Foster thought she was safe. Settled in to her home at Havenfield, surrounded by friends, and using her unique telepathic abilities to train Silveny - the first female alicorn ever seen in the Lost Cities - her life finally seems to be coming together. But Sophie's kidnappers are still out there, and before long she's back in incredible danger, risking everything to find the answers to questions that could save not only her life, but the life of someone close to her. . . ...Show more
$21.99
AUD
Category: Child Novel | Series: Harry Potter | Reading Level: Children's - Grade 4-6, Age 9-11
'Give me Harry Potter, and I shall leave the school untouched. Give me Harry Potter, and you will be rewarded' Lord Voldemort Harry Potter is preparing to leave the Dursleys and Privet Drive for the last time. But the future that awaits him is full of danger, not only for him, but for anyone close to h im - and Harry has already lost so much. Only by destroying Voldemort's remaining Horcruxes can Harry free himself and overcome the Dark Lord's forces of evil. In this dramatic conclusion to the Harry Potter series, Harry must leave his most loyal friends behind, and in a final perilous journey find the strength and the will to face his terrifying destiny: a deadly confrontation that is his alone to fight.   ...Show more
$16.99
AUD
Category: Child Novel | Series: Harry Potter | Reading Level: very good
'He'll be famous- a legend- I wouldn't be surprised if today was known as Harry Potter Day in future- there will be books written about Harry'Minerva McGonagall Strange things always seem to happen when Harry Potter is around. Things that unsettle his guardians, the Dursleys. They strongly disapprove of strangeness. It's only when a letter arrives, delivered by a shaggy giant of a man called Hagrid, that Harry learns the truth that will transform his entire future: his parents were killed by the evil Lord Voldemort, and he, Harry, is a wizard. Whisked away to Hogwarts School of Witchcraft and Wizardy, Harry discovers a world of enchantments, ghosts, Quidditch, and friends who will stand, through everything, by his side. But when Harry hears of a stone with great powers, he finds that his school has its own dark secrets - and an adventure that will become the stuff of legend begins.    ...Show more