$19.95
AUD
Category: Child Information
I want to be an Engineer celebrates some of the everyday engineering marvels and how they change our world. This book shows the wonder and excitement of engineering through the eyes of children, from huge stretching towers to smart electric cars. Playful rhymes and illustrations bring to life the engine ering marvels, while blurring the lines between play and reality.This book aims to promote STEM careers to girls and boys as both an exciting and world changing career. No matter what gender, sexual orientation or race, only through diversity can we solve the problems of the future.Engineers contribute so much to the world, why not want to grow up to be one? ...Show more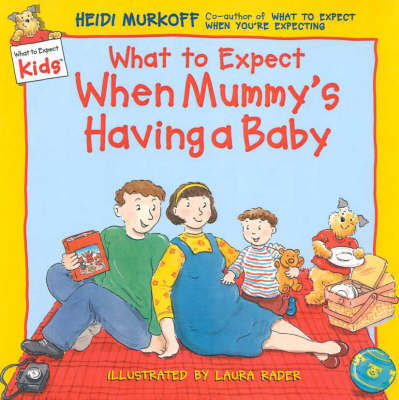 $12.95
AUD
Category: Child Information | Series: What to expect...
You're having another baby. You're excited and a little nervous but most of all you're wondering how you're going to explain this miraculous but complex process to your older but still very young child. This work is intended for 2 to 5 year olds.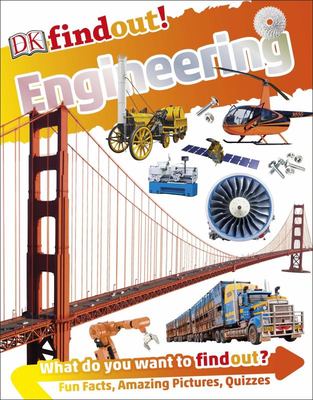 $14.99
AUD
Category: Child Information | Series: DKfindout!
DKfindout!Engineeringopens up the amazing world of engineering for kids with beautiful photography, lively illustrations, and key curriculum information. The DKfindout! series will satisfy any child who is eager to learn and acquire facts - and keep them coming back for more!DKfindout! Engineeringshowca ses engineering feats throughout history from the pyramids of Ancient Egypt to the building of the Brooklyn Bridge. The book also features famous engineers, including the Wright brothers to Gustave Eiffel. Steam engines, rocket technology, bridges, and buildings are all covered here in this exciting book. ...Show more
$24.99
AUD
Category: Child Information
Briggs is a much-loved hip-hop artist, screenwriter and producer, working on shows such as Matt Groening's Disenchantment and The Weekly with Charlie Pickering. Briggs won 'Film Clip of the Year' and was shortlisted for 'Artist of the Year' at the 2019 National Indigenous Music Awards. ·Kate Moon is a celebrated artist, mainly in animation Rachael Sarra is an emerging Indigenous artist from Brisbane Fresh, contemporary illustration and design – signifying a new chapter in children's Indigenous publishing.   ...Show more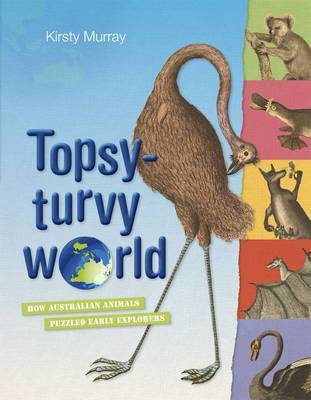 $29.95
AUD
Category: Child Information
To the first Europeans who came to Australia, everything seemed topsy turvy. Christmas was in the summer and trees shed their bark but not their leaves. And the animals were bizarre. There was a bird that laughed like a donkey and a type of greyhound that bound along on its hind legs like a hare. There was an animal in Tasmania whose nocturnal screeches sounded like the devil and a river creature that had a duck's bill at one end and a beaver's tail at the other. The Europeans had never seen anything like these animals before and gave them names similar to those of the European creatures they already knew. They drew and painted odd pictures of them, showing they did not understand the animals' habits. In one illustration, a wombat is standing on its back legs and in another a Tasmanian tiger is wrestling with a platypus of the same size. ...Show more
$16.99
AUD
Category: Child Information
From turning off the lights to eating less meat, there are many small changes we can make to help save our beautiful planet. A timely and uplifting picture book, Change Starts with Us is perfect for little activists and fans of Sophie Beer's first two titles Love Makes a Family and Kindness Makes Us St rong.   ...Show more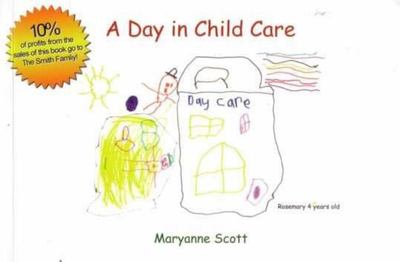 $19.95
AUD
Category: Child Information
Over many years in child care the author has found that parents regularly ask the same questions. This book provides you, the parent or carer, with some answers to those questions, while at the same time entertaining the children with colourful pictures of different activities that are typical of a day in child care. Your child may already be in childcare, in which case he or she will be able to relate to the pictures of the different activities and routines. If your child is going into child care it gives an idea of what a typical day would be like, while if your child is not in care, the activities shown may give you some ideas that you and your child can do together. This book is an introductory guide to a day in childcare that is meant to be informative and easy reading - a book that you and your child can enjoy reading together. Happy reading. ...Show more
$24.99
AUD
Category: Child Information
Author Thomas Mayor's journey around Australia with the Uluru Statement has been a moving experience. In particular, when he visited schools he was inspired by the children he spoke with. Unlike past generations, Australian children today are learning Indigenous languages, seasons and the truth of this country's history. Some children he met even knew more about the Australian Constitution than most adults do! The expression 'through a child's eyes' is put into practice in the pages of this picture book for 5- to 10-year-olds. Thomas hopes that by talking to the guardians of future Australian generations, perhaps we can all accept what First Nations have proposed in the words of the Uluru Statement:'When we have power over our destiny our children will flourish. They will walk in two worlds and their culture will be a gift to their country.' The final pages offer children ideas on how they can accept the gift offered by the Uluru Statement, such as finding out who the Traditional Owners are of their home city or town, and trying some different local bushfoods With illustrations created by award-winning artist Blak Douglas, this is a timely children's book that complements Thomas's bestselling adult book Finding the Heart of the Nation.   ...Show more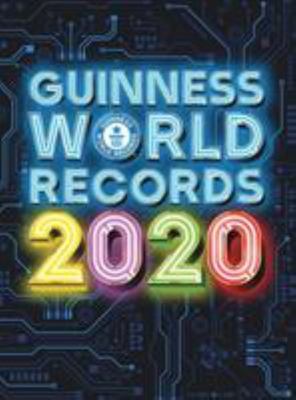 $44.99
AUD
Category: Child Information
Celebrate the dawning of a new decade with the fully revised Guinness World Records 2020. To kick off the '20s, we've created an electrifying new cover and curated a record-breaking edition packaged with thousands of new, updated and classic superlatives, hundreds of never-before-seen images, and a sele ction of eye-opening photo-composites that put a new spin on record-breaking... A new decade means it's time for a fresh approach, so starting with our front cover, we've re-booted record-breaking with an all-new design. There's a new look inside, too, and thanks to our team of digital artists, we've created mind-blowing poster pages that will reveal some of our classic record holders in a whole new light. Our ever-expanding pool of international consultants and experts help us make sense of the world around us, so join us as we explore the vast spectrum of record-breaking in 11 superlative-packed chapters. As always, we're committed to bringing you record-breaking from the cutting edge of science, and this year we've produced a feature chapter on remarkable robots with the help of award-winning tech blogger Evan Ackerman. We've also been out on the road, adjudicating records at events as diverse as the UK National Pet Show, Skill Con in Las Vegas and BubbleFest in Wales. Guinness World Records is nothing without its dedicated record-breakers, so we've also selected the best of the newly approved claims from the 50,000 applications received from the public over the past 12 months. If you want to be one of those lucky few, look out for the Do Try This At Home challenges in the VIRAL SPORTS chapter - you might even make it into next year's edition! ...Show more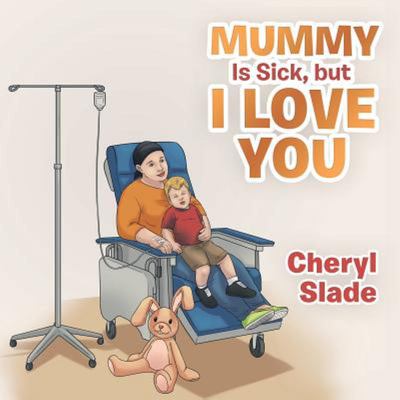 $27.99
AUD
Category: Child Information
When you're a child, it seems like nothing bad can happen to your parents. But sometimes it does, and you find your life turned upside down. It can be a very scary time. Mummy Is Sick, but I Love You, by author Cheryl Slade, is a conversation and a promise from Mummy to her child. Now that she's ill, Mu mmy can't always do everything she used to. She promises that once she is better, she'll be capable of doing it all again. Mummy explains to her sweetheart all the things that might happen whilst she's sick but assures her child of her never-ending love and that things will be better when she's well again. Mummy Is Sick, but I Love You comes from Slade's experiences after her diagnosis with breast cancer. When she couldn't find a suitable book to explain what was happening to her young son, she decided to write her own. The result can help others who are facing similar situations. ...Show more
$19.95
AUD
Category: Child Information
Portrait of Spain for Kids is the fourth children's book published by QAGOMA and features full-page colour images, information about the artists, fun facts about Spanish history and culture, as well as instructions for at-home activities such as Spanish recipes.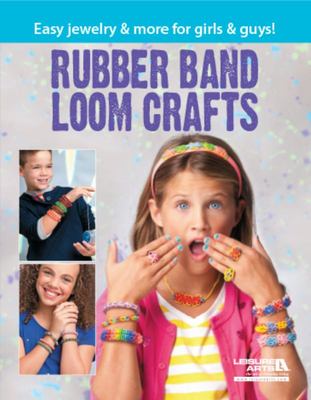 $14.99
AUD
Category: Child Information
This title is suitable for children aged 6 and over. Rubber band jewellery is taking the world by storm! Everybody wants the colourful bracelets, necklaces and rings that are so much fun to create on looms with rows of plastic pins. Whether it's called Rainbow Loom[registered], Wonder Loom, FunLoom, Cra -Z-Loom, or other names, the looms and their supplies create a shopping frenzy each time a new shipment arrives at stores. Rubber Band Loom Crafts includes full instructions and charts for placing and looping the bands on the loom pins for eight bracelet patterns: Single, Triple Single, Fishtail, Diamond, Double Rhombus, Butterfly Blossoms, Chain Mail, and Zippy Chain. Tips are given throughout for alternate colour combinations and projects such as rings, necklaces, barrettes and headbands. ...Show more