$24.99
AUD
Category: Child Information
There's a Zoo in your Poo!It needs a ZookeeperAnd that Keeper is YOU!Did you know that trillions of tiny bugs live in and on all of us? And there's a Zoo of bugs in our poo. But which are the good bugs and which are the bad? What should we eat to keep our good bugs happy and our body strong?Get to the g uts of what you need to know about you and your poo.Professor Felice Jacka is a world expert in the field of Nutritional Psychiatry and gut health. Teacher and musician Rob Craw is a world expert at drawing bugs! They want kids to know all about the amazing stuff going on in their bodies.Get ready for a journey inside the most exciting of places ... YOU!   ...Show more
$44.99
AUD
Category: Child Information
All aboard Guinness World Records 2021 for a life-changing journey of discovery! This year, we're devoting a chapter to the history of exploration, starting with the story of the very first circumnavigation, along with our "History of Adventure" timeline, featuring a host of remarkable achievements. The fully revised and updated best-seller is packed with thousands of incredible new feats across the widest spectrum of topics, providing a whistle-stop tour of our superlative universe. Our ever-expanding pool of international consultants and experts help us make sense of the world around us and the cosmos beyond. So join us as we embark on a voyage through the vast panorama of record-breaking in 12 fact-packed chapters: - Travel through the Solar System and see the planets come to life with a free augmented-reality feature- Encounter the cutest, weirdest, most dangerous and exotic creatures on our home planet- Meet the world's tallest, shortest, hairiest and heaviest humans- Marvel at the latest high scores, speed runs and players at the top of their game in eSports and beyond- Get the lowdown on the world's most successful and prolific actors, musicians, TV stars and influencers- Review the greatest sports achievements from the past year and celebrate today's top athletes We've also selected the best of the newly approved claims from the 50,000 applications received from the public over the past 12 months. But don't just be a tourist: try some of our specially created try-at-home challenges that could see YOU listed in the world-famous book of records. If you want to be one of those lucky few, check out our Against the Clock chapter - we might even see you in next year's edition!   ...Show more
$19.95
AUD
Category: Child Information
I want to be an Engineer celebrates some of the everyday engineering marvels and how they change our world. This book shows the wonder and excitement of engineering through the eyes of children, from huge stretching towers to smart electric cars. Playful rhymes and illustrations bring to life the engine ering marvels, while blurring the lines between play and reality.This book aims to promote STEM careers to girls and boys as both an exciting and world changing career. No matter what gender, sexual orientation or race, only through diversity can we solve the problems of the future.Engineers contribute so much to the world, why not want to grow up to be one? ...Show more
$9.99
AUD
Category: Child Information
Get into the holiday spirit with Bluey and Bingo! Write a letter to Verandah Santa, make your own Christmas cards and play with stickers. A fun-filled sticker activity book for kids of all ages. Bluey has been a phenomenal success since airing on ABC KIDS in October 2018, amassing legions of dedicated f ans and hugely popular ranges of books, toys, clothes, games and more. It holds the coveted position of being the most watched program ever on ABC iView, with over 260 million plays for Series One, and is the winner of an International Emmy for Most Outstanding Children's Programme. ...Show more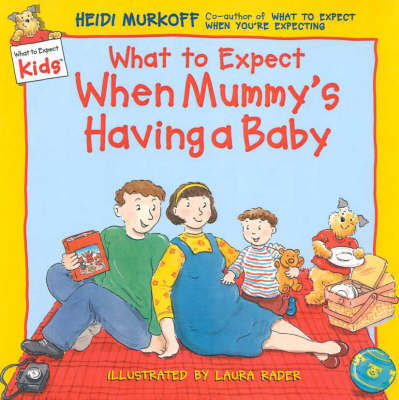 $12.95
AUD
Category: Child Information | Series: What to expect...
You're having another baby. You're excited and a little nervous but most of all you're wondering how you're going to explain this miraculous but complex process to your older but still very young child. This work is intended for 2 to 5 year olds.
$32.99
AUD
Category: Child Information
Dangerous animals get a bad rap, but this beautifully illustrated encyclopaedia helps us appreciate the incredible features of some of our more hair-raising animal species. With more than sixty of the most deadly and dangerous animals from across the world to explore, every page of this beautifully illu strated volume is more eye-opening than the last. You will learn interesting facts about these fascinating species, (many of which you won't have even known were deadly) such as how they have adapted to survive and whether we should be threatened by these animals or appreciate them for their incredible features. Children and adults alike will pore over the breathtaking scientific illustrations of unusual animals from the Cone Shell to the Wolverine and the Irukandji Jellyfish to the Slow Loris, debating their relative dangerous features, learning about science and nature along the way.  This gorgeous hardcover book is illustrated in exquisite detail by award-winning author and illustrator, Sami Bayly. A brilliant companion to The Illustrated Encyclopaedia of Ugly Animals. ...Show more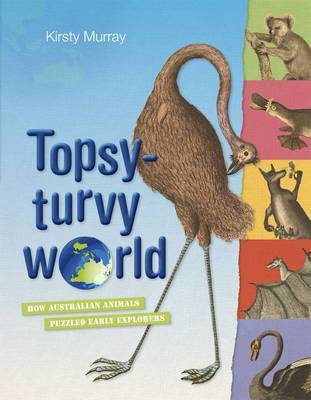 $29.95
AUD
Category: Child Information
To the first Europeans who came to Australia, everything seemed topsy turvy. Christmas was in the summer and trees shed their bark but not their leaves. And the animals were bizarre. There was a bird that laughed like a donkey and a type of greyhound that bound along on its hind legs like a hare. There was an animal in Tasmania whose nocturnal screeches sounded like the devil and a river creature that had a duck's bill at one end and a beaver's tail at the other. The Europeans had never seen anything like these animals before and gave them names similar to those of the European creatures they already knew. They drew and painted odd pictures of them, showing they did not understand the animals' habits. In one illustration, a wombat is standing on its back legs and in another a Tasmanian tiger is wrestling with a platypus of the same size. ...Show more
$16.99
AUD
Category: Child Information
From turning off the lights to eating less meat, there are many small changes we can make to help save our beautiful planet. A timely and uplifting picture book, Change Starts with Us is perfect for little activists and fans of Sophie Beer's first two titles Love Makes a Family and Kindness Makes Us St rong.   ...Show more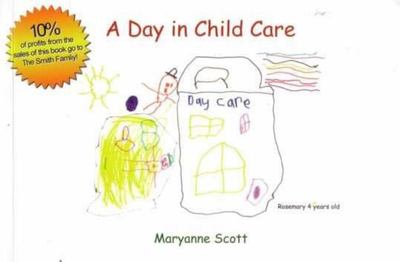 $19.95
AUD
Category: Child Information
Over many years in child care the author has found that parents regularly ask the same questions. This book provides you, the parent or carer, with some answers to those questions, while at the same time entertaining the children with colourful pictures of different activities that are typical of a day in child care. Your child may already be in childcare, in which case he or she will be able to relate to the pictures of the different activities and routines. If your child is going into child care it gives an idea of what a typical day would be like, while if your child is not in care, the activities shown may give you some ideas that you and your child can do together. This book is an introductory guide to a day in childcare that is meant to be informative and easy reading - a book that you and your child can enjoy reading together. Happy reading. ...Show more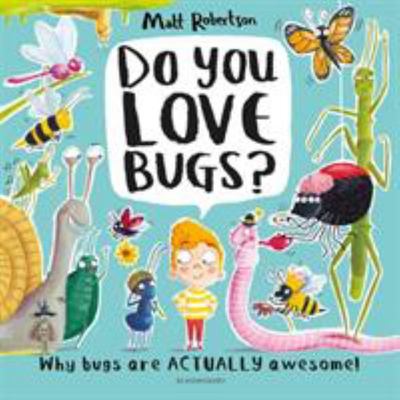 $14.99
AUD
Category: Child Information
Crawly! Hairy! Maybe a bit scary? Snails slime upside down. Eeek! Worms can somersault and butterflies smell like cake. YUM. Wait, don't eat them... Because bugs are truly BRILLIANT! Matt Robertson' s quirky text and sweet yet hilarious illustrations show exactly why minibeasts can be truly awesome in t heir own unique way. The book includes 14 hilarious globally inclusive, bug-tastic spreads, featuring worms, bees, beetles, dragonflies, butterflies, moths, grasshoppers, spiders, ants, snails and stick insects. Find out how honey bees make their honey, why moths always fly around lamps and how bombardier beetles protect themselves from hungry predators. There's something new to learn about each bug. Did you know that stick insects can dance? Or that butterflies can smell like cake? And guess what? A grasshopper will spit on you if it gets angry! So always be good to grasshoppers, give spiders a smile not a screech and never get angry at ants! There are so many more fun facts to uncover about our tiny furry and slimy friends. ...Show more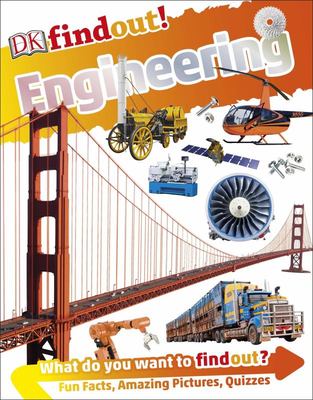 $14.99
AUD
Category: Child Information | Series: DKfindout!
DKfindout!Engineeringopens up the amazing world of engineering for kids with beautiful photography, lively illustrations, and key curriculum information. The DKfindout! series will satisfy any child who is eager to learn and acquire facts - and keep them coming back for more!DKfindout! Engineeringshowca ses engineering feats throughout history from the pyramids of Ancient Egypt to the building of the Brooklyn Bridge. The book also features famous engineers, including the Wright brothers to Gustave Eiffel. Steam engines, rocket technology, bridges, and buildings are all covered here in this exciting book. ...Show more
$24.99
AUD
Category: Child Information
Author Thomas Mayor's journey around Australia with the Uluru Statement has been a moving experience. In particular, when he visited schools he was inspired by the children he spoke with. Unlike past generations, Australian children today are learning Indigenous languages, seasons and the truth of this country's history. Some children he met even knew more about the Australian Constitution than most adults do! The expression 'through a child's eyes' is put into practice in the pages of this picture book for 5- to 10-year-olds. Thomas hopes that by talking to the guardians of future Australian generations, perhaps we can all accept what First Nations have proposed in the words of the Uluru Statement:'When we have power over our destiny our children will flourish. They will walk in two worlds and their culture will be a gift to their country.' The final pages offer children ideas on how they can accept the gift offered by the Uluru Statement, such as finding out who the Traditional Owners are of their home city or town, and trying some different local bushfoods With illustrations created by award-winning artist Blak Douglas, this is a timely children's book that complements Thomas's bestselling adult book Finding the Heart of the Nation.   ...Show more