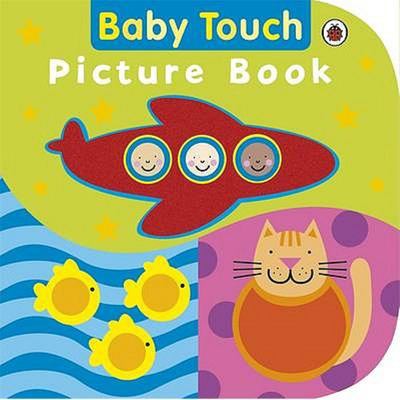 $19.95
AUD
Category: Board Book (Ages 0-4) | Series: Baby Touch
This unique tactile book is part of Ladybird's innovative Baby Touch range. Babies learn through touch - take time feeling the textures and talking about them. Have fun flipping the pages to match the colours, patterns and textures.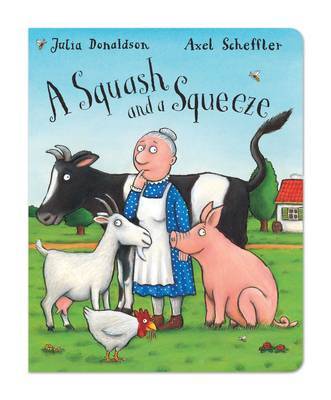 $14.99
AUD
Category: Board Book (Ages 0-4)
'Wise old man, won't you help me, please? My house is a squash and squeeze'. What can you do if your house is too small? The wise old man knows: bring in a flappy, scratchy, noisy crowd of farmyard animals. When you push them all out again, you'll be amazed at how big your house feels! This brilliantly funny story is the first ever picture book written and illustrated by the award-winning team of Julia Donaldson and Axel Scheffler, authors of "The Gruffalo" and it's now available as a board book! ...Show more
$16.99
AUD
Category: Board Book (Ages 0-4)
Everyone loves Bandit, especially Bluey and Bingo! Find out what makes this true blue dad so special in this hilarious and heartwarming book. Bluey has been a phenomenal success since airing on ABC KIDS in October 2018, amassing legions of dedicated fans and taking the coveted position of being the most watched program ever on ABC iView, with over 200 million plays.  ...Show more
That's Not My Sloth
by Fiona Watt; Rachel Wells (Illustrator)
$14.99
AUD
Category: Board Book (Ages 0-4) | Series: That's Not My... Ser.
Babies and toddlers will love touching the textured patches as they meet sloths with rough noses and soft tummies. The bright pictures and textures to stroke are designed to help develop sensory and language awareness. Part of an internationally bestselling series, which includes over fifty titles and h as sold over 5 million copies in the UK alone. 2019 saw the 20th anniversary of That's not my..., with an extensive Marketing and PR campaign throughout the year. ...Show more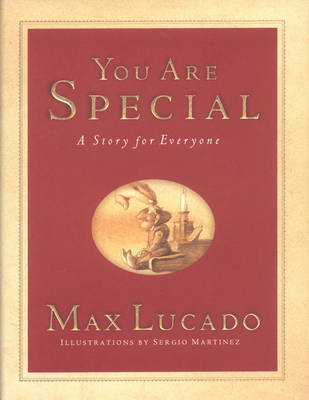 $14.95
AUD
Category: Board Book (Ages 0-4) | Series: Wemmicks
This attractive gift book edition You Are Special features the story of Puchinello and the Wemmicks, also contains beautifull illustrations. If you've ever wondered 'What do others think of me?'If you've ever felt judged by the world. If you've ever wanted to change only to please someone else. Then let this simple tale share a beautiful truth - you are special just the way you are. The story of Punchinello and the Wemmicks shows it doesn't matter what you look like, what you have, or what you do, someone loves you just because you are you. Don't be led by 'What do others think of me', because You are Special just the way you are'. ...Show more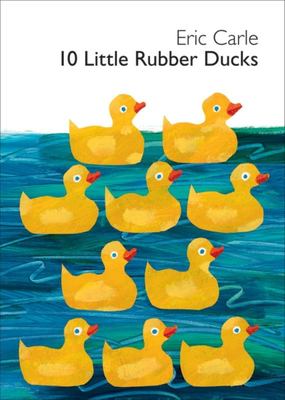 $19.99
AUD
Category: Board Book (Ages 0-4) | Series: World of Eric Carle (Harper)
Ahoy! All aboard for a world of learning and fun! "Ducks overboard!" shouts the captain, as a giant wave washes a box of 10 little rubber ducks off his cargo ship and into the sea. The ducks are swept away in various directions. One drifts west, where a friendly dolphin jumps over it. A whale sings to a nother. But as the sun sets, the 10th little rubber duck is left all alone, bobbing helplessly on the big wide sea. Small readers and listeners will empathize with the little duck's plight--and will rejoice at the heartwarming surprise ending. In this poignant and funny story, illustrated with strikingly designed collages, Eric Carle takes readers on an exciting voyage of discovery. Following the little ducks as they float to all parts of the globe, young explorers can see for themselves the meanings of directional words and learn simple math concepts, such as counting and the use of cardinal and ordinal numbers. Each creature the ducks meet is seen in its own habitat and behaves in a true-to-life manner, offering a very simple first view of biology and geography. "A wonderful read-aloud for storytimes or one-on-one sharing. It's a definite 10," commented School Library Journal in a starred review. "Beautifully composed illustrations," said Booklist. "As sublimely simple and endearing as the playthings it portrays," agreed Publishers Weekly. This board book edition with sturdy pages is perfect to share with toddlers. Note that this edition does not include a squeaker at the end. ...Show more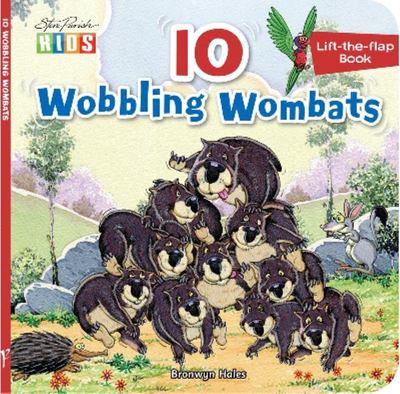 $10.95
AUD
Category: Board Book (Ages 0-4) | Series: Steve Parish
Introduce your child to numbers and counting with this fun book full of Australian animals. Lift the flaps to see them disappear, one by one! 10 Wobbling Wombats is a fun way for children to practise co unting. It is perfect for little ones ready to discover the wonder of bo oks, as well as for beginne r and newly independent readers. ...Show more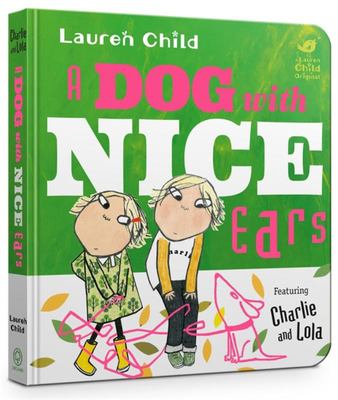 $14.99
AUD
Category: Board Book (Ages 0-4) | Series: Charlie and Lola
A brilliant Charlie and Lola board book story from multi-award-winning author and Children's Laureate Lauren Child! Lola wants a dog - but the qualities of her perfect pooch seem oddly like those of a ... rabbit! Silly, surprising, thoughtful and fun, Charlie and Lola are on top form in this fantastic ally funny story, packed full of dogs of every shape, size and colour. Lauren Child's endlessly endearing characters and inimitable humour will be a sure-fire hit with existing and new fans - this is the perfect tale for anyone who has ever imagined what having the perfect pet would be like. A new Charlie and Lola story is the gold standard in picture books - the perfect read-aloud that both children and parents will love.   ...Show more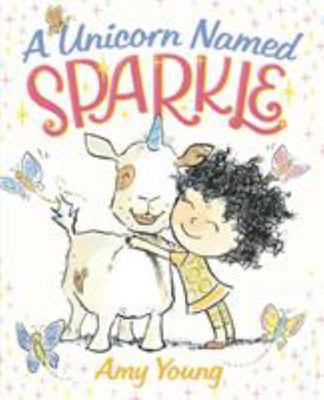 $12.99
AUD
Category: Board Book (Ages 0-4) | Series: A\Unicorn Named Sparkle Ser.
When Lucy sees an ad in the newspaper for a unicorn, she sends in her twenty-five cents and waits four to six long weeks for her very own unicorn to arrive. She imagines the flowers that she'll braid into his beautiful pink mane, and she even picks the perfect name for him: Sparkle. But when Sparkle arr ives, his ears are too long, his horn is too short, he smells funny--and oh, he has fleas. Lucy isn't pleased, but in the end she warms up to Sparkle and realizes that even though he wasn't exactly the unicorn she wanted, he might be just the one she needs. ...Show more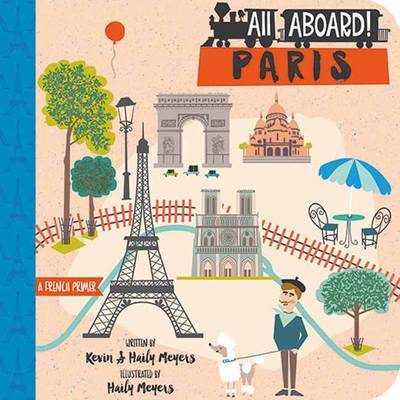 $14.99
AUD
Category: Board Book (Ages 0-4)
Every area of the world can be mapped out for adventure, and brilliant babies love the sophistication of traveling by train. This new board book series written by the husband and wife team of Haily and Kevin Meyers and illustrated by Haily, celebrates the unique qualities of each city while employing a fun primer element to tell the story. These books will have you and baby seeing the world by train and will turn story time into a globetrotting event. Perfect as a souvenir or as part of a geography collection for brilliant babies, the All Aboard! series will be pulling into your station next! ...Show more