$49.99
AUD
Category: Food & Beverage
Everything you love about Ottolenghi, made simple. Yotam Ottolenghi's award-winning recipes are always a celebration; an unforgettable combination of abundance, taste and surprise. Ottolenghi SIMPLE is no different, with 130 brand-new dishes that contain all the inventive elements and flavour combinatio ns that Ottolenghi is loved for, but with minimal hassle for maximum joy. Bursting with colourful photography, Ottolenghi SIMPLE showcases Yotam's standout dishes that will suit whatever type of cooking you find easy - whether that's getting wonderful food on the table in under 30 minutes, using just one pot to make a delicious meal, or a flavoursome dish that can be prepared ahead and then served when you're ready.  These brilliant, flavour-forward dishes are all SIMPLE in at least one (but very often more than one) way: S - short on time: less than 30 minutes, I - 10 ingredients or less, M - make ahead, P - pantry, L - lazy, E - easier than you think. Ottolenghi SIMPLE is the stunning new cookbook we have all been wishing for - Yotam Ottolenghi's vibrant food made easy.   ...Show more
$14.99
AUD
Category: Child Novel | Series: Wolf Girl | Reading Level: 8 Kids Middle Readers
A wildly exciting new adventure series from bestselling author Anh Do. I crawled onto the bank and collapsed, exhausted. From the dirt, I looked up in amazement at four dogs staring down at me. Was I dreaming? Had I gone mad? It all seemed very real. 'You guys saved me!' I said, as I sat up in my drippi ng clothes. 'I owe you.' When disaster separates Gwen from her family, she must fend for herself, all alone in the wilderness.  Luckily, she's not alone for long… When a wolf puppy, a Labrador, a Chihuahua, and a greyhound want to make friends, Gwen discovers talents she didn't know she possessed.  It will take all her new skills and strength just to survive. Does Gwen have what it takes to be leader of the pack? ...Show more
$14.99
AUD
Category: Child Novel | Series: E-Boy
Part human. Part robot. All hero! Ethan is supposed to be doing regular teenage things - like playing sports and hanging out with friends. He is not supposed to be in hospital getting a brain tumour removed by Gemini, a high-tech android doctor. But just as the operation begins, the medical facility is hit by an unusual bolt of lightning… When Ethan wakes up he discovers that things are different. He's always been good with computers, but now his skills are next-level. Ethan almost feels like he's…part of the machine. And what about the android Gemini? If Ethan is now part robot, does that make the robot part human? Ethan will need all his new skills just to stay alive. An electrifying new adventure series from the bestselling author Anh Do. ...Show more
$55.00
AUD
Category: Food & Beverage
Flavour-forward, vegetable-based recipes are at the heart of Yotam Ottolenghi's food. In this stunning new cookbook Yotam and co-writer Ixta Belfrage break down the three factors that create flavour and offer innovative vegetable dishes that deliver brand-new ingredient combinations to excite and inspir e. Ottolenghi FLAVOUR combines simple recipes for weeknights, low effort-high impact dishes, and standout meals for the relaxed cook. Packed with signature colourful photography, FLAVOUR not only inspires us with what to cook, but how flavour is dialled up and why it works. The book is broken down into three parts, which reveal how to tap into the potential of ordinary vegetables to create extraordinary food: Process explains cooking methods that elevate veg to great heights; Pairing identifies four basic pairings that are fundamental to great flavour; Produce offers impactful vegetables that do the work for you. With surefire hits, such as Aubergine Dumplings alla Parmigiana, Hasselback Beetroot with Lime Leaf Butter, Miso Butter Onions, Spicy Mushroom Lasagne and Romano Pepper Schnitzel, plus mouthwatering photographs of nearly every one of the more than 100 recipes, Ottolenghi FLAVOUR is the impactful, next-level approach to vegetable cooking that Ottolenghi fans and vegetable lovers everywhere have been craving.     ...Show more
$15.99
AUD
Category: Child Novel | Series: WeirDo
Things are getting weirdly crazy and crazy funny! Just when he thought he couldnt get weirder, Weirs back from the dentist and HES WEARING BRACES! How is he going to hide his train tracks from Bella and his friends? It wont be easy... but it will be FUNNY!
$55.00
AUD
Category: Food & Beverage
Ottolenghichanged the way we cook in this country just as surely and enduringly as Elizabeth David?s A Book of Mediterranean Foodhad in 1950. It brought into our kitchens bold flavours, a vivid simplicity, a spirited but never tricksy inventiveness and, above all, light.? Nigella LawsonInspired by their childhoods in West and East Jerusalem, Yotam Ottolenghi?s and Sami Tamimi?s original cookbook Ottolenghi- The Cookbook showcases fresh, honest, bold cooking and has become a culinary classic. Yotam and Sami's inventive yet simple dishes rest on numerous culinary traditions, ranging from North Africa to Lebanon, Italy and California. First published in 2008, this new updated edition revisits the 140 original recipes covering everything from accomplished meat and fish main courses, through to healthy and quick salads and suppers, plus Ottolenghi's famously delectable cakes and breads.A new introduction sheds fresh light on a book that has become a national favourite.Ottolenghi is an award-winning chef, being awarded with the James Beard Award 'Cooking from a Professional Point of View' for Nopi in 2016, and 'International Cookbook' for Jerusalem in 2013. In 2013 he also won four other awards for Jerusalem. Praise for Ottolenghi- ' A book that has barely left my kitchen...the fact that Yotam Ottolenghi and Sami Tamimi have been generous to put their recipes in a book is something I had long dreamed of? Nigel Slater, The Observer Magazine 'Possibly the best cookery book I have ever owned. The recipes...are well-tested and produce results that will astound your tastebuds. Try the aubergine-wrapped ricotta gnocchi with sage butter, the chicken with three-rice salad or their famous meringues and you'll know just what I mean.? Caroline Jowett, Daily Express 'A wonderful book for vegetarians and cake lovers alike? Bee Wilson, Sunday Times ...Show more
Sweet
by Yotam Ottolenghi; Helen Goh
$55.00
AUD
Category: Food & Beverage
The Sunday Times and New York Times Bestseller. There's nothing like a perfectly light sponge flavoured with spices and citrus or an icing-sugar-dusted cookie to raise the spirits and create a moment of pure joy. In his stunning new baking and desserts cookbook Yotam Ottolenghi and his long-time collabo rator Helen Goh bring the Ottolenghi hallmarks of fresh, evocative ingredients, exotic spices and complex flavourings - including fig, rose petal, saffron, aniseed, orange blossom, pistachio and cardamom - to indulgent cakes, biscuits, tarts, puddings, cheesecakes and ice cream.Sweetincludes over 110 innovative recipes with stunning photos by award-winning Peden + Munk - from Blackberry and Star Anise Friands, Tahini and Halva Brownies, Persian Love Cakes, Middle Eastern Millionaire?s Shortbread, and Saffron, Orange and Honey Madeleines to Flourless Chocolate Layer Cake with Coffee, Walnut and Rosewater and Cinnamon Pavlova with Praline Cream and Fresh Figs. There is something here to delight everyone - from simple mini-cakes and cookies that parents can make with their children to showstopping layer cakes and roulades that will reignite the imaginations of accomplished bakers. ...Show more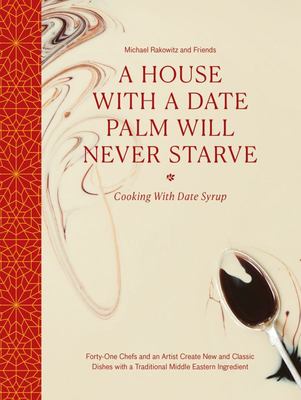 $39.99
AUD
Category: Food & Beverage
Prominent Iraqi-American artist-provocateur Rakowitz invites 40 acclaimed chefs and food writers to create mouthwatering savory and sweet dishes using date syrup. Date syrup has been central to Iraqi cooking and home life for centuries.
$14.99
AUD
Category: Child Novel | Series: Ninja Kid | Reading Level: 7.5 Kids First Reader
The CIRCUS is coming to town, and NELSON and his friends have a chance to be part of the show! Nelsons AMAZING NINJA SKILLS will be PERFECT! But what will NINJA Nelson do when BIG TROUBLE arrives at the BIG TOP! 
$12.99
AUD
Category: Child Novel | Series: Hotdog
Hotdog, Kev and Lizzie enter an art contest at the local museum. But what happens when someone steals the most famous painting in the world the Llama Lisa!? Can Hotdog and his friends chase down the robbers?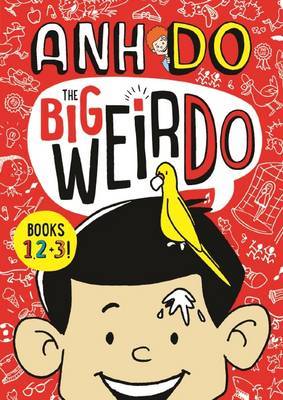 $24.99
AUD
Category: Child Novel | Series: WeirDo
Weir Do's the new kid in school. With an unforgettable name, a crazy family and some seriously weird habits, fitting in won't be easy... but it will be funny! Get WEIRD with the first three books in this hilarious series!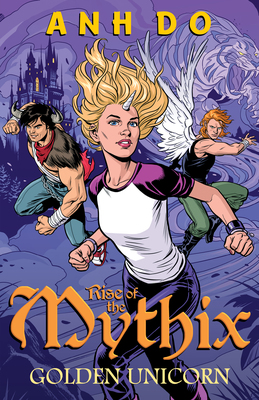 $0.00
AUD
Category: Child Novel
MIDDLE GRADE FICTION (10-14yrs): Some heroes are legends. Some legends are real. The tyrant known as the Soul Collector hunts down anything that is beautiful, unusual or unique. Kelly Swift is trying hard to be an average teenager, to fit in. But every day her powers are growing: she can run faster than the wind, she can hear people's thoughts, she is not normal. When her mother is taken by the Soul Collector, Kelly can't linger in the shadows any longer. But who is she really? Can she be the one in the prophecy? Is she...the Golden Unicorn? The Golden Unicorn, the Minotaur and the Griffin - Only these three united to a common purpose can fell him who seeks to triumph over all... ...Show more