$19.99
AUD
Category: Biography | Series: Picador Classic | Reading Level: very good
With an introduction by P. J. O'Rourke 'Do not read this book in public. You will risk severe internal injuries from trying to suppress your laughter.' Sunday Times I was born in 1939. The other big event of that year was the outbreak of the Second World War, but for the moment that did not affect me. I n the first instalment of Clive James's memoirs we follow the young Clive on his journey from boyhood to the cusp of manhood, when his days of wearing short trousers are finally behind him. Battling with school, girls, various relatives and an overwhelming desire to be a superhero, Clive's adventures growing up in the suburbs of post-war Sydney are hair-raising, uproarious and almost too good to be true ...Told with James's unassailable sense of humour and self-effacing charm, Unreliable Memoirs is a hilarious and touching introduction to the story of a national treasure. A million-copy bestseller, this classic memoir is a celebration of life in all its unpredictable glory.   ...Show more
$49.99
AUD
Category: History | Series: Jonglez Photo Bks.
Barren red deserts dotted with post-colonial ghost towns, dilapidated inner city factories, discarded country homesteads and a succession of dormant, soot-filled power stations are just a handful of the desolate, yet visually rich narratives that form part of the abandoned Australia landscape. Digging b eneath the sun-baked soil, Shane Thoms uncovers the modern ruins scattered over this arid continent and reveals a series of beautifully broken abodes hiding in the crevices of the Great Southern Land. Whispering of both long-gone happy family moments and human darkness, of working lives and the everyday pursuits of living, these atmospheric scenes allow us to reconstruct the stories of the past. Prompting conversations about a growing, diverse country with a complicated history, these abandoned places both connect as well as contrast the past and the present and chronicle the hidden remnants of the evolving Australian story. ...Show more
$39.99
AUD
Category: Travel
ABC broadcaster and bestselling author of Ghost Empire and Saga Land, Richard Fidler is back with a personally curated history of the magical city that is Prague. In 1989, Richard Fidler was living in London as part of the provocative Australian comedy trio The Doug Anthony All Stars when revolution bro ke out across Europe. Excited by this galvanising historic, human, moment, he travelled to Prague, where a decrepit police state was being overthrown by crowds of ecstatic citizens. His experience of the Velvet Revolution never let go of him. Thirty years later Fidler returns to Prague to uncover the glorious and grotesque history of Europe's most instagrammed and uncanny city: a jumble of gothic towers, baroque palaces and zig-zag lanes that has survived plagues, pogroms, Nazi terror and Soviet tanks. Founded in the ninth Century, Prague gave the world the golem, the robot, and the world's biggest statue of Stalin, a behemoth that killed almost everyone who touched it. Fidler tells the story of the reclusive emperor who brought the world's most brilliant minds to Prague Castle to uncover the occult secrets of the universe. He explores the Black Palace, the wartime headquarters of the Nazi SS, and he meets victims of the communist secret police. Reaching back into Prague's mythic past, he finds the city's founder, the pagan priestess Libussa who prophesised: I see a city whose glory will touch the stars. Following the story of Prague from its origins in medieval darkness to its uncertain present, Fidler does what he does so well - curates an absolutely engaging and compelling history of a place. You will learn things you never knew, with a tour guide who is erudite, inquisitive, and the best storyteller you could have as your companion.  ...Show more
$55.00
AUD
Category: Biography
When Malcolm Turnbull took over the nation's top job there was a sense of excitement in Australia. Sky-high opinion polls followed as the political outsider with a successful business, legal and media career took charge. The infighting that had dogged politics for the best part of a decade looked to be over. But a right-wing insurgency brutally cut down Turnbull's time in office after three years, leaving many Australians asking, 'Why?' Exceptionally candid and compelling, A Bigger Picture is the definitive narrative of Malcolm Turnbull's prime ministership. He describes how he legalised same-sex marriage, established Snowy Hydro 2.0, stood up to Donald Trump, and many more achievements – remarkable in their pace and significance, and delivered in the teeth of so much opposition. But it's far more than just politics. Turnbull's life has been filled with colourful characters and controversies, success and failure. From his early years in Sydney, growing up with a single father, to defending 'Spycatcher' Peter Wright against the UK government; the years representing Kerry Packer, leading the Republican Movement and making millions in business; and finally toppling Tony Abbott to become prime minister of Australia. For the first time he tells it all – in his own words. With revelatory insights on the workings of Canberra and the contentious events of Turnbull's life, A Bigger Picture explores the strengths and vulnerabilities of one of Australia's best-known and most dynamic business and political leaders. Lyrically written in highly readable and entertaining prose, this is a genuine page-turner that's not just for political junkies.     ...Show more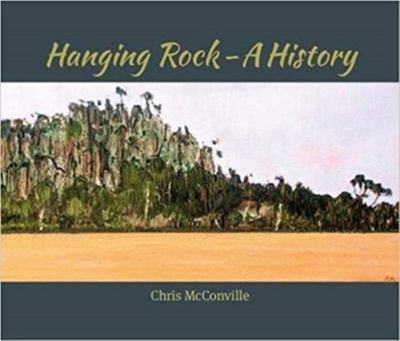 $29.99
AUD
Category: History
Hanging Rock Reserve is a popular recreation arena, north of Melbourne. At its heart stands the Rock itself, a massive volcanic outcrop rising above undulating forest and farmland. Hanging Rock is celebrated as the site of outdoor concerts by popular music legends such as Bruce Springsteen and Leonard C ohen. Great Australian artists and pioneer photographers came to Hanging Rock, trying to capture its enigmatic spirit. What's more, Joan Lindsay's novel, Picnic at Hanging Rock, and Peter Weir's 1975 film of the same name, have added to that aura of mystery surrounding Hanging Rock. Visitors wonder if, as in both novel and film, a group of schoolgirls really did vanish there, during a St Valentine's Day picnic in 1900.Hanging Rock though has a deeper history. Its fortress-like rock walls fascinate all who visit the recreation reserve, and are the result of rare volcanic events, some six million years ago. For thousands of years, Hanging Rock was a meeting place for Aboriginal people, a centre for barter in greenstone and the site of ceremony. It has been at the centre of disputes, between farmers using its water, and picnickers holidaying in the reserve. Hanging Rock horse races are much loved as the classic bush meeting. But horse racing, gambling and drinking within a recreation reserve have raised the ire of environmentalists and anti-gamblers. There have been many plans to `improve Hanging Rock; to turn it into a quarry, a zoo, or a theme park. But despite all the grandiose schemes, Hanging Rock still holds a special place in the Australian imagination. This is the story of how Hanging Rock survived all of these `improvements, to remain a special place for visitors, an icon of global popular culture, and a place that raises new questions about Aboriginal history. ...Show more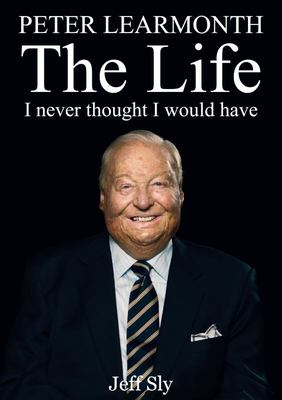 $39.99
AUD
Category: Biography
Peter Learmonth was an ordinary boy whose life was shaped by a series of extraordinary events.He was chronically burned as a seven year old on Boxing Day, 1939.That could, and probably should, have ended his life.What followed was a number of chance encounters and exceptional happenings that not only al lowed him to survive, but led him towards an extraordinary life.He was among fewer than a handful of child patients in Victoria¿s largest military hospital during World War II. He shared a room with VC recipient Ted Kenna. He was a noted patient of Australia¿s undisputed pioneer of plastic and reconstructive surgery. And he ran at school alongside dual-Olympian John Landy.In the middle of it all his father fought a battle with surgeons to rebuild Peter¿s arms, rather than amputate. It was one of many battles Peter and his family fought and won during his remarkable recovery.He went on to work as a jackeroo, and then had to fight again to enter his desired profession as a stock agent.What followed was a spectacular career during which he became one of the most respected operators in western Victoria.Peter Learmonth¿s story is that of a fighter. It¿s the tale of a man who was told multiple times, ¿You can¿t do that,¿ and went ahead and did it anyway.At 84 he sat down with veteran journalist Jeff Sly to reflect on a truly remarkable life. ...Show more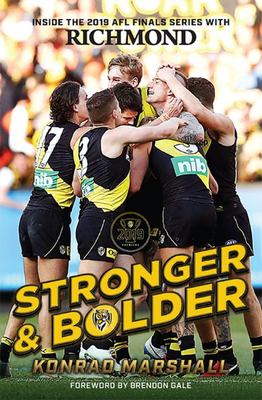 $29.99
AUD
Category: Sports & Recreation
Following on from the best-selling Yellow & Black: A season with Richmond, Konrad Marshall's acclaimed account of Richmond's 2017 Premiership, comesStronger and Bolder: The Story of Richmond's 2019 Premiership. It tells the intimate story of the Richmond Football Club through the highs and lows of i ts 2019 finals campaign, explaining how the club recovered from its disappointment of 2018. With unprecedented access to club officials, players and coaches, author Konrad Marshall takes the reader inside the rooms at the key moments of the campaign, chronicling the Tigers' journey to AFL football's Holy Grail. This is not just a book of wins and losses, it's the story of a professional football club and how it operates at every level: from the fitness staff, to the coaching panel, the players, and the Board. The Richmond Football Club has continued to change enormously following the 2017 triumph, its first Premiership since 1980, and Marshall explains in detail the enormous amount of work and thought that has gone into every decision made--on and off the field. Stronger and Bolder: The Story of Richmond's 2019 Premiershipis full of unparalleled access to all the key moments, including frank and occasionally emotional interviews with key figures. Yellow & Black:A Season with Richmond was a compulsory read for all football fans, and critically acclaimed. Stronger and Bolderpicks up where it left off.   ...Show more
$34.95
AUD
Category: History
The Vanished Land is the Western District of Victoria stripped of its identity, its social elite of grazing dynasties departed for their own reasons. This melancholy exodus has increased recently as the myriad pressures of holding inherited land have become intolerable in a nation never intimidated by ditching its past. No longer is the Western District home of a ruling class that for 150 years bestrode an Australia riding on the sheep's back. The Vanished Land is a human tale of leaving, of a disconnect with the land, of submerged anguish and inhibited grief, a private story of loss told for the first time by an outsider with insider connection. ...Show more
$24.99
AUD
Category: History | Reading Level: Eve Pownall Award
Bruce Pascoe has collected a swathe of literary awards for Dark Emu and now he has brought together the research and compelling first person accounts in a book for younger readers. Using the accounts of early European explorers, colonists and farmers, Bruce Pascoe compellingly argues for a reconsiderati on of the hunter-gatherer label for pre-colonial Aboriginal Australians. He allows the reader to see Australia as it was before Europeans arrived — a land of cultivated farming areas, productive fisheries, permanent homes, and an understanding of the environment and its natural resources that supported thriving villages across the continent. Young Dark Emu — A Truer History asks young readers to consider a different version of Australia's history pre-European colonisation. ...Show more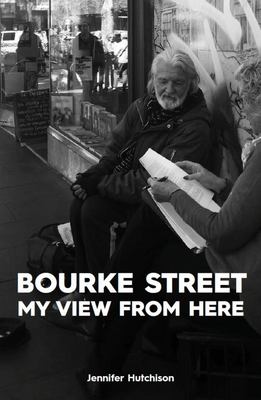 Bourke Street My View from Here
by Jen Hutchison; Tony Brooks (As told by); Nicole Melbourne (Cover Design by); Nikki M Group (Designed by); Lisa Heffernan (Photographer); Journeys to Words Publishing (Produced by); Daniel Chelchowski (Compiled by, Text by)
$30.00
AUD
Category: Biography
Bourke Street, My View from Here follows the untold story of Tony Brooks through a journey that sounds to be more fiction than fact. Jen converses with the man people call 'The Mentor of Bourke Street' about tattoos, leading to his past - alcohol dependency, a stint in prison for a murder he claims he d id not commit and his eventual release. It is a tale fraught with drugs and violence but ultimately one of understanding, change and acceptance.Tony shares the truth about his incarceration, the murder charge, his co-accused, and confession of the murder of Francisca Parquita Rodriguez. Tony talks - about it all.The reader is offered not only insight into the life of Tony, but an analysis of another culture within Melbourne that most people are unaware of. Despite his struggles, Tony remains an uplifting charmer on Bourke Street to hundreds who know him, and a friendly stranger with a cavalier smile to those who don't. ...Show more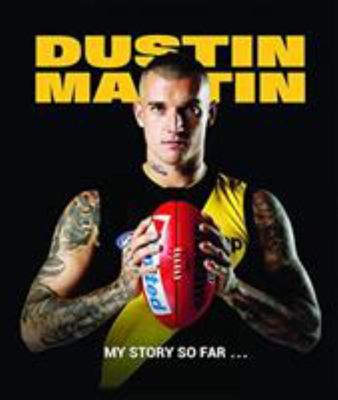 $39.99
AUD
Category: Biography
A stunning illustrated companion to Dustin Martin's stellar career, this book celebrates Australia's most popular football player with never before published photos of his early life and behind-the-scenes moments. As a fully authorised publication, it's the ultimate book for footy fans everywhere, from the most popular player in one of AFL's most popular teams. From his earliest moments as a small child, badgering his dad to get his very own footy; to the shy teenager who went to the draft expecting nothing; to winning the highest accolades; to behind the scenes at the club and out and about, this book is a revealing story of Dustin Martin's rise to the very top of AFL football. Richmond fans as well as fans across the code will discover the true Dustin Martin revealed through stunning pictures. Published to coincide with the end of the AFL season and to celebrate Dusty's amazing career to date, this will be a must have, must give, must read for all footy fans. Dustin 'Dusty' Martin continually awes AFL fans, regardless of club allegiance, and this book will be awe inspiring!   ...Show more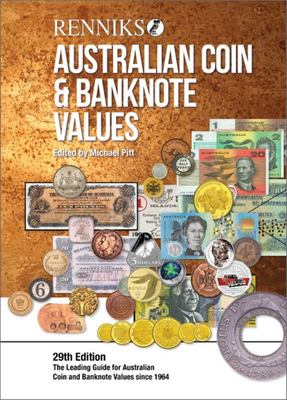 $39.95
AUD
Category: Antiques | Series: Renniks Australian Coins & Banknotes Ser.
The leading guide for Australian coin and banknote values since 1964. This comprehensive guide to Australian Coin & Banknote Values contains over 4,200 images and countless thousands of valuations. This book is a must for all collectors, whether you are just beginning or an advanced collector. Lates t information compiled using weighted averages where possible to ensure the accuracy of pricing. Quality reproduction of photos makes it easy to identify items. Covered are copper, silver, gold, nickel and allow coins and notes used in Australia from 1800 to present. Subjects include PreDecimal and Decimal currency, as well as privately issued banknotes, war issues, and privately issued tokens. Also included are latest Royal Australian Mint, Perth Mint & Australia Post Numismatic Covers. ...Show more